How the Reebok Question and Answer Came to Be
What to know about Allen Iverson's legacy with Reebok and the OG release of the Answer V
In the Fall of 1996, a six-foot tall point guard walked onto the court in the Reebok Question and cemented his footprint on the NBA. Eager to let his talent and heart prove his doubters wrong, Allen Iverson answered all questions from the moment he entered the league.
As a rookie with a signature shoe, Iverson was making a statement to the masses that he wasn't playing games (except on the court). Leaving everything he had on the floor, night in and night out, Iverson made a name for himself that would later be mentioned alongside the greats.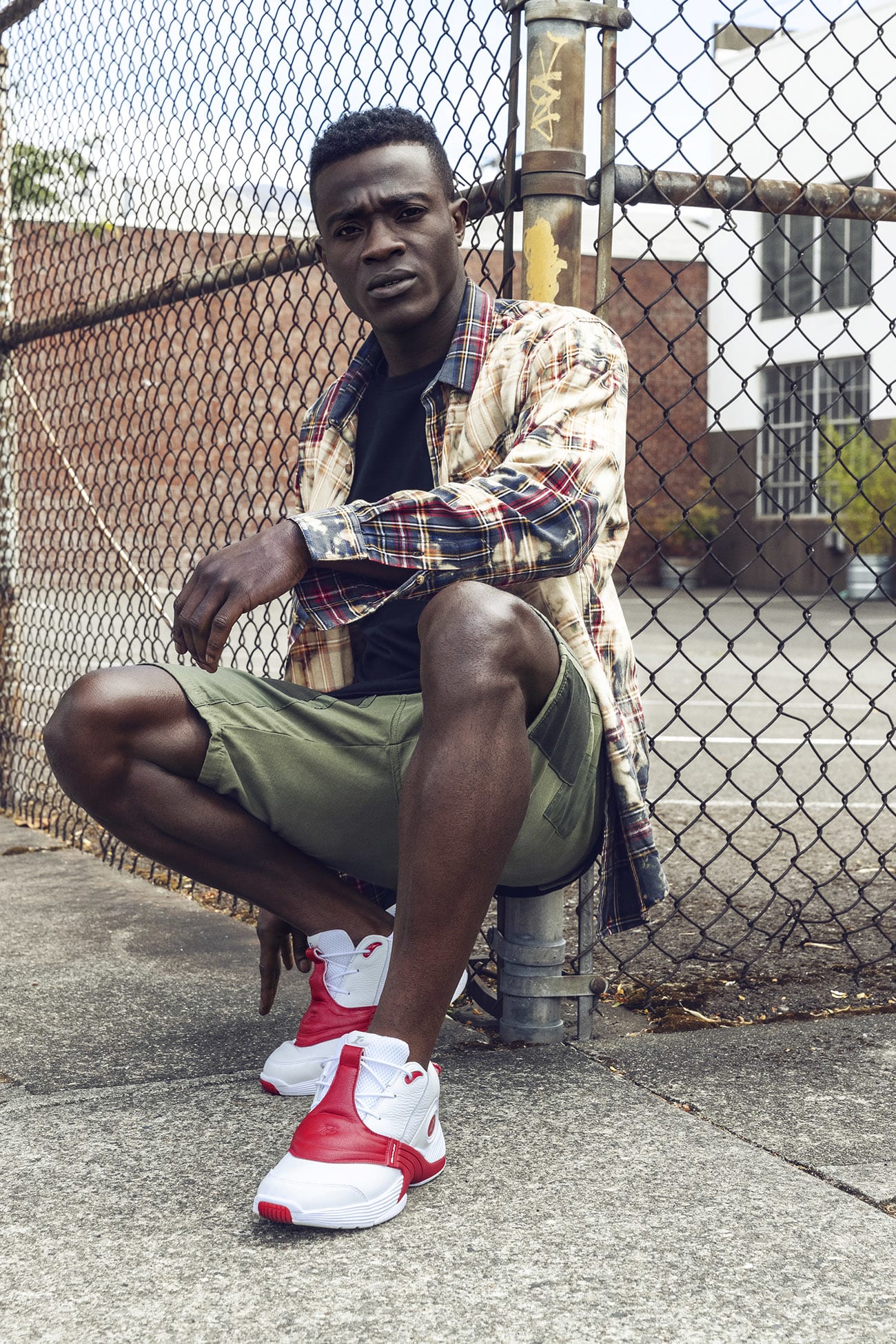 Iverson wasted no time introducing his legendary crossover to the league, resulting in iconic highlights that featured flashes of the red and blue toe box that graced his first signature model.
Excitement soared for Iverson's sophomore season, and new signature model, after an impressive rookie campaign and shoe debut. The Reebok Answer exceeded expectations upon introduction in 1997 and became an instant classic as the first Reebok basketball shoe to incorporate DMX technology.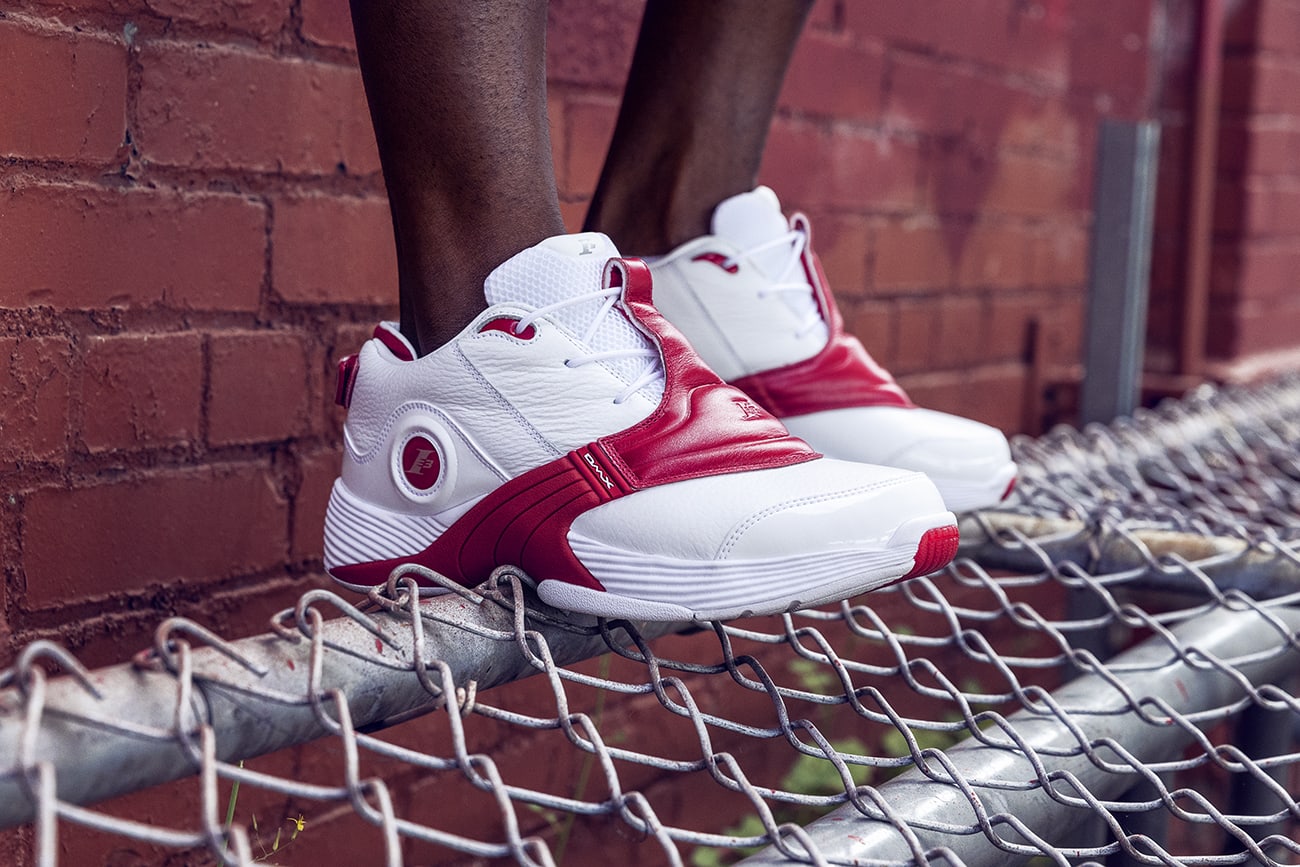 A cultural phenomenon and trend setter from day one, Iverson continued to set the bar higher with every signature release. Reebok's Iverson collection never failed to disappoint and resulted in some of the most iconic basketball models every introduced.
Now, basketball and Iverson fans can relive the glory days of this epic signature line because Reebok will reintroduce the
Answer V
in its OG red/white colorway for the very first time. Originally debuting on the court in the 2001-02 season, the Reebok Answer V was Iverson's sixth signature shoe. The Reebok Answer V shoe is made of soft tumbled leather with pearlized synthetic overlays and a hook-and-loop heel strap. It also has the Allen Iverson graphic on the sockliner, an Iverson logo and a "3" for his now retired jersey number. It delivers comfort and style and redefined basketball style in the early 2000s making it a legendary silhouette.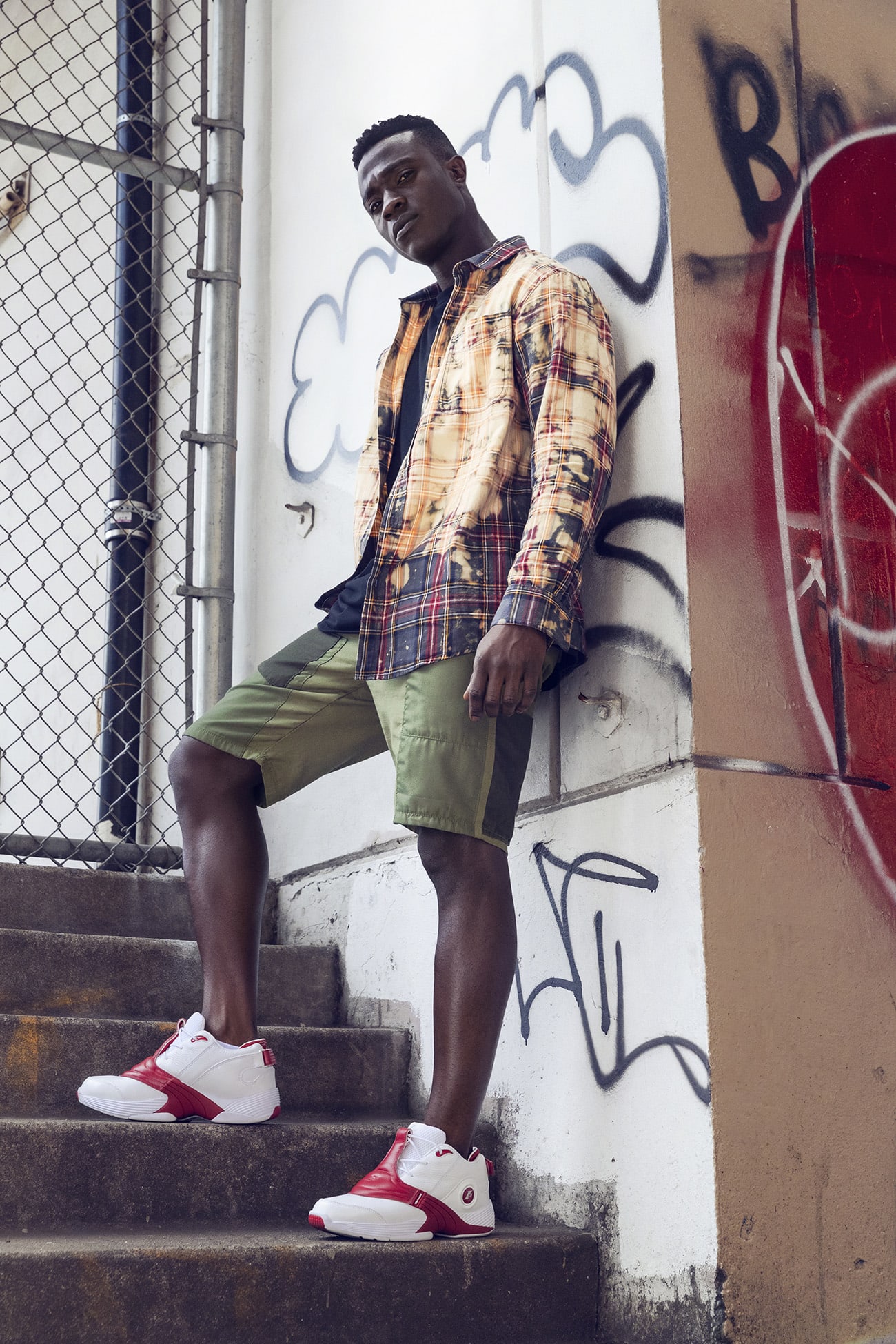 Originally made for the first anti-trend-setter, the Reebok Answer V commands a great deal of respect amongst sneakerheads and basketball fans alike. Let the Answer V take you right back to when basketball style was the only style.
Want more Iverson? Check out the 5 things sneakerheads could learn from AI
here
.