How to Become a Runner
Reebok Boston Track Club pro runner Justyn Knight shares his best tips for staying motivated while running and how to stick with it.
You know that feeling when you drive past someone putting early-morning miles in on a freezing cold day, or hear about a coworker training for their first marathon and think, "I could never."
Turns out, you could, because anyone can get into the hang of running, with some motivation and the right gear. To find out how, we asked
Reebok Boston Track Club
pro-runner
Justyn Knight
to share his tips for becoming a runner, even if you hate running. Knight is a seven-time All American distance runner and at just 22 years old just recently met the standard to participate in the Track and Field World Championships this fall; to say he knows a thing or two about how to stay motivated would be an understatement.
"One of my favorite quotes is 'Pain is weakness leaving the body' and it can be applied to any runner on those days you feel like giving up," he says.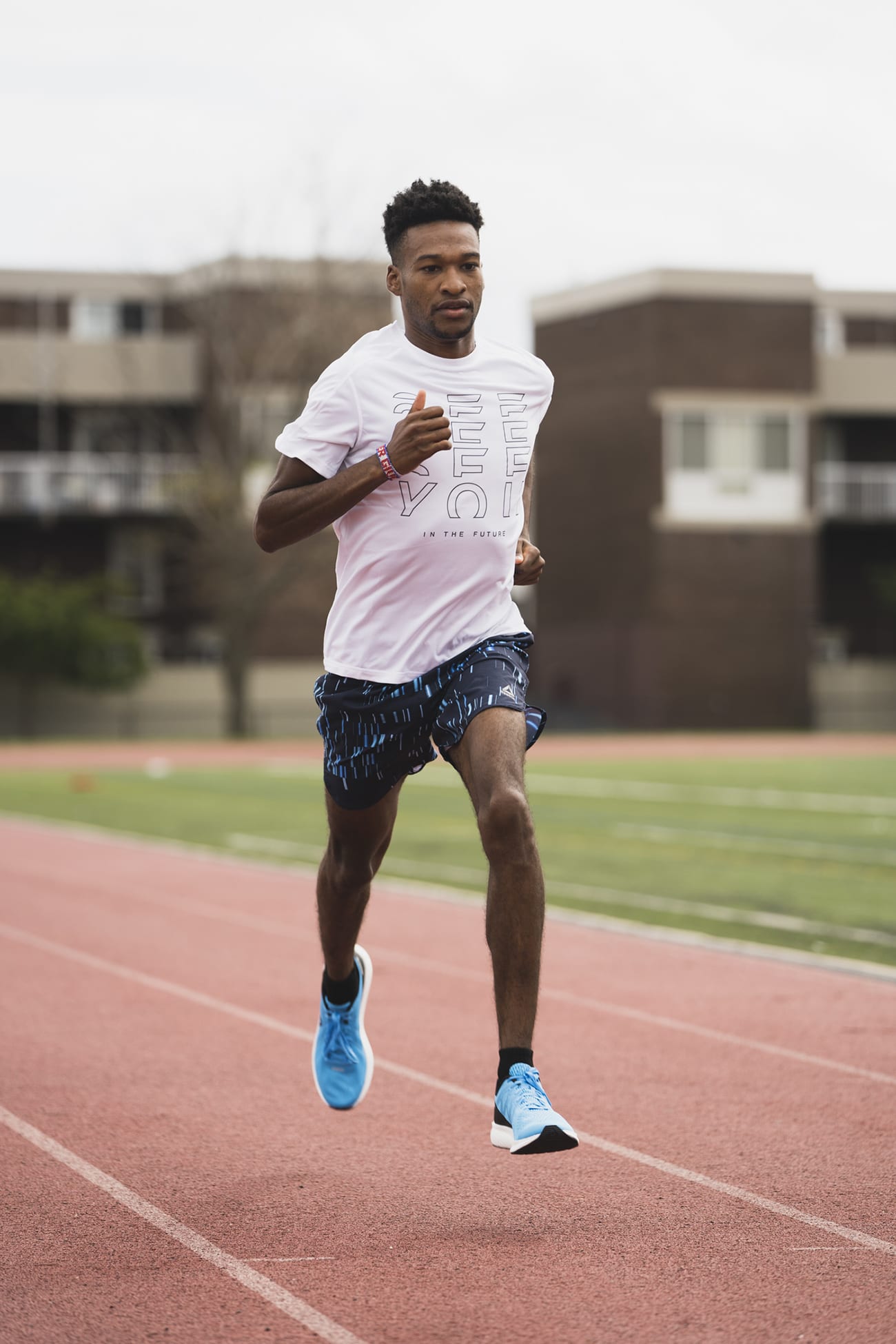 Becoming a runner doesn't happen overnight. Just like any sport, it's a process that takes practice and determination. You have to stick with it to get yourself into a routine where you find your own rhythm and love for it.
"Running is all about repetition. It won't be easy right away, but it gets easier with time."
Now, no one is saying you need to compete at Knight's level to be a successful runner, because if we're honest, not a lot of people get there. And whether you're training for a marathon or just want to find your own escape on a trail for leisure, one of the best parts of running is that it can really become whatever you need it to be. One of the biggest benefits of running for Knight is mental health.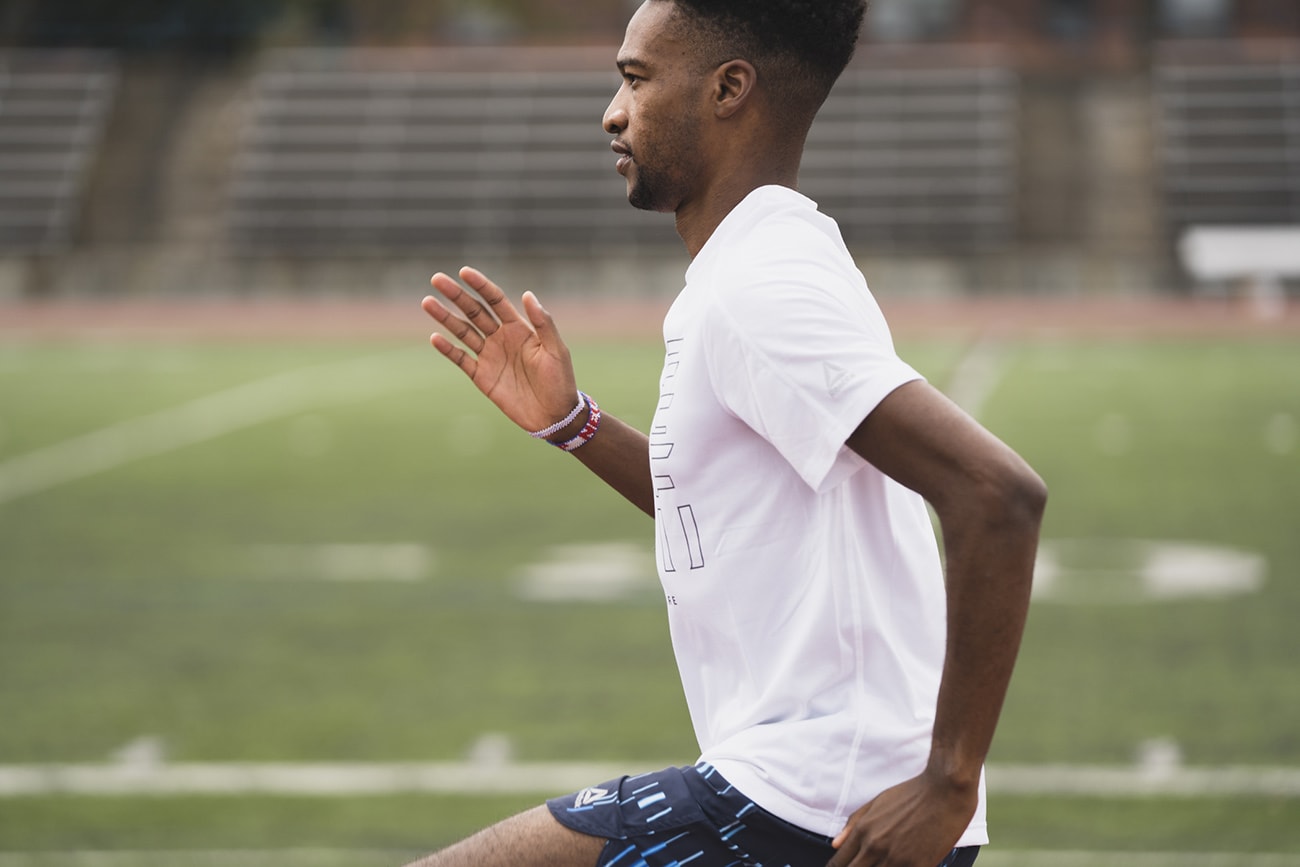 "I find that running helps me relax and gather my thoughts, especially on days when I have a lot on my mind. It also helps keep you in shape."
It can be intimidating to start out running if you're not sure how to really kick things off. When it comes to starting paces and initial drills to get yourself going, Knight's tip is to make sure you know your body first and start off slow. Go easy on yourself and the build from there.
"As a new runner, your starting pace really depends on what shape you are already in. I like to go based off feel. You want to start at a pace that is not hard. A good rule of thumb is that you should be able to hold your pace for thirty minutes in order for it to fall in the 'easy' zone."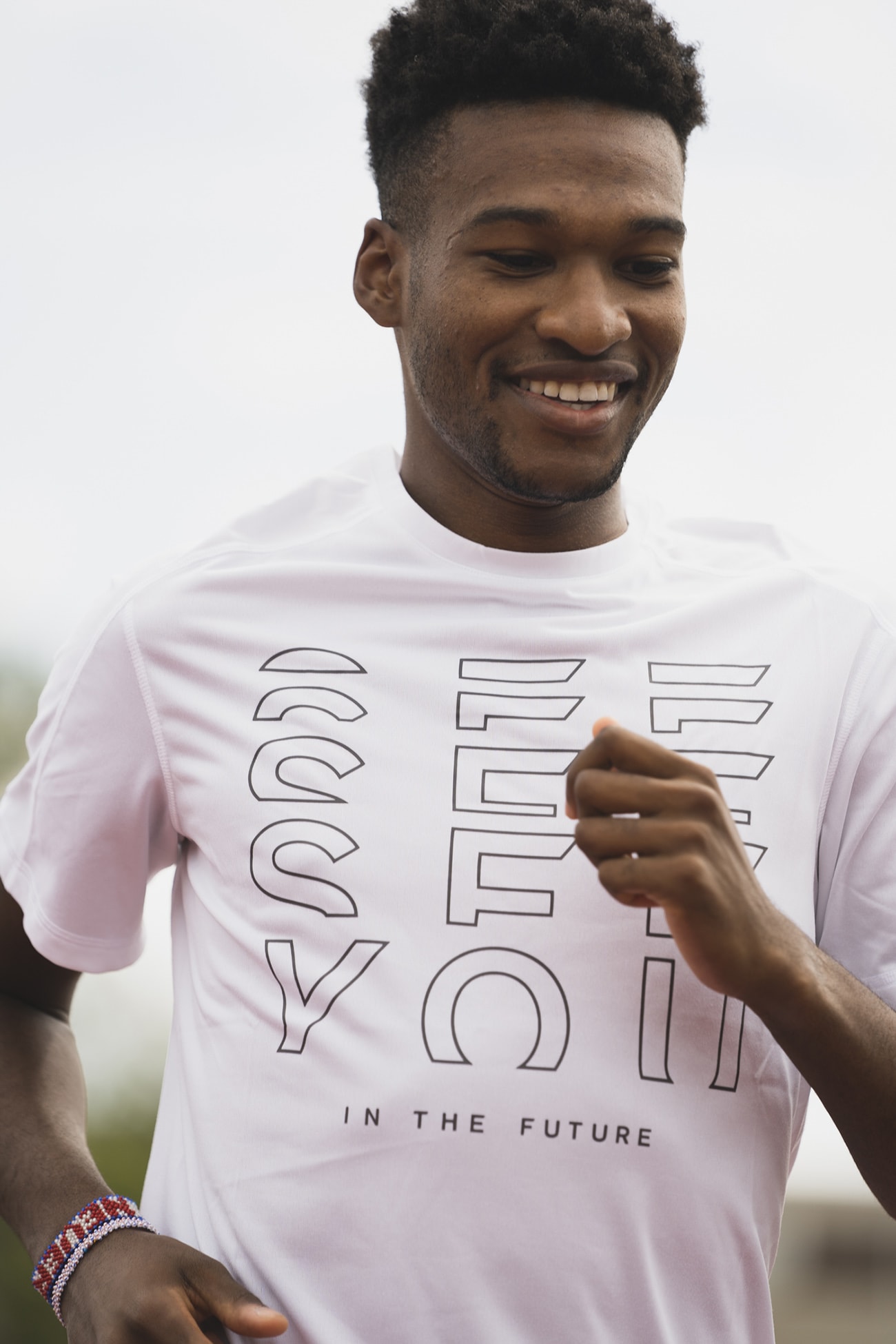 Just as crucial as knowing your body and getting yourself into a good routine is finding footwear that actually feels good. A runner is only as good as their footwear because that's literally what's holding up the body to cross the finish line. Without comfortable and responsive sneakers, your aches and pains will become real all that much faster and likely deter your from wanting to continue running. Footwear is a crucial component to not just performance but overall enjoyment of the sport.
"Footwear plays a very important role in having a healthy running career. Every runner is different, some people need stiffer shoes, some need shoes with a lot of cushion. I suggest looking for a shoe that has a combination of both. but most importantly I suggest going to a shoe store and trying on many different pairs of shoes and jogging around in them before using them."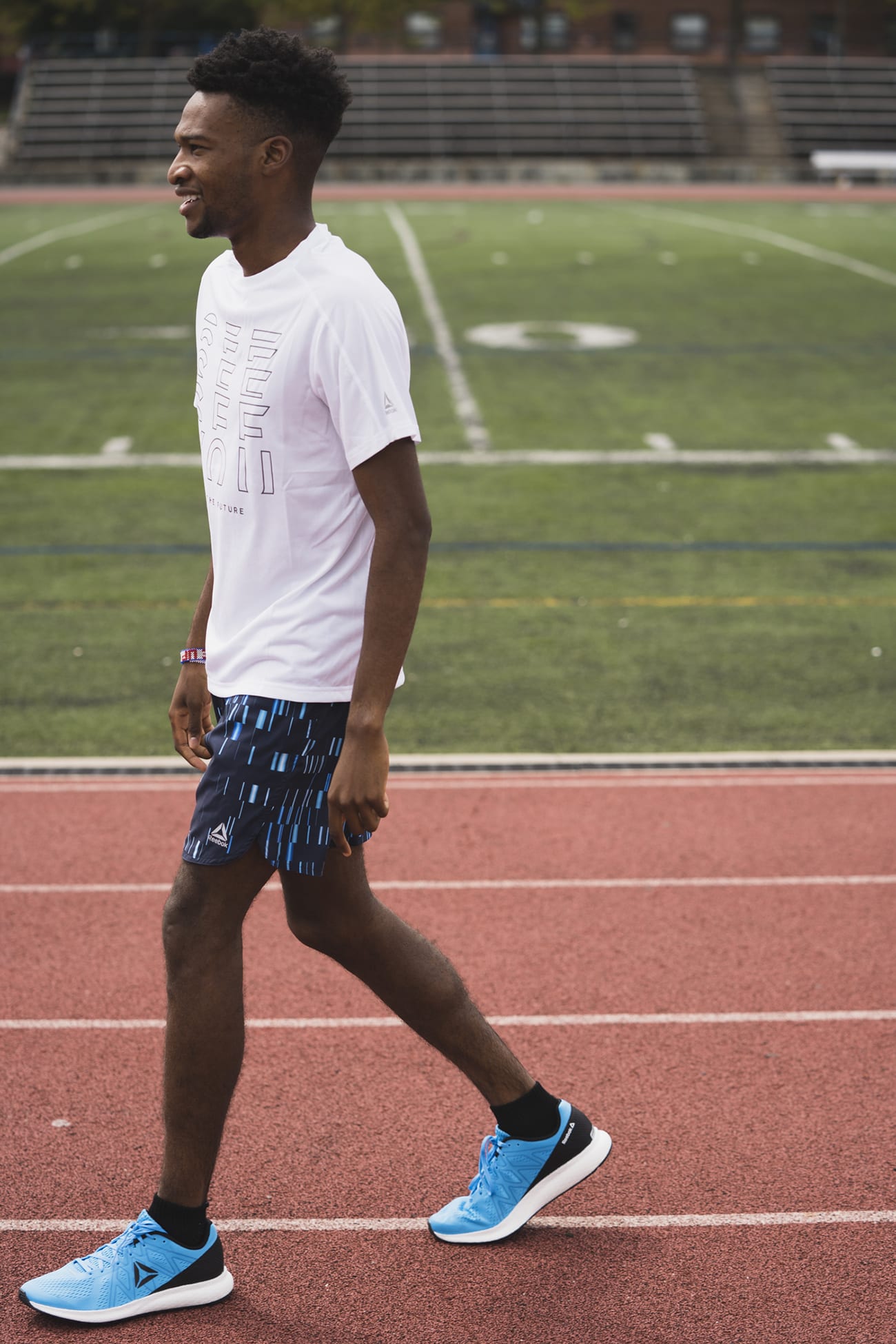 After you've grabbed your running sneakers, weighed out the benefits and drafted up a game plan, Knight says at the end of the day you only really need to know three things.
"It's not easy, it will get better, and set your own goals."