Jazerai Allen-Lord Is Here To Disrupt Things
As part of the It's A Man's World campaign with Reebok Classic, Allen-Lord talks about the women making an impact on the ground, the need for inclusivity, and the inspiration behind her shoe design.
Jazerai Allen-Lord—also known as NerdLikeJazzy—is a force in the sneaker industry. She's unapologetic, true to her convictions, and isn't afraid to tell it like it is.
Allen-Lord started making a name for herself in the sneaker and footwear industry early on, and has worked for the past decade across media, design, and advertising. Back in 2009, she was one of the most recognized bylines on a sneaker blog called Kicks on Fire. Since this was pre-social media, no one knew she was a woman; they just knew her opinion was respected in the space.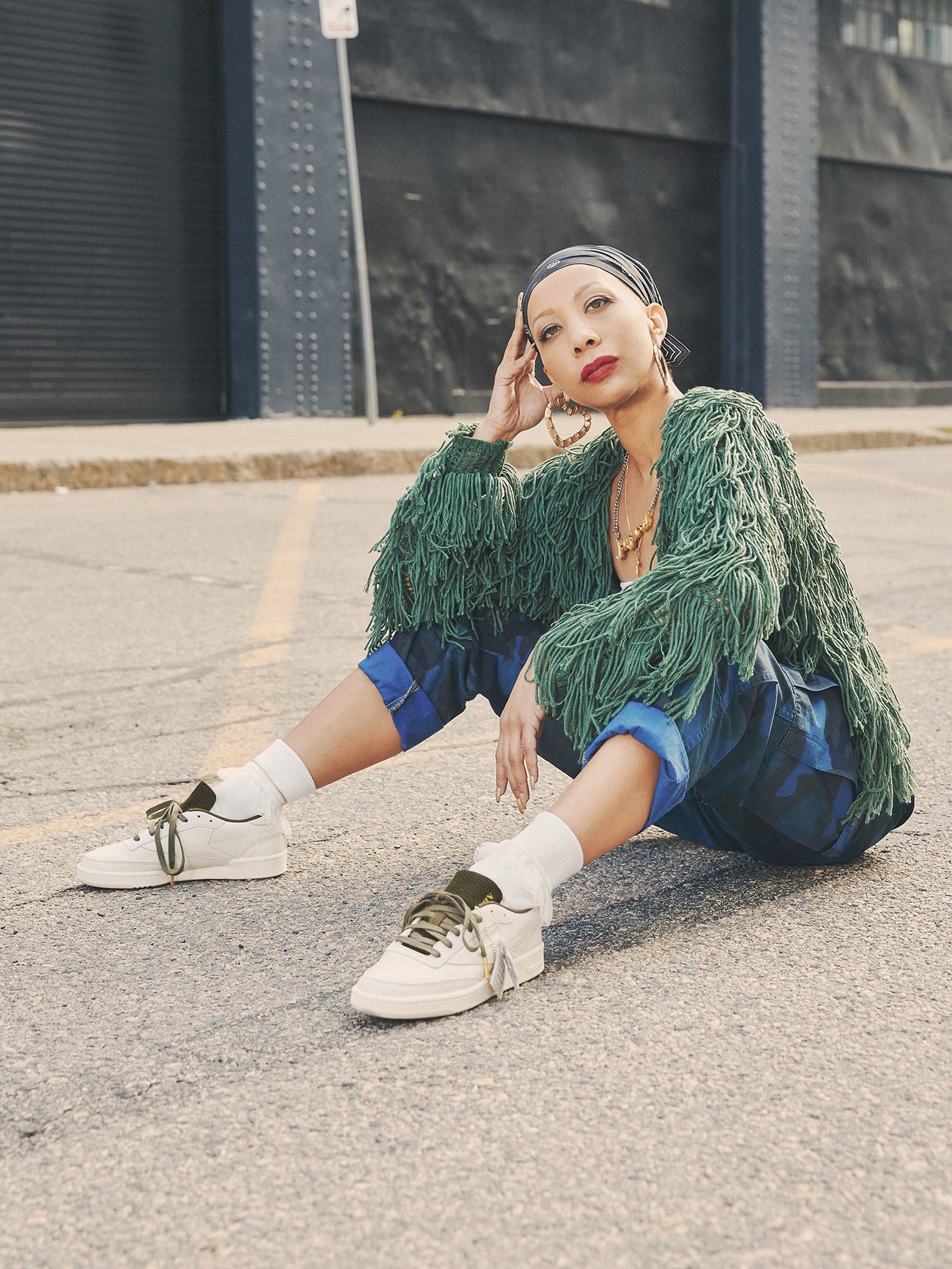 Once social media came on to the scene, Allen-Lord began to run the Twitter handle for the blog once a week. On Tuesdays, the handle focused on girls and retweeted girls who were authentic sneakerheads. This is when #ChicksOnFire was born and subsequently blew up. The hashtag took off and through tagging her personal account in a tweet, Allen-Lord's followers started to realize she was a woman in a very boys-only club. Suddenly, she was criticized and received a lot of hate, but her proactive approach writing about sneakers and sparking conversation with women helped to move the needle forward for change.
From there, Allen-Lord has become the Director of Marketing and Creative Strategist at creative agency Crush Lovely and has spent time working with and surrounding herself with like-minded women who not only want to elevate each other but learn from one another. Now, she's part of Reebok Classic's It's A Man's World (crossed out) campaign, featuring five fearless, unique women who are defying convention and making their mark in often-male dominated fields to share their stories.
For Allen-Lord, the campaign is all about representation, inclusion of everyone, and identifying the women who are making the moves behind the scenes.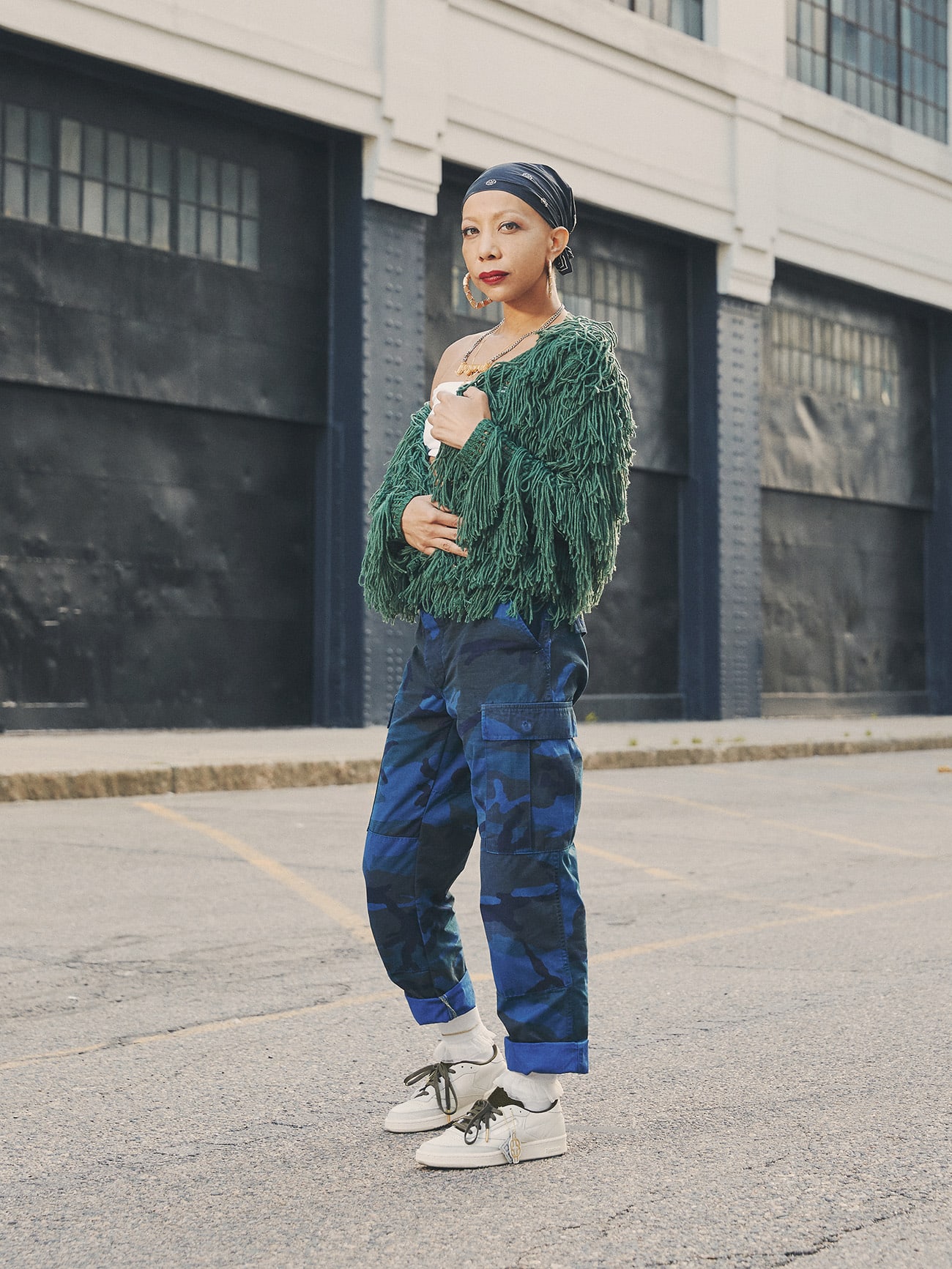 "Striking out it's a man's world for me, it's an inclusive world where it's interchangeable," she says. "It has to start on the inside the brand has to make a decision like Reebok did to recognize the women on the ground doing the work. We're going to be disruptive. We don't care."
Together, Reebok and the women are highlighting what it means to be a woman in the sneaker, art, and music industries. In addition to Allen-Lord, the campaign features record producer WondaGurl, artist and illustrator Distortedd, writer, activist and cultural curator Kimberly Drew and owner of the sneaker blog Girl on Kicks, Sanne Poeze.
As part of the collection being released on September 1, Reebok is releasing three classics—the Club C, Workout and Freestyle Hi—alongside two shirts, all with It's A Man's World on them. Additionally, each of the five women collaborated with Reebok designers to create their own sneaker to bring their own journey to life. The silhouettes include the Club C, Aztrek '96, Freestyle Hi, Instapump Fury and DMX Daytona. Each sneaker that will be dropped monthly is unique and represents each of the women's personalities.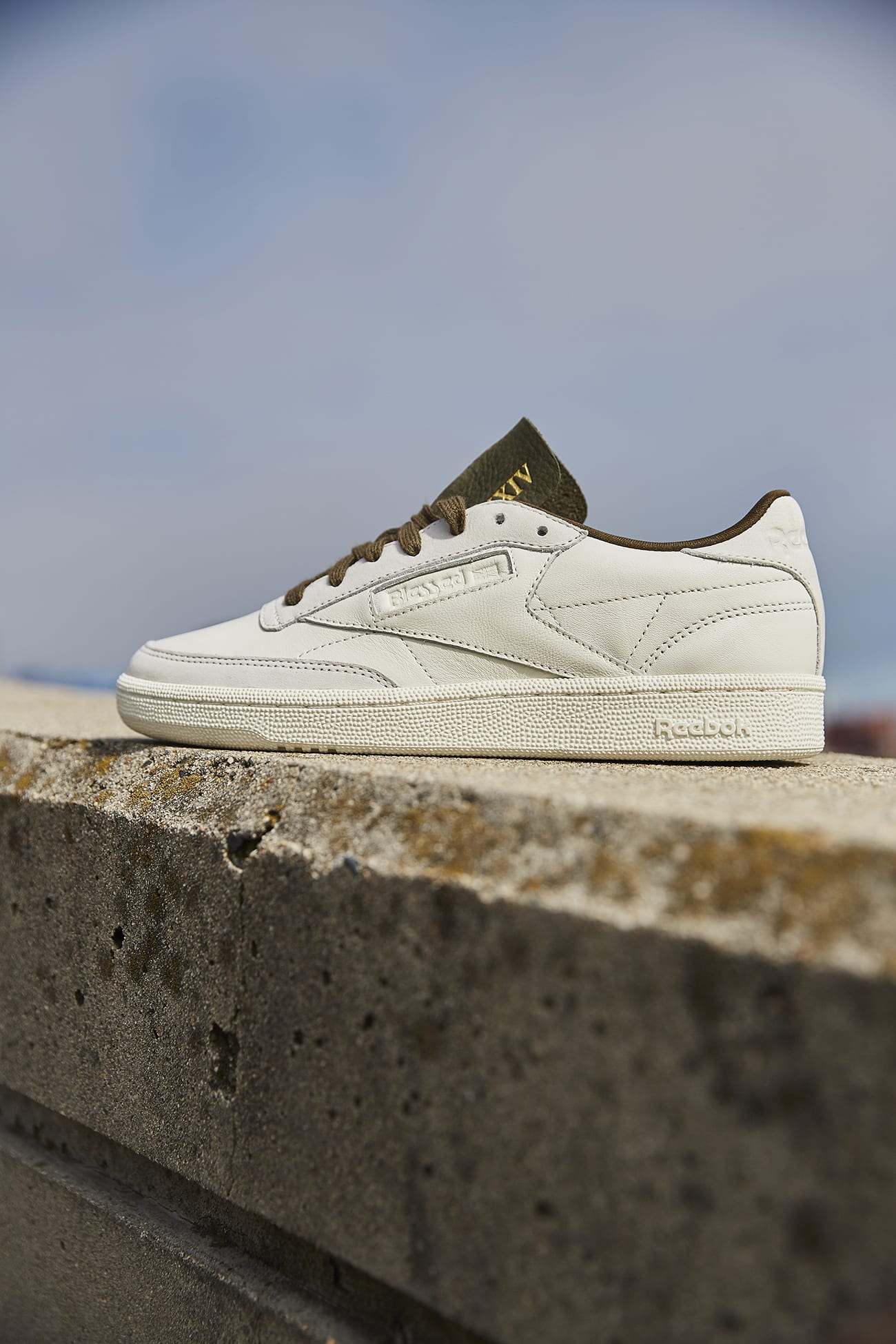 For Allen-Lord's collaboration on the Club C silhouette also being released at the time of launch, graphic footwear designer Alejandra Roig-Bucco who worked on the collaboration says the joint discussions between the two about the role's females play and the messaging behind that is what set the tone for the unique design.
"We had a long conversation about different roles that women encompass," says Roig-Bucco. "What if I take all of the women who inspired her in her life and put them on the sockliner. Then you can carry that with you every day."
Allen-Lord says working with a female designer who understood how to bring her design to life and truly listened to what was important made the process that much more impactful. It was two women coming together to create a vision for a shoe that symbolizes empowerment.
"Inside that Reebok brand window (on the outside of the shoe) she flipped it to read blessed and just to remember that I am blessed to be here today," says Allen-Lord. "I want you to look at the shoe and be like, 'This really feels like her.'"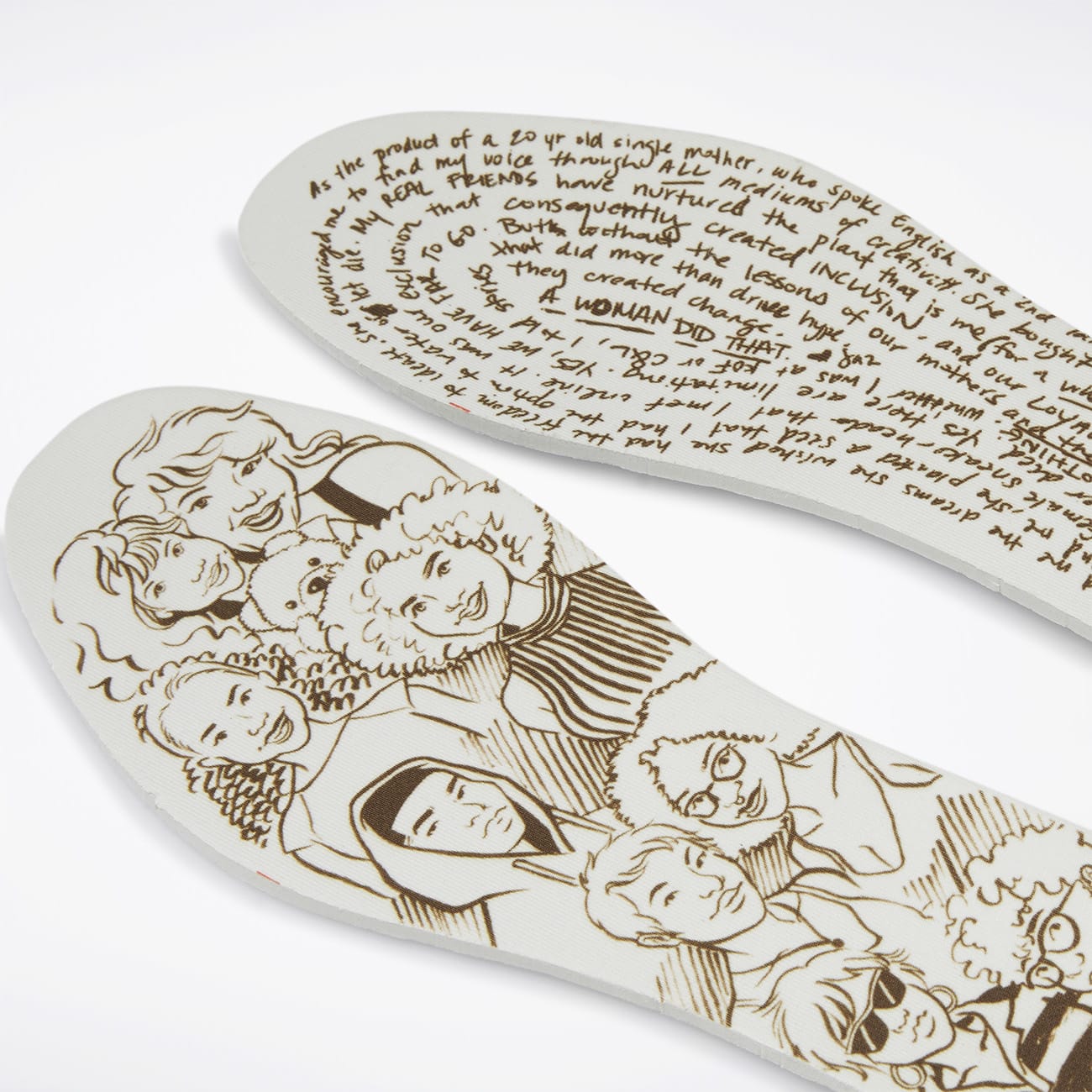 The It's A Man's World campaign originated from a groundbreaking campaign Reebok created in 2001, It's a Woman's World, which promoted the power and strength of women and mocked established gender roles. The messaging remains as relevant as ever and seeing it be remastered for today's current culture is incredibly powerful. It's about consideration of women from the start.
"I don't have to be a sublet of you and your designing and be your afterthought," says Allen-Lord. "…it's not your world. It's an inclusive world."
The campaign features a diverse group of women respecting each other's differences and taking action. It's about not leaving anyone behind and now that women are speaking up, people are listening.
To set a reminder for when Allen-Lord's collaboration Club C launches on September 1st click here.
To see the It's A Man's World collection click here.