Pro Runner Justyn Knight Is Ready For The World Stage
The Reebok Boston Track Club athlete is talking about hitting the 2019 World Championship standard, his training, and the last thing he thinks about at the line before a race.
For a lot of people, 23 is an age of figuring it all out.
Reebok Boston Track Club
pro runner
Justyn Knight
, however, is not a lot of people. He's spent his first year out of college racing professionally, and this weekend he'll represent his home country of Canada at the 2019 World Championships in Doha. We'd say no pressure, but Knight is a seven-time All American distance runner, so he's used to the spotlight.
While earning a qualifying spot at Worlds so early in his career was a big moment for Knight, not every turn of his professional career has been so rewarding. Knight signed with the Reebok Boston Track Club last September as the team's most promising competitor and went on to have a rough start to his first season. At the Grand Prix in January, Knight finished last in the men's mile with a time of 4.03.34, nearly five seconds slower than his PR.
"It was the worst I've raced in my career," he says. "I'm not the type of person who comes in last or runs as slow as I was running. I knew I was capable of more."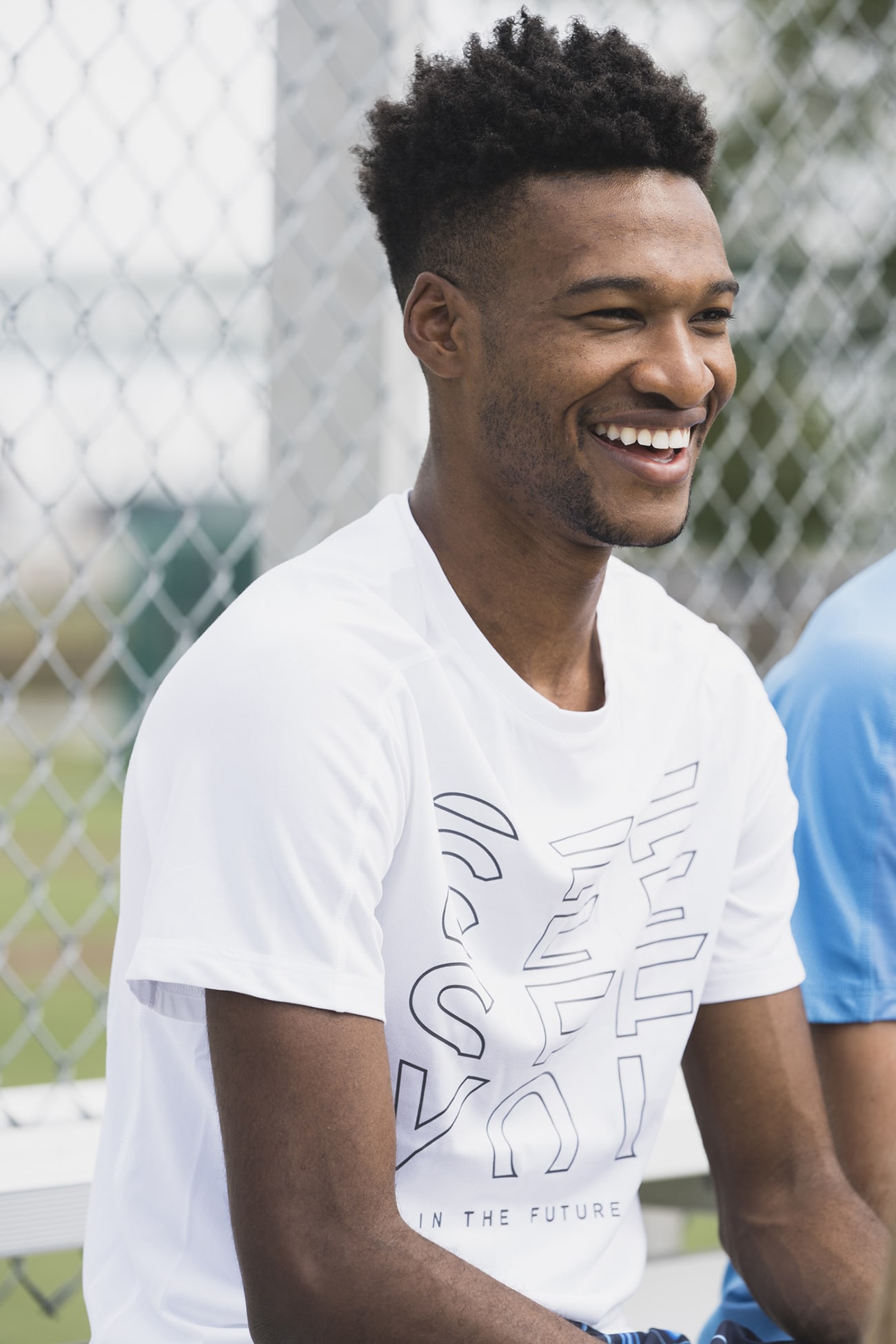 Knight turned to his training routine, and focused hard on his nutrition to get himself back in shape. By June, he found himself making his Diamond League debut competing in Rome at the Golden Gala, ready to see if his hard work and adjustments had paid off. He finished strong, qualifying for Worlds and solidifying a comeback.
"I was very nervous. But to finish with the elites and do so well and qualify for a lot of different things, it was a big deal for me. It just warmed my heart and brought that fire back."
There's no denying that with this weekend's race, the competition has been kicked up a notch. Knight says he is taking his opportunity to race with the best of the best at Worlds very seriously because he knows what's on the line.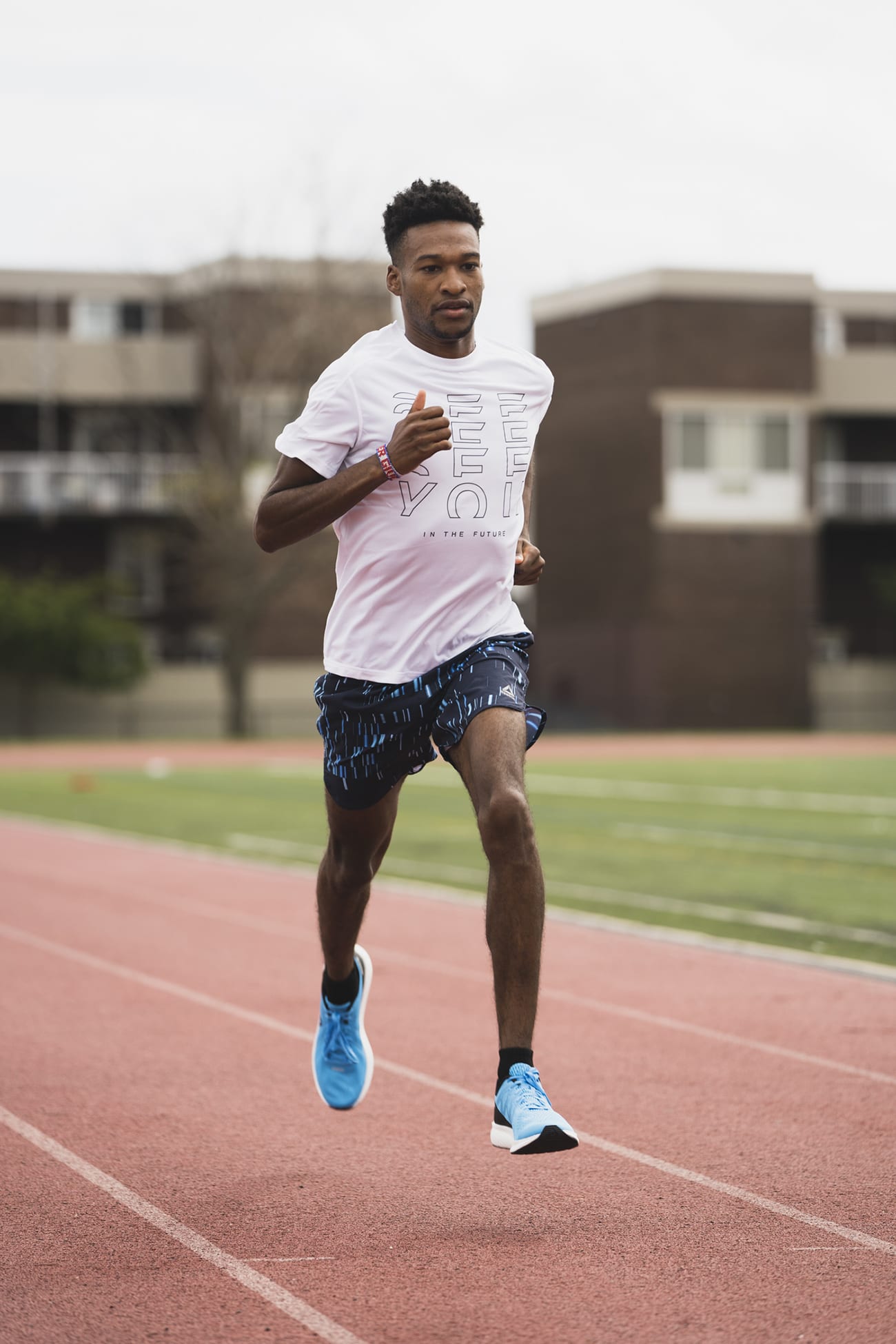 "When you get a chance to represent your country, it's not just about you anymore. You're representing your last name and everybody who played a role in helping you be the person you are. Just being able to qualify and give myself the chance to put myself on the scene and be a name that will last forever means a lot to me."
So how does one prepare for such a career-changing, nerve-racking race? Knight says he sticks to routine.
"We usually have a shakeout run in the morning, so I'll go for an easy jog for twelve minutes to wake up my legs. Right before the race, I'll stretch in a hot shower for 12 to 15 minutes. I try to touch my toes, which is a lot harder than it sounds."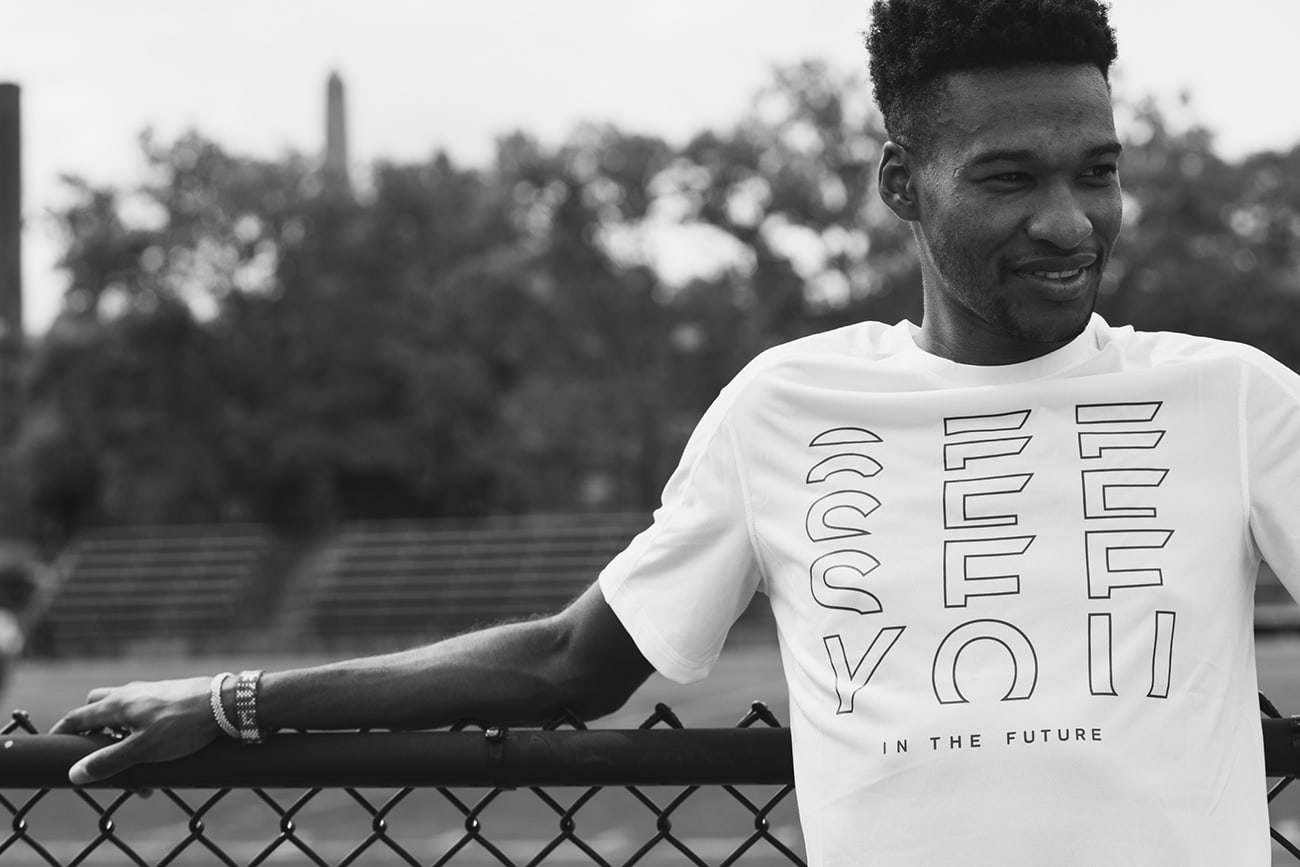 As for how he prepares mentally, Knight says at the end of the day he just has to drown it all out and know that he put in the work.
"You're either prepared or you're not prepared. Right before a race, I always remember the hard work I put in to get me to that point. Nothing can take that away from me. I say a quick prayer and let whatever happens, happen. That gets me pumped up."