Unexpected Yoga Vacations Around the World
A yoga retreat may be just what you need to jumpstart your practice and reset your spirit. Discover five unexpected travel spots to fine-tune your sun salutations.
When office stress hits 10 and your personal life isn't far behind, you need a place to go to seriously unwind. And now, that surf-and-sun all-inclusive isn't going to cut it this time. What you need instead is a Zen-filled, nature-inspired, calming atmosphere where your soul is pampered just as much as your palate. It's no wonder, then, that yoga vacations are proliferating. But how do you know which one is best for you? Find something that matches your ability level (it's probably smart to avoid a headstand convention if you're still an inversions beginner), and then let your wanderlust be your guide. Rev your trip planning inspiration with these yoga vacations.
Where: Tokyo, Japan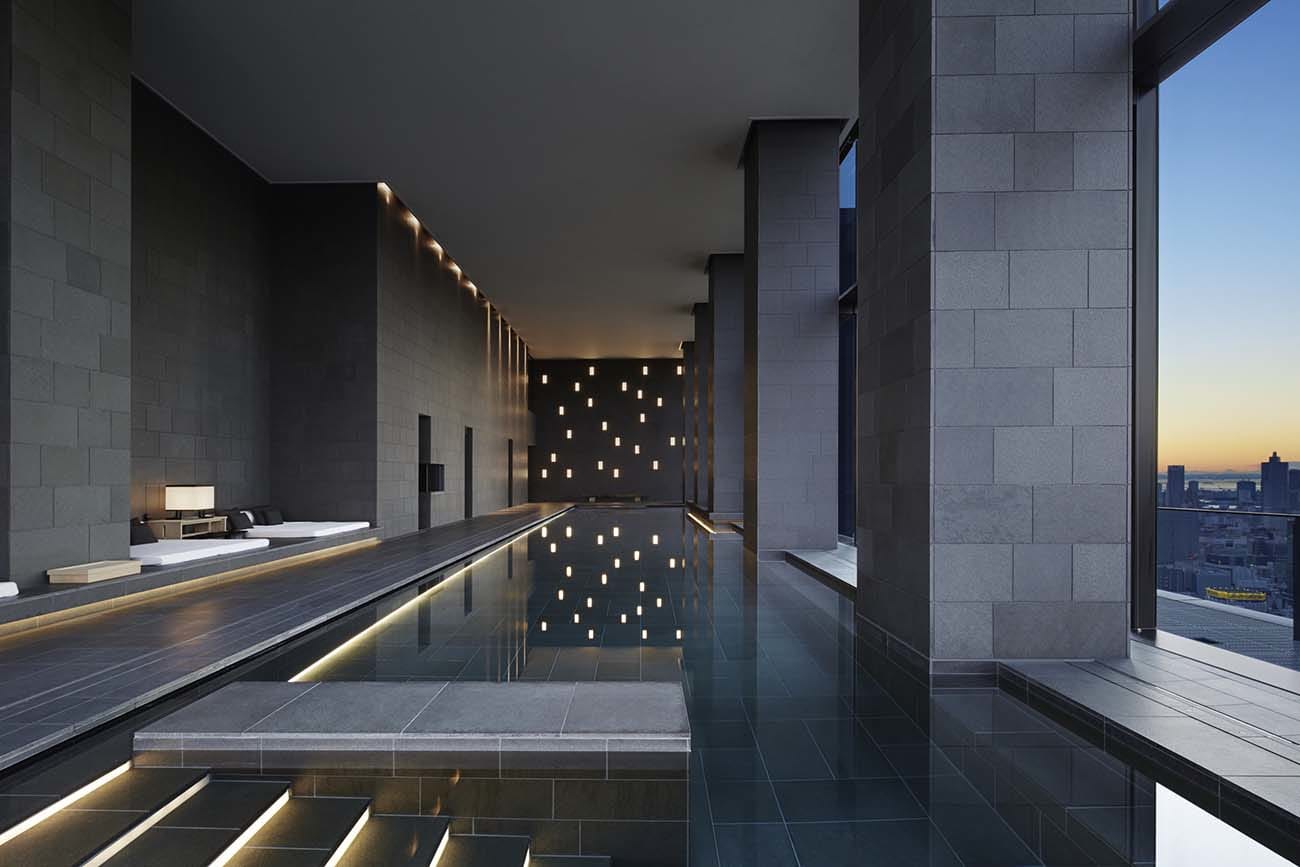 What to expect: The humming metropolis of Tokyo, one of the largest cities in the world, hardly seems like an optimal setting for a Zen-filled yoga vacation, but the bustle far below melts away inside this luxury hotel. Spanning the 33rd and 34th floor, the spa and wellness center is the place to balance your qi with its customized Aman Wellness Program, starting with a personal consultation and private studio yoga class. Next up, a 90-minute massage incoporating local healing herbs, a rejuvenating soak in a traditional Japanese bath and macrobiotic spa lunch. Planning to travel in early 2020? Be sure to time your Tokyo visit with Reebok Brand Ambassador Liv Lo's traveling FitSphere class, which combines yoga, HIIT, and weight training in sessions that will improve your fitness, strength, and beauty.
Pack it: Get ready to hit the mat with these wide-leg sweats and a sleek tank.
Where: Captiva, Florida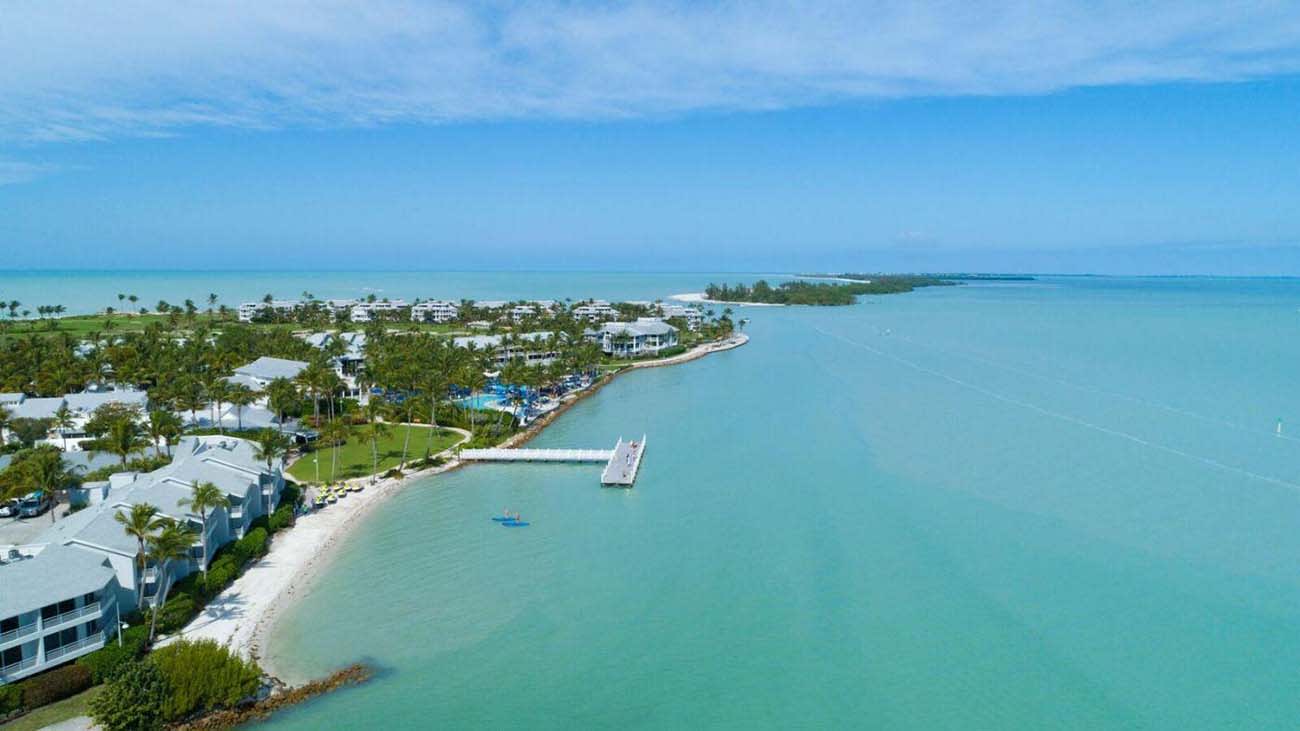 What to expect: In Captiva, a tiny slice of paradise with fewer than 600 residents, Yali Zawafy runs Ambu Yoga, offering rest guests a complete menu of yoga classes, meditation sessions, stretching exercises and more. On weekends, guests enjoy beach yoga, where gentle waves and warm breezes heighten the practice. In the high season, you can sign up for standup paddlboard yoga adventures, featuring manatees, dolphins, and shorebirds.
Pack it: Plan for the heat and water with a loose tank for easy stretching and zip-front bodysuit.
Where: Tuscany, Italy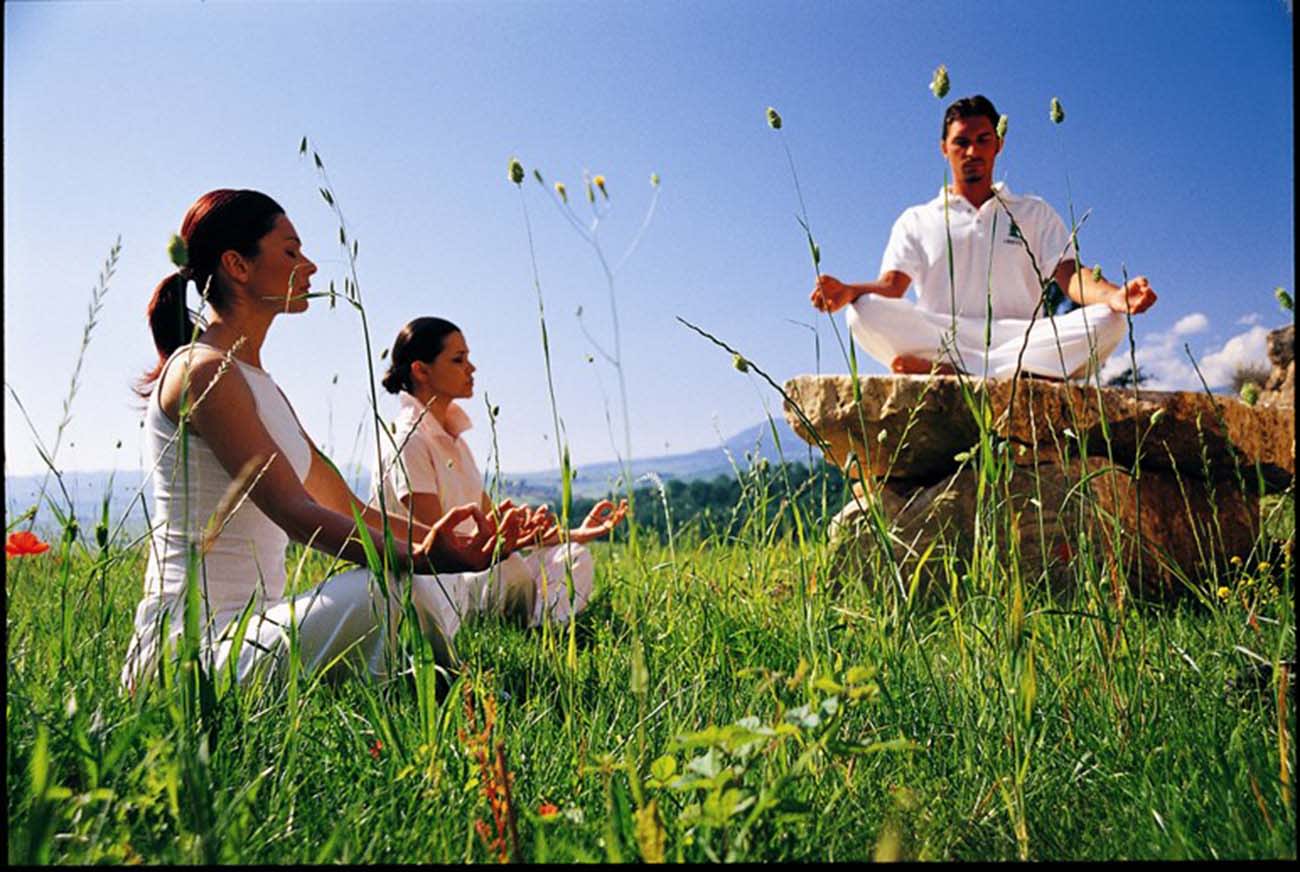 What to expect: Dial the pace back a notch (or 10) with this villa-style spa resort built around a 97-degree natural thermal pool. Your stay includes healthy meals, guided hikes, mountain-biking tours, and a daily supervised yoga and fitness program. For even more yoga immersion, check out the three-night Restorative Yoga Weekend with expert practitioner Anna Lisa Tempestini for Fall 2020.
Pack it: Prepare for the warm days and cool night of Tuscany with a few versatile leggings, sweat-wicking bras, and comfy fleece pullovers.
Where: Tecate, Mexico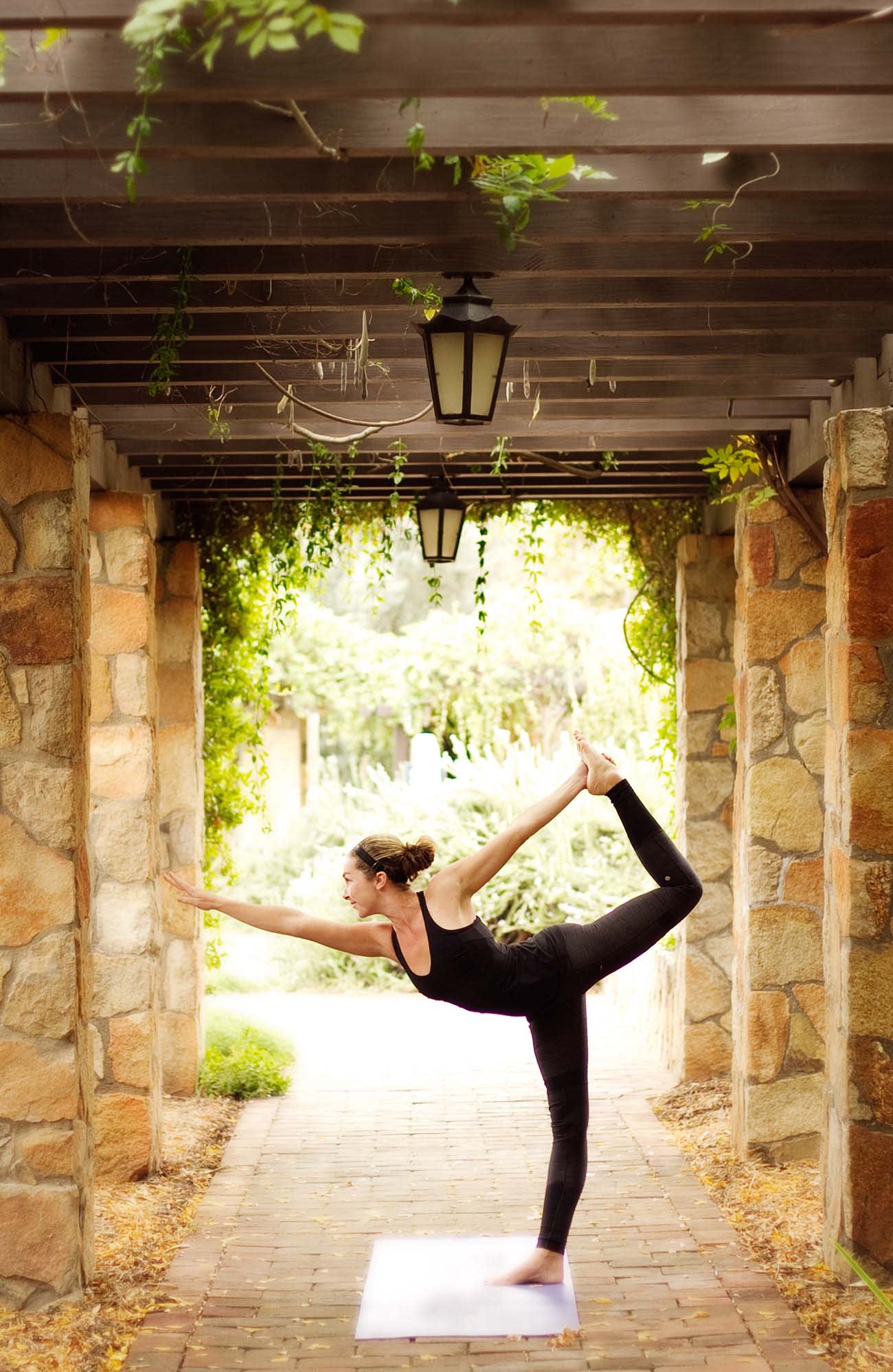 What to expect: Skip the touristy beach destinations and head for the gardens, mountains, and meadows of Tecate. Just an hour's drive from San Diego, the town is known for its eponymous beer as well as one of the world's first fitness resorts where a robust roster of classes includes Yoga Sculpt, Candlelit Yoga and Rejuvenation. Go even deeper into your inner journey with chants, meditation hikes, lent dinners, sound healing and walking rituals in the open-air labyrinth.
Pack it: Bring clothes you can walk, hike and lounge in, like this cozy cardigan and loose cropped pants.
Where: Lanai, Hawaii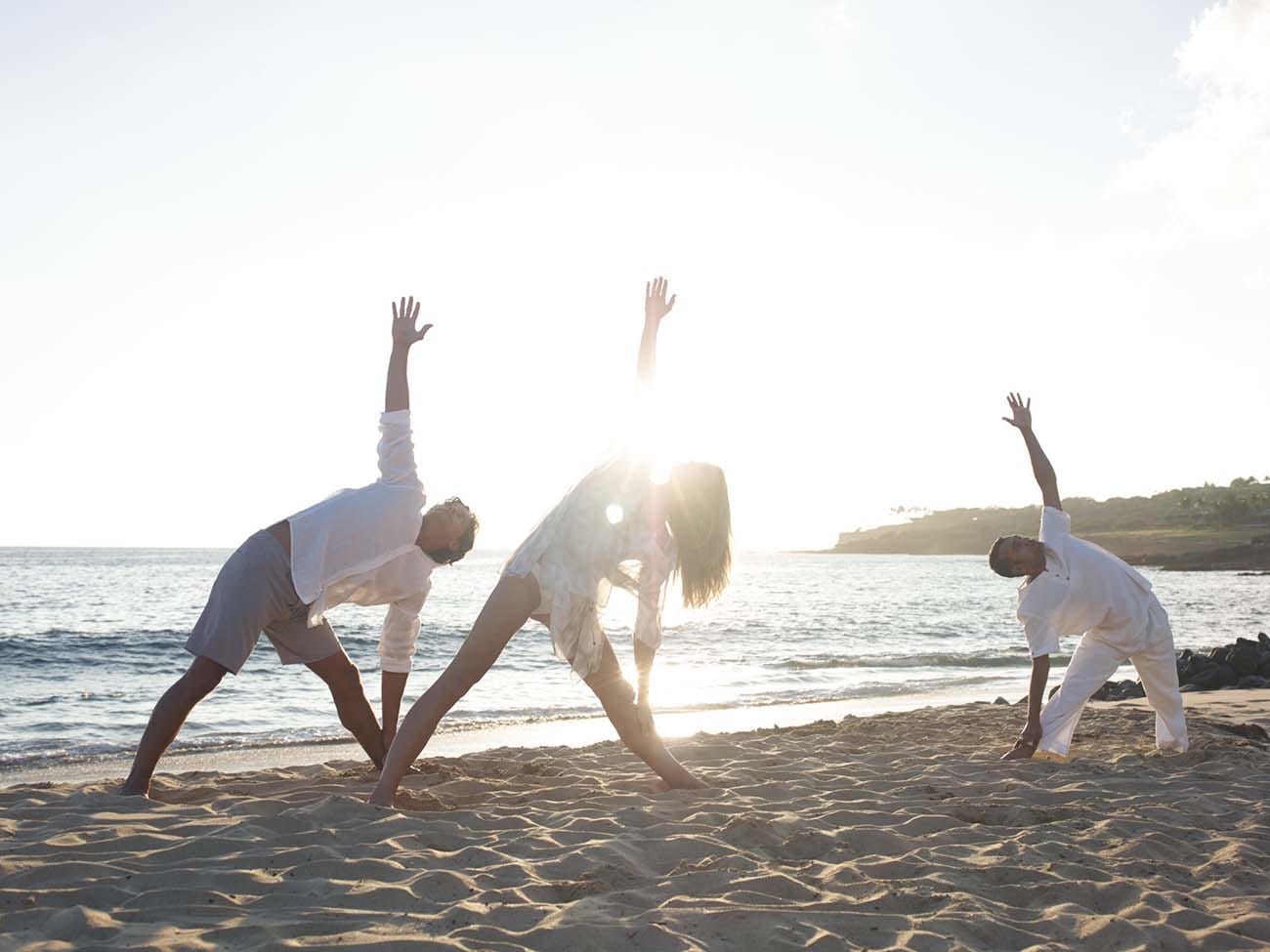 What to expect: You've heard of goat yoga, but how about horse yoga? It's a thing on the smallest inhabited island in Hawaii. Guests at this resort have access to a host of offerings by resident yogi Rajanish Govind: Aqua yoga, aerial yoga and meditation classes in a new, 1,000-square-foot studio overlooking Hulopoe Bay are just a few options. And then there's Zen Horse Yoga which takes place at the resort's sister property newly reopened after a five-year renovation. The outdoor sunset class aims to establish a bond between humans and horses; is undeniably a once-in-a-lifetime experience.
Pack it: Bring clothes that are comfortable enough for the studio and stylish enough for sitting in the cafe, like this flattering strappy bra and three-quarter-length tights.
Whether your next trip is on the books or still in daydream phase, you can still get a daily dose of Zen with morning yoga poses meant to set the tone for a successful day.
Related Links:
Related Products or Services:
(Photo credits from top: Courtesy of Aman Tokyo, Courtesy of South Sea Island Resort, Courtesy of Adler Spa Resorts, Courtesy of Rancho La Puerta, Courtesy of Four Seasons)