Working In The Sneaker Industry As A Woman In 2019
Reebok designers talk about working in a predominantly male-dominated profession, how it's changed, and ways to encourage young women to consider footwear as a career.
There's been a shift in the sneaker industry in the last few years. When it comes to products, brands are hearing female consumers loud and clear: they want more sneakers for women in their sizes. Period. It's happening slowly, but the moves are being made. From female sneakerhead podcasts, to fully female-led brand campaigns from the early 2000s to now and clothing lines created by women, Reebok is working to lead the way to put women first.
During a time when women's empowerment is spoken about on a daily basis, brands are beginning to recognize that inclusion of women is paramount to success. According to Footwear News, "Women's footwear sales in the sneaker category rose by 5% in 2017, while the men's market and kid's segment grew by just 1%." So quite literally, you either get on board with these shifts or you will get left behind.
The younger generation is also making a large economic and trend difference as they choose to spend their money on what they care about. According to Forbes, "Millennials are driving the push for sneaker sales, with the generation spending $21 billion in footwear in 2014."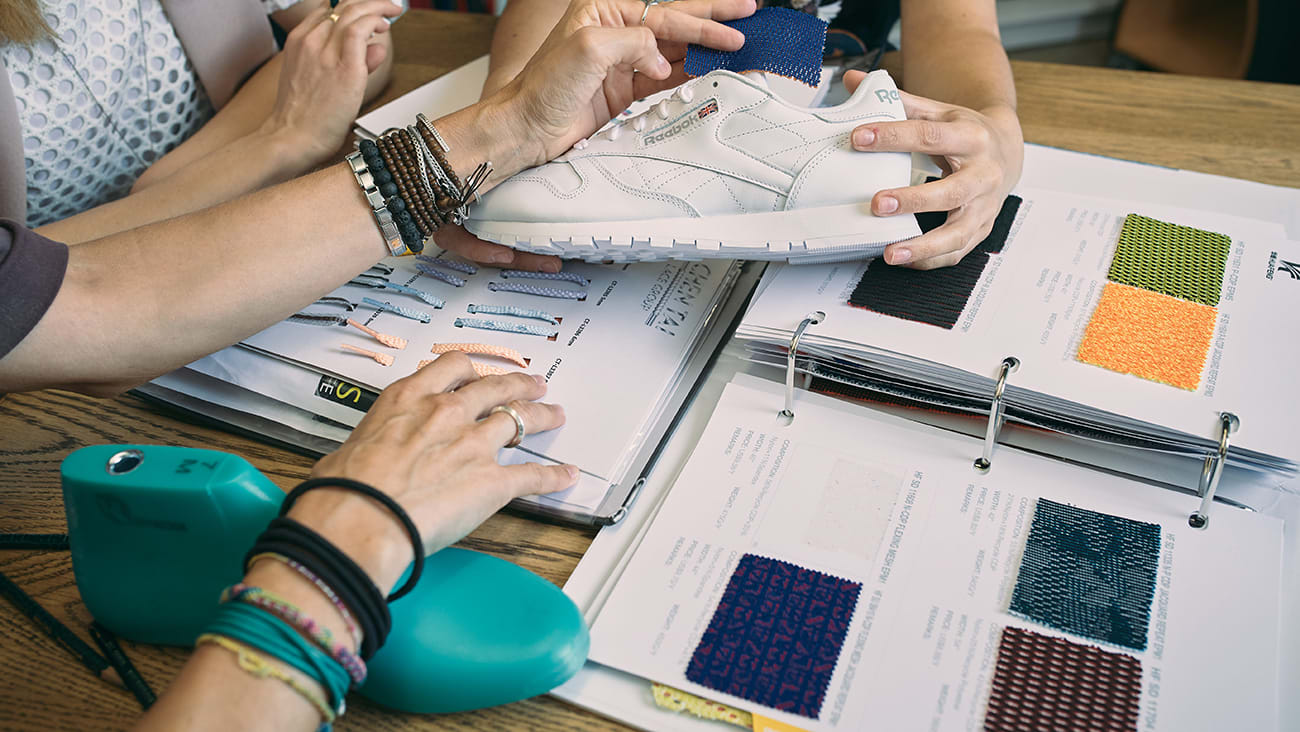 But what about the women behind these footwear designs working behind the scenes? While the sneaker world may be shying away from catering more to men and waking up to the fact that representation for women is crucial to survival, the industry itself is still male dominated. We wanted to understand more about what it's like to work on the front lines as a woman, so we spoke to three female Reebok designers about their experiences working in the sneaker industry today. We learned that while there is still a long way to go, there are positive changes happening every day, and that women supporting and opening doors for one another is half the battle.
Starting Out In Footwear
Everyone starts somewhere, but for Kristina Grimm, a senior footwear designer for women's performance product, sneaker design was never really the plan.
"My background is actually in architecture, another male-dominated industry. To me, it was just a really interesting, challenging field. I love design and I love being creative but I'm also a math and science nerd, so I was thinking, 'Oh, put those together and what do you have?'" she says.
Grimm has spent the past twelve years in the footwear industry, so you could say she's seen a lot in her time. She is settled in her passion in designing sneakers for women.
"I am motivated by the people I'm designing for at the end of the day. You can design a really cool shoe, but I work in performance footwear so if it doesn't function for you or meet the needs of your lifestyle then I'm not doing my job."
For Brenna Donnelly, now a footwear designer on the innovation team, studying industrial design in school had already prepared her for experiencing potentially being outnumbered in her field.
"I knew footwear was going to be fairly male-dominated because in my degree for industrial design, there was only a small handful of women. However, it was nice to see that by the time I was graduating; more women were starting to join the program."
But Donnelly's journey to becoming a footwear designer got off to a bit of a rocky start.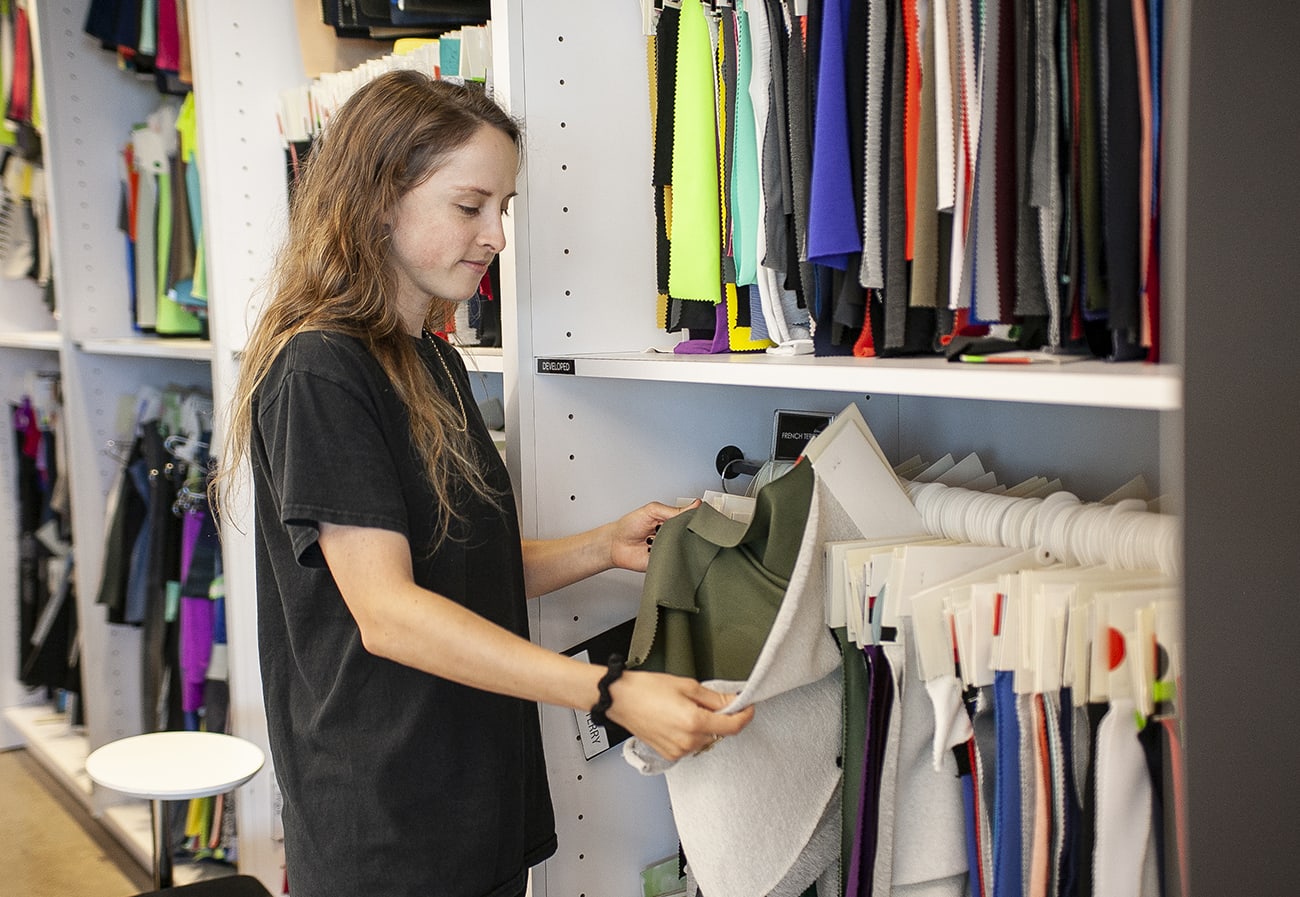 "I actually met a female recruiter and she loved my portfolio and liked the diversity in the projects I did and asked if I was interested in doing an internship at a footwear company," she says.
As a woman, a novice footwear designer, and openly queer in a veteran male-dominated designer team, she found herself intimidated and struggled to truly learn more about footwear design. She felt uncomfortable, as if she had to be one of the "boys" in order to feel a sense of "teamwork."
"I thought I could get past it, but it got too difficult...They seemed to like me, but I was too nervous or intimidated to vocalize that certain things weren't working for me. I got what I needed out of working with them, a lot of it on my own, but ultimately felt it was time to go."
After that, Donnelly continued to pursue her passion and landed at Reebok. While still the only woman on the team, the camaraderie among her male counterparts similar in age helped a lot.
"Both of the guys had industrial design degrees like I did, so we could connect on that and our classes were the same. I liked that aspect. That way it felt like more of an even playing field and more like healthy competition, which is good to have on a team."
As a senior footwear designer for Reebok Classics, Michela Ciciliato's start in the sneaker industry starts on the farm in Italy where she grew up. She was constantly helping to fix and solve problems so she started in industrial design. But when she started tinkering with her great grandfather's tools, she saw what could be and learned her way to footwear.
"At the beginning since I didn't study footwear, I felt I had to fill the gap so I went to a cobbler to learn how to fix shoes, and a prototypist to learn how to make prototypes. I shadowed two guys who were doing pattern making, a senior designer who sketched and then gave things to me to re-trace. I did anything I could do to learn and know more."
The Current State of the Industry
The industry has come a long way and as it slowly makes more moves towards equality, there is still a long way to go.
"Whenever we're interviewing for a new position I cross my fingers, you know. I hope there are some women applying. But it does tend to be males that keep dominating this industry so it's a question in my head, too."
While she may be the only woman in a room at times, Donnelly still feels she makes her presence known and is unafraid to speak her mind no matter who is there. She's making sure her opinions are heard.
"I'm treated with respect for that. I've established myself enough and I'm outspoken enough," she says.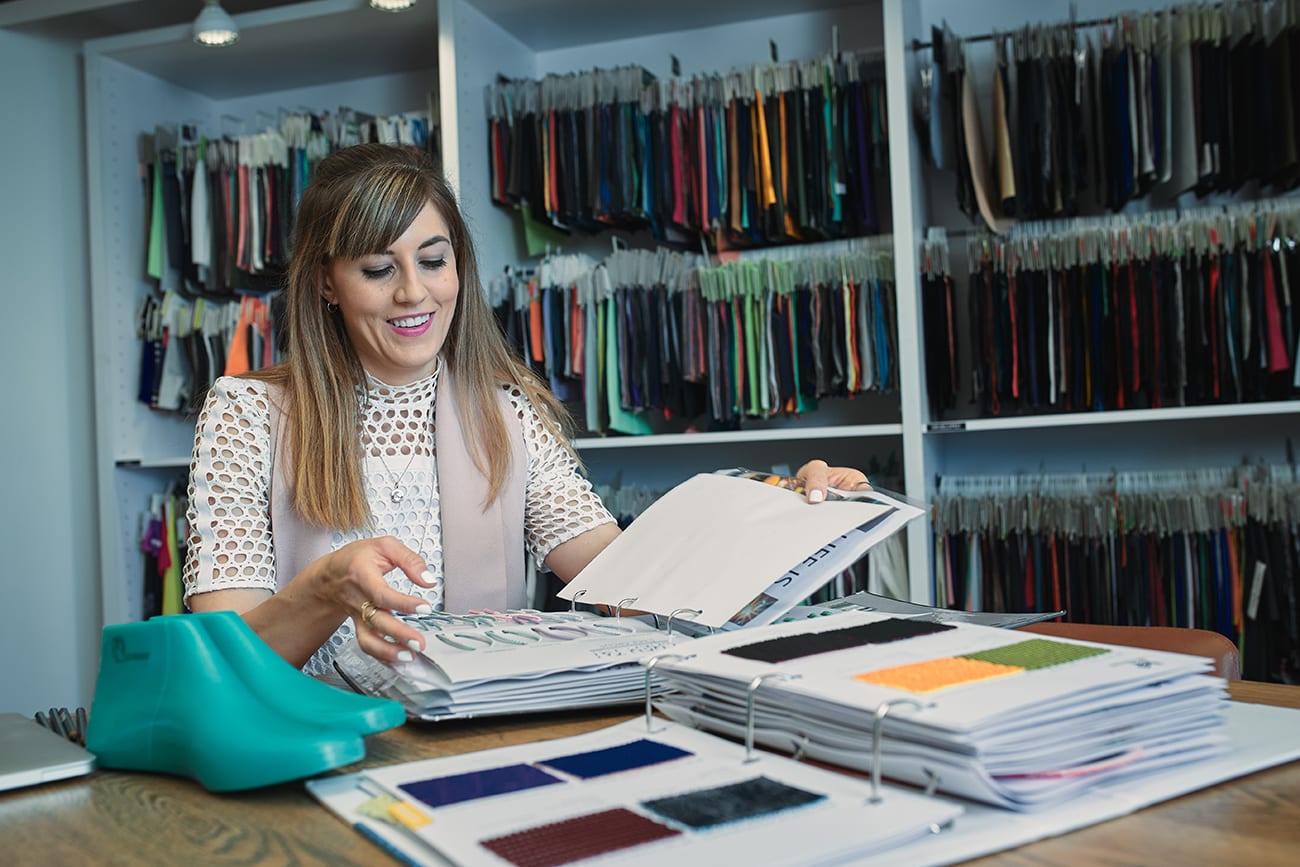 "At the end of the day the footwear industry is a very small specialty," says Grimm. "There aren't very many footwear designers and athletic footwear designers is even more specific. To me, we're kind of all in it together and we all have that passion and drive and that's what connects us."
But when it comes to product, there is definitely a gap for women. As a designer who focuses on women's products, Grimm says turning it pink and sending it to market is just not an option. As things continue to evolve to that mindset, it's made her job a lot more fun.
Ciciliato says the evolution has come from the fact that a lot of the stereotypes in the industry—that women would design heels, and men would design everything else—don't hold up anymore.
"My advice is to do you what you feel. If you like designing for kids, do that. If you like designing heels, do that. Just be yourself. You don't have to do something you don't like to do just to get a job."
Donnelly is working on one of her first women's focused projects and ready to show what she can do when it comes to female-led innovation design. Grimm says at the end of the day, the pride in your work as a designer can be pretty satisfying.
"There is a lot of satisfaction in seeing something you created come to life and seeing people wearing it. That's something that never stops making you smile," she says.

Mentorship and Bringing Women Together
As previously mentioned, Donnelly had a woman who encouraged her to pursue the footwear industry or at least made sure she understood there were options available to her. A common theme amongst all of the women is how important it is to help open the doors for the younger women coming down the line.
"I've been very fortunate in that all of my managers in my career have been very supportive of me," says Grimm. "My first manager was female and she really took me under her wing and pushed for me to have experiences a lot of young designers might not have, like traveling to Asia and visiting factories."
For Donnelly, the female recruiter who helped inspire her in the beginning of her career remains a strong connection.
"She excited me, she's spunky, and we're still great friends. It was her that went out on a limb for me and reached out to a lot of different companies when I knew I was leaving Portland."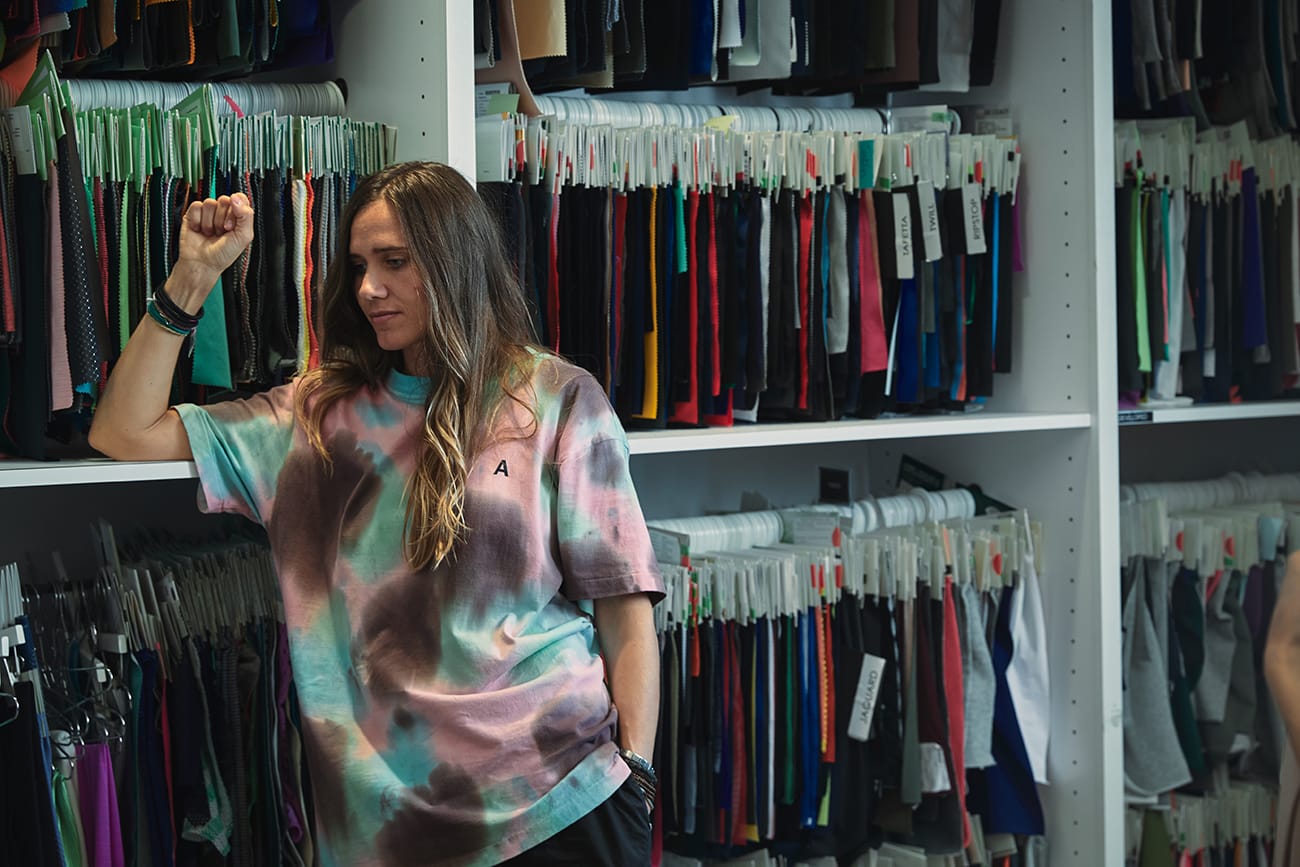 Let's not forget the guys in this either. There are plenty of men who are looking out for young women in the industry and helping to grow their careers by being mentors.
"At Reebok I've recently had a mentor, he's on my team and we're technically equals even though he's got twenty years of experience," she says. "I'm pretty lucky that he's had the opportunities in his career where he's managed lots of teams and directed people before."
Beyond mentorship, there are also networking groups that can play a huge role in bringing women together to support each other. Ciciliato says it's about being confident and continuing to find the people who want to help. Most people have good intentions and want to see you succeed even if the odds may be against you.
"I would say to have as many experiences as possible. I know sometimes you don't have a lot of money and I've been there it's difficult when you want to do something and you can't but there are so many good people around the world willing to help you," she says.
Making Progress and Moving Forward
How do we continue to make progress to make this industry not only more equal when it comes to gender, and more inviting for women? It starts at the education level with schools leveling the playing field. While all four women were able to navigate their ways through a male dominated industry, starting out is still tough.
First up is breaking down the barriers to entry in schools and making sure that the opportunities to fill empty slots is available to everyone. Next up after education is community outreach, which is a crucial component to bringing awareness and also sourcing unique talent.
"We've done outreach to schools and recruitment type events; it's good to have that kind of exposure because growing up I didn't know footwear design was even a possibility that was open to me," says Grimm.
The next level is about the structures and hiring practices brands have in place, which can often be the biggest barriers. It's about prioritizing women and making sure the people who are doing the hiring are representing who is going to be coming in.
And it goes beyond just women and one brand or one area trying to improve practices, it's about the industry coming together to recognize the importance of gender equality and prioritizing groups that have been marginalized for too long. Brands can learn from each other and work together to bridge the gap because there is so much more work to be done.