Kimberly Drew Is Making Art More Accessible
As an activist and creator, Drew is leaving her mark on Reebok's It's A Man's World campaign by creating a deeply meaningful sneaker design.
Kimberly Drew, aka
@museummammy
to her Instagram followers, is a writer, an activist, and cultural curator. As the creator of Black Contemporary Art, a Tumblr page made to showcase art from those of African descent, and former social media manager for the Metropolitan Museum of Art, Drew's love for the art world knows no bounds.
Now that she's built a following on social media and within the art world, she's made it her mission to use her growing platform to speak out about causes that are important to her. She wants to bring inclusivity to art and ensure that young people have a voice in the space. Drew also continues to explore her interests in fashion and art to find ways to expand her creativity and create opportunities for others.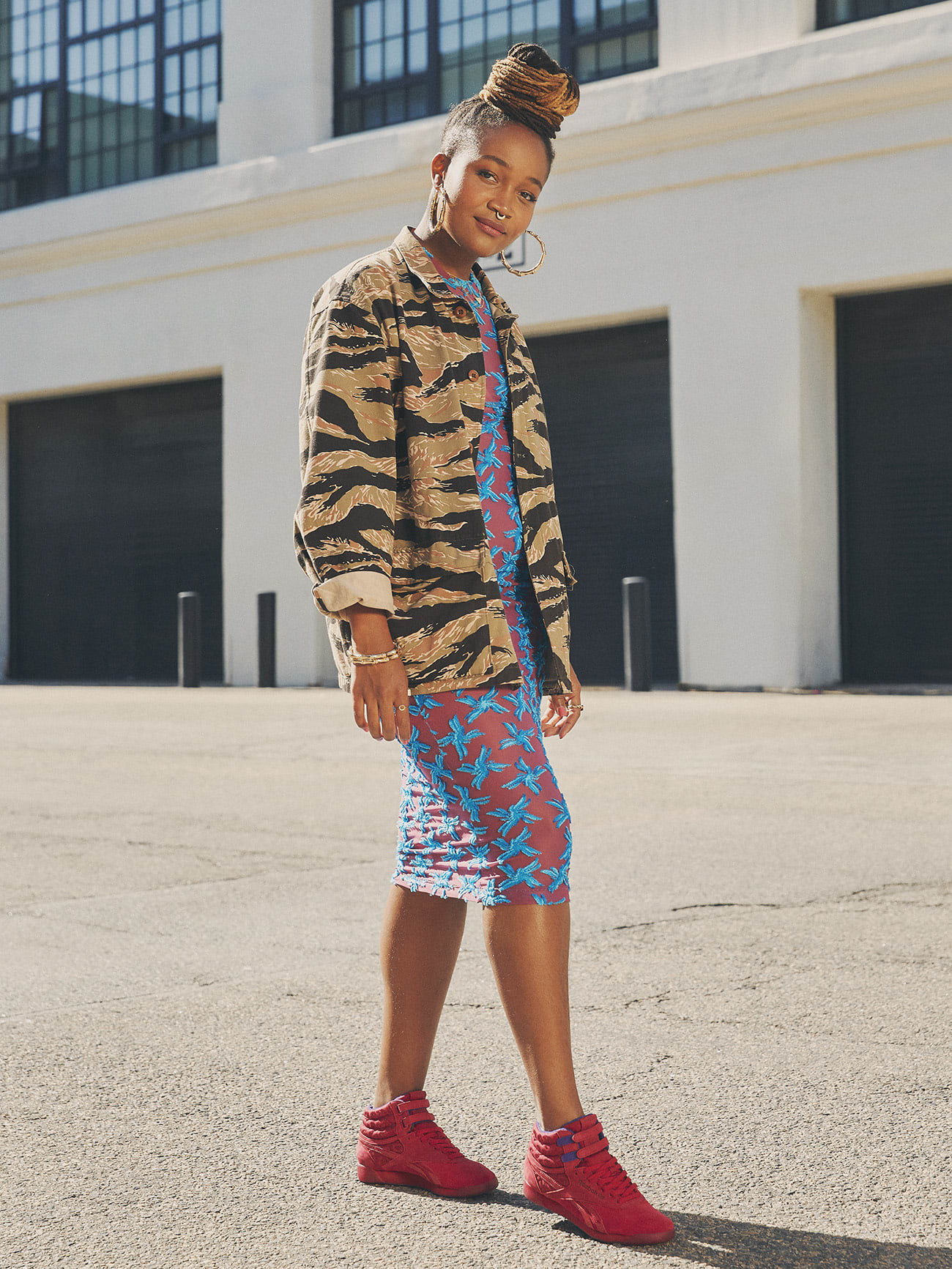 Drew is dedicated to spreading the message of becoming the change you want to see in the world. She's interviewed numerous celebrities about art and music and the progress that's been made regarding inclusion in those spaces and what's still to come. She's also been featured in many notable publications discussing a variety of topics, from her bold and unique fashion to her passion for making art accessible to everyone.
She's soon accomplishing a self-proclaimed lifelong goal of hers by publishing a book called, 'This is What I Know About Art,' encouraging others to make space in the art world for everyone.
Now Drew is a part of Reebok Classic's "
It's A Man's World
" campaign, featuring the stories of five fearless, unique women who are defying convention and making their mark in often-male dominated fields.
"I like the strikethrough (in the logo) because it's a symbol of progress - we're doing something. I like that there's this acknowledgment and action in it."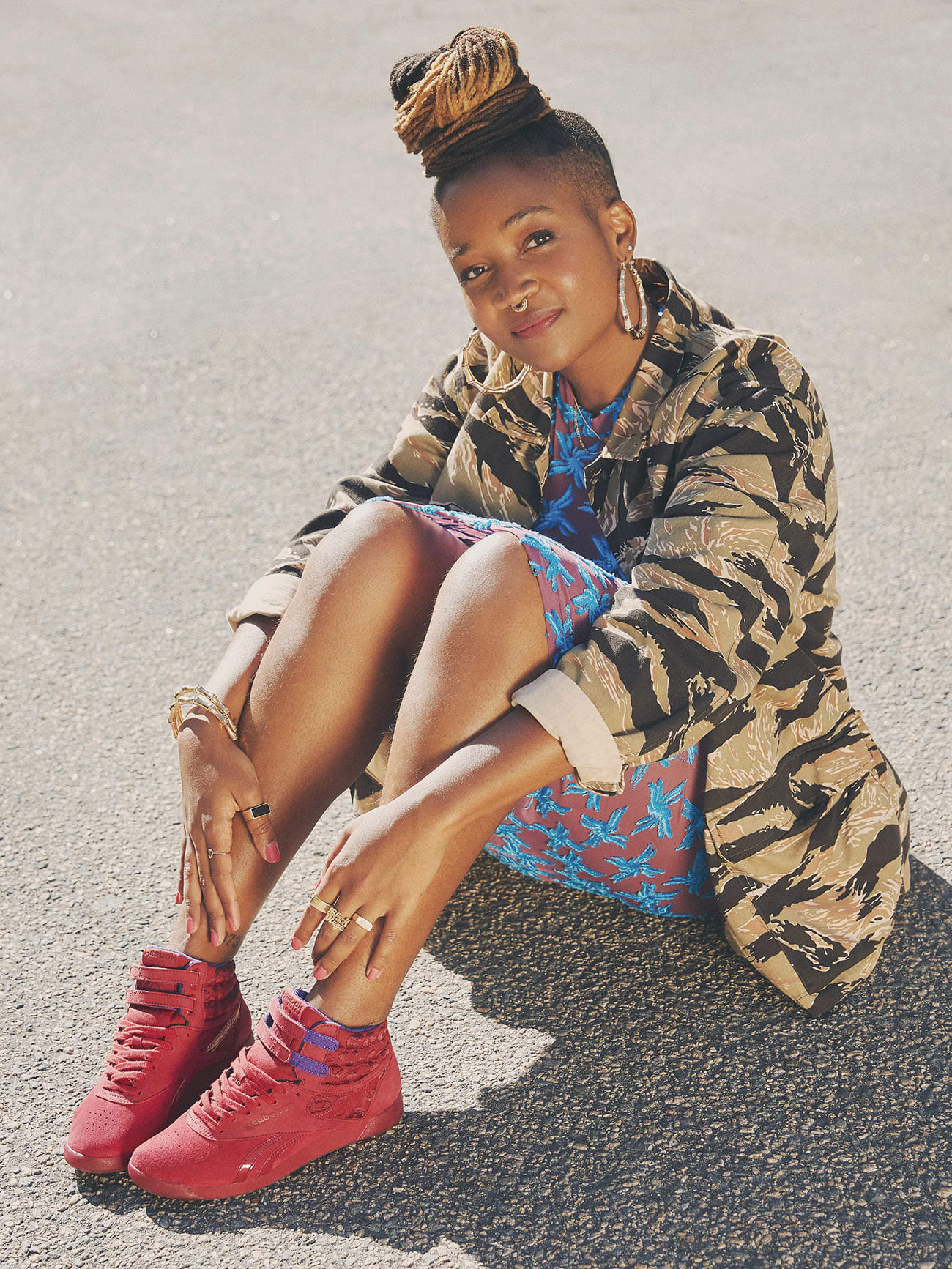 Together, Reebok and these women are highlighting what it means to be a woman in the sneaker, art, and music industries. In addition to Drew, the campaign also features Director of Marketing and Creative Strategist at Crush & Lovely Jazerai Allen-Lord; artist and illustrator Distortedd; writer, record producer Wondagurl; and owner of the sneaker blog Girl on Kicks, Sanne Poeze.
As part of the collection, Reebok is releasing four classic sneakers—the
C
lassic Leather
,
Club C
,
Workout
and
Freestyle Hi
—alongside two shirts with "It's A Man's World" emblazoned on them. Additionally, each of the five women collaborated with Reebok designers to create a sneaker that represents their own journeys. The collection will include monthly drops comprised of the
Club C
,
Aztrek '96
,
Freestyle Hi
, Instapump Fury and DMX Daytona silhouettes featuring designs that represent each of the women's unique personalities and passions.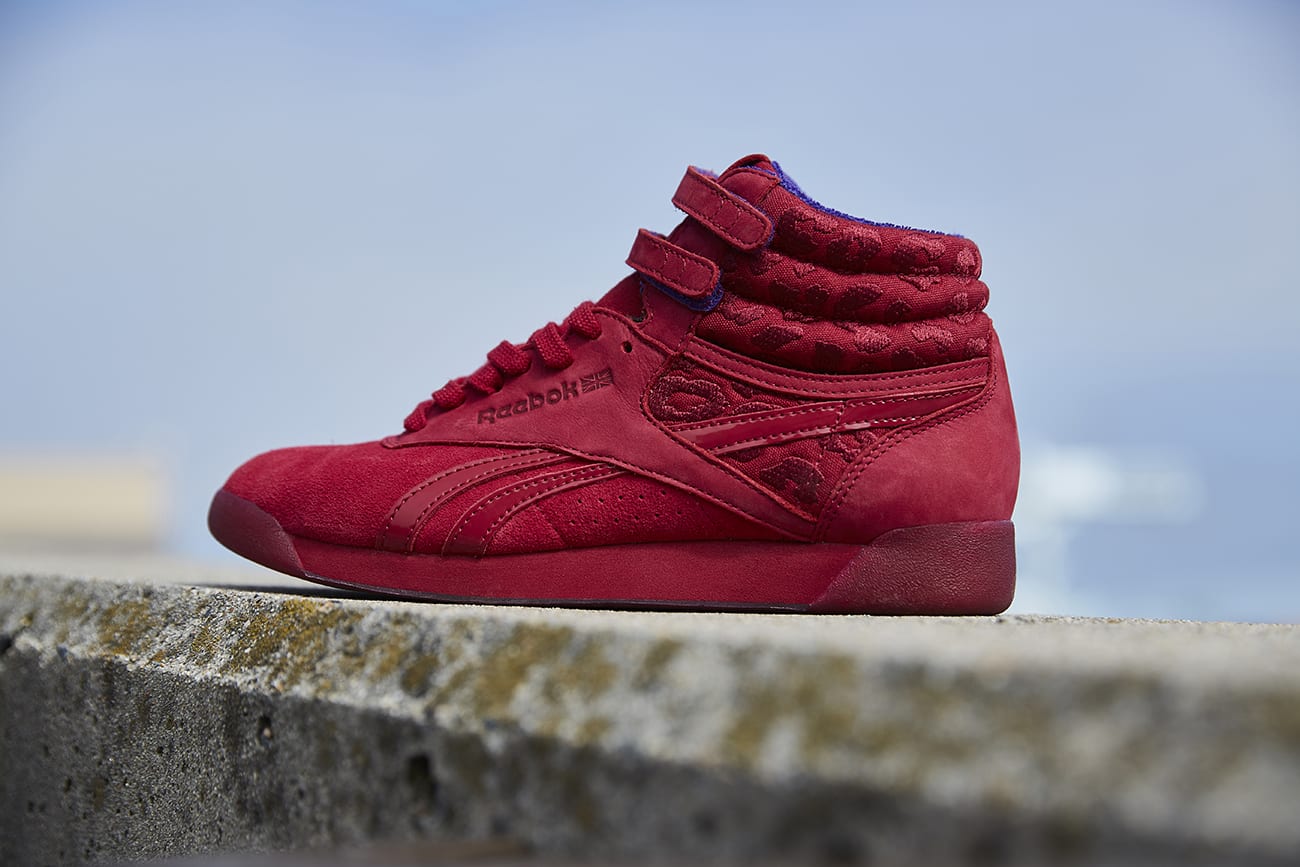 "I chose the Freestyle Hi because I love the comfort of it. I've been learning that it was the first shoe that was made with female clientele in mind. I really wanted it to be representative of many different iterations of feminist movements."
Drew says she wanted to make sure that her shoe would represent something more and have a deeper meaning to it.
"We were just talking about being a black woman and having to work twice as hard," she says. "I was like, 'I kind of want to put camo on my shoe.' Because in many ways there's a battle that's part of the day to day of trying to be the change you want to see."