Josh Richardson Is Getting To Know Philly Through Its Residents
The basketball star is part of Reebok's campaign for Allen Iverson's latest drop of Question Mid, Heart Over Hype colorway. Now he's taking to the streets to learn about the people who make up the heart of his new home of Philadelphia.
Moving to a new city is never easy. Basketball star Josh Richardson was traded to the 76ers this summer, making Philadelphia his new home. But there's a difference between living in a city and discovering the people and places that make it so unique.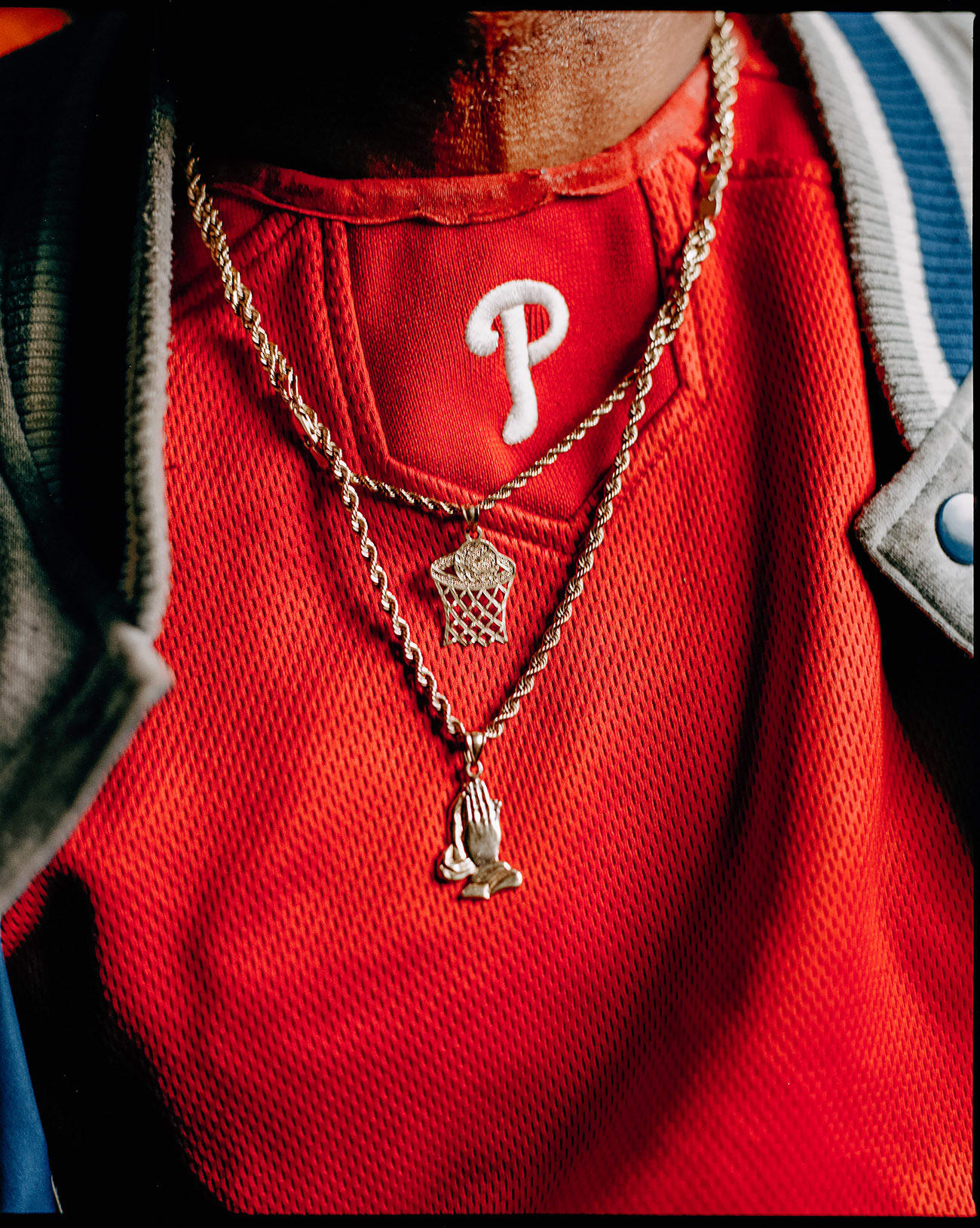 "These people love grinding for everything. Through that grind you build your heart, and you learn how to have more heart. It's been seamless being able to fall in love with this city," says Richardson.
During the tour Richardson wore the latest release of
Allen Iverson's
Heart Over Hype
colorway of his iconic Question Mid silhouette. The shoe's theme represents exactly what Philly and Iverson are all about: doing what you love and celebrating passion, energy and creativity.
"It's a city of neighborhood legends and there are people who are blessed with heart over hype. Those are the greatest of the great," he says. "Allen Iverson is one of the most influential basketball players ever. From his dress to his braids to his tattoos, everything was very Philly. I try to carry the confidence and grit that he always played with me."
Through meeting people across the city, the heart over hype mentality was palpable for Richardson. He says being around people who take such pride in what they do is infectious.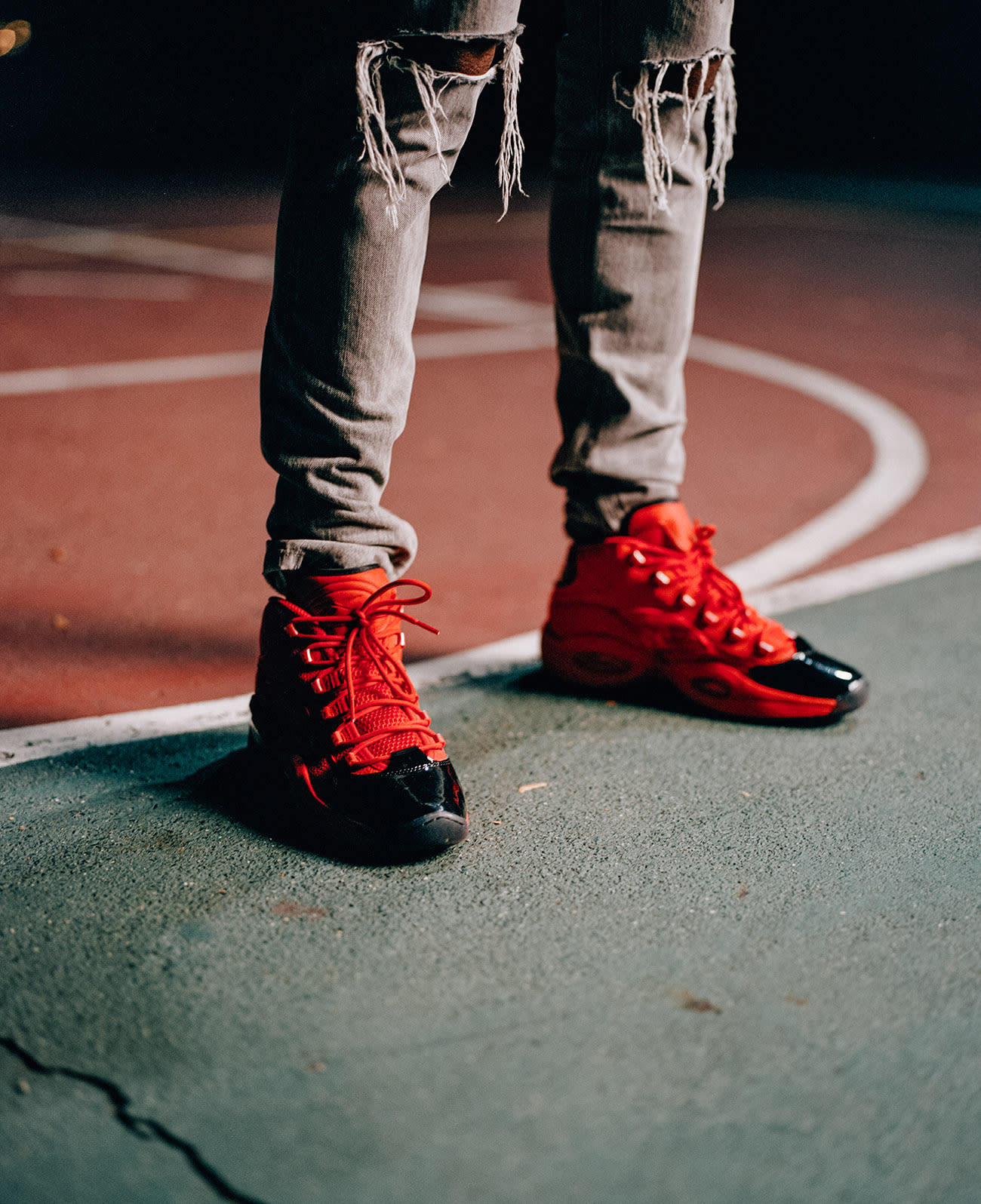 "People work so hard every day at their crafts, at their hustle, at their passion, and that's inspiring to me," he says. "Having passion gives you something to pour your heart into and once you find that it brings out your heart even more"
One on One with Boxing Champ Atif Oberlton
One of the stops on the city tour was with
Atif Oberlton
, who trains at the iconic
James Shuler Boxing Gym
and is currently on the U.S. Boxing. As a fan of the sport Richardson and Oberlton had a lot to discuss, like a shared drive to be the best.
"One of the mantras I see from Philadelphia is do whatever you can to make it and be great," says Richardson.
Oberlton embodies this mindset wholeheartedly.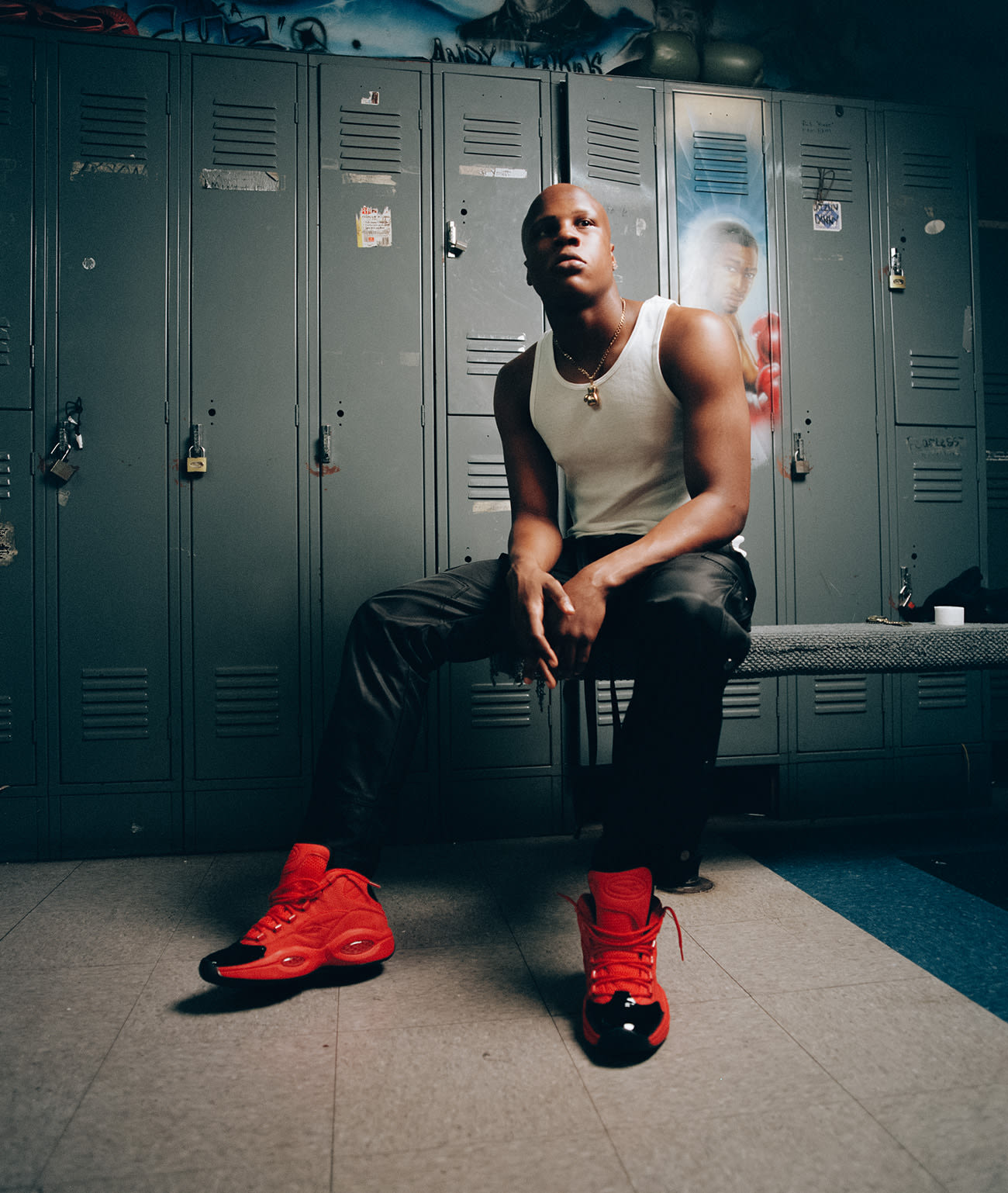 "If you do anything, don't be number two for nobody. So that's what I'm striving for: to be the greatest there ever was," says Oberlton
In addition to Oberlton, the gym itself has also earned a fundamental spot in the community. It was originally created in 1993 to be a safe haven for youth in the neighborhood and has only grown from there. According to their website, "…the James Shuler Memorial Boxing Gym is more than just a gym. Over the years, it has become a positive environment for fighters of all levels and ages to achieve their personal goals through mental and physical fitness, discipline, and intelligence."
Classic Dining at Tony Luke's
There's no better way to get to know a city than to eat your way through it. That's why visiting
Tony Luke's
was a must if Richardson was going to be inducted into Philly culture properly. With a website that boasts that it's "The real taste of South Philly," Tony Luke's is known for its world-renowned cheesesteak.
The original Tony Luke's was opened by the Lucidonio family back in 1992 on Oregon Avenue. It quickly became a staple.
"Food in general is a staple in Philly, but for us, it was always fresh ingredients and large quantities," says Nicholas Lucidonio.
Lucidonio says food is what brings people together.
"Just take a look at Thanksgiving and Christmas. Food gathers everyone for business or pleasure, especially in Philly. We love our food."
Tony Luke's has brought food to the people of Philly for close to thirty years and it's all because it's been run by a local family who knows its customers and understands the importance of small business.
"Tony Luke's has maintained its quality because of a wonderful crew and management that's been family run," says Lucidonio.
Getting to Know the Basketball Community
The
Midrange Morris Basketball League
is a sports-based organization the represents community leadership and key lessons learned in sports from competing in underserved communities. The league is creating positive change within the community and using sports as a tool to combat violence.
Founder, Dawud Morris, says the league really provides empowerment through sports.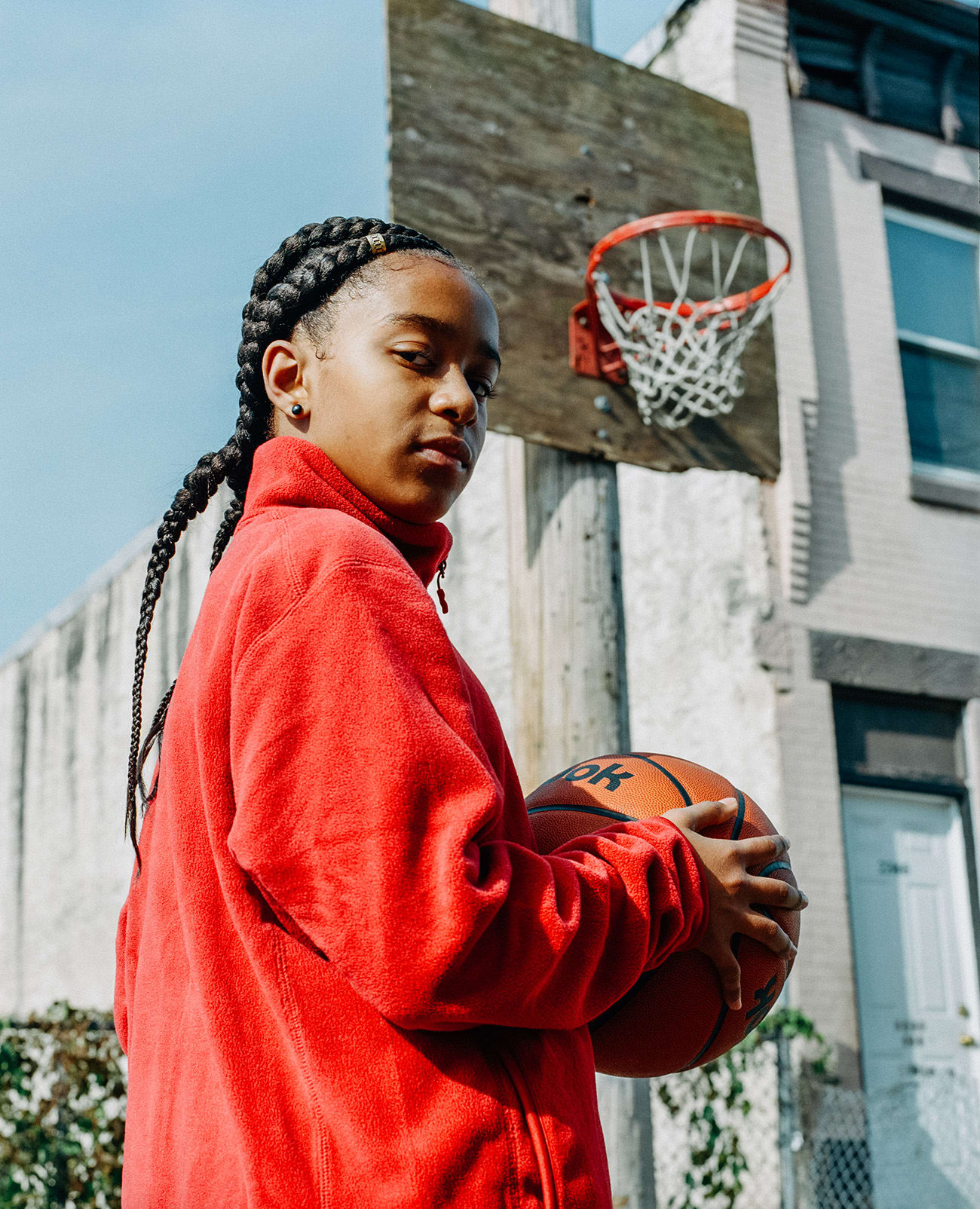 "This league promotes a safe, family friendly environment for residents to feel secure while being outdoors in public spaces in the summertime. With over 200 minimum spectators on average at every event, the atmosphere is filled with love, while demonstrating peace and freedom amongst community members."
For Morris, basketball can teach so many different lessons that can be used throughout life.
"Basketball teaches the importance of having discipline," he says. "Coming from an urban community, single parent household with no father figure, as a man, I now understand how much discipline was needed to carry me throughout life. Basketball taught me how to believe in myself and built my self-confidence, taught me all about hard work, never giving up and what dedication and commitment meant."
Morris says the relationship between basketball and the city of Philadelphia is historic, thanks to all of the legends who have come through the city and made a name for themselves, including Iverson.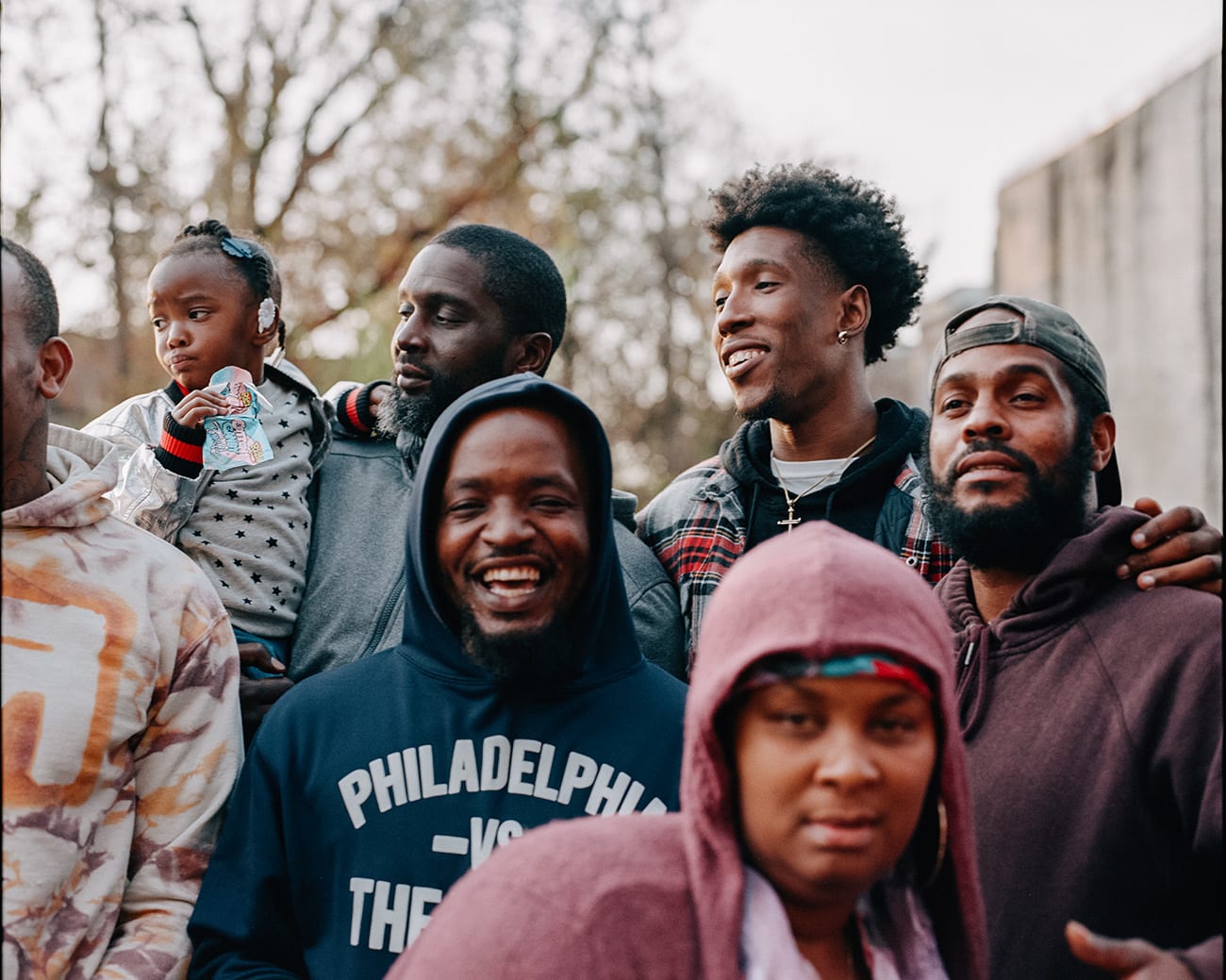 For Richardson visiting these iconic spots in Philly gave him an education on the city. It allowed him to make a deeper connection with the people and the city he's representing and playing for on the court.
"I feel like hype will only get you so far. When you've got heart, you're never going to stop working. You're never going to stop grinding," he says.