How Reebok And CrossFit Changed One Man's Life
Chris Ward is a testament to how fitness has the power to change lives.
In October, the Reebok Customer Service team received a direct message on
Twitter
that would change everything for one Reebok fan. The way it began immediately captured their attention:
"To whom it may concern: My name is Chris Ward, I am 34 years old and I have been grossly over-weight my entire life. That is, until a few months ago..."
In the message, Ward shed some light on the adversity and complications he had faced in the past few years.
"A few years ago, my wife and I were taken for everything we had by a con man who convinced us to uproot our lives and move hundreds of miles from everything we knew to go into business with him. We were left broke and destroyed. After nearly being homeless we were able to get back on our feet a little bit, but still six years later I am paying off the debt and dealing with the depression of the entire situation."
These unforeseen personal and financial obstacles left Chris and his wife mentally and physically struggling stopping them from accomplishing their dreams together.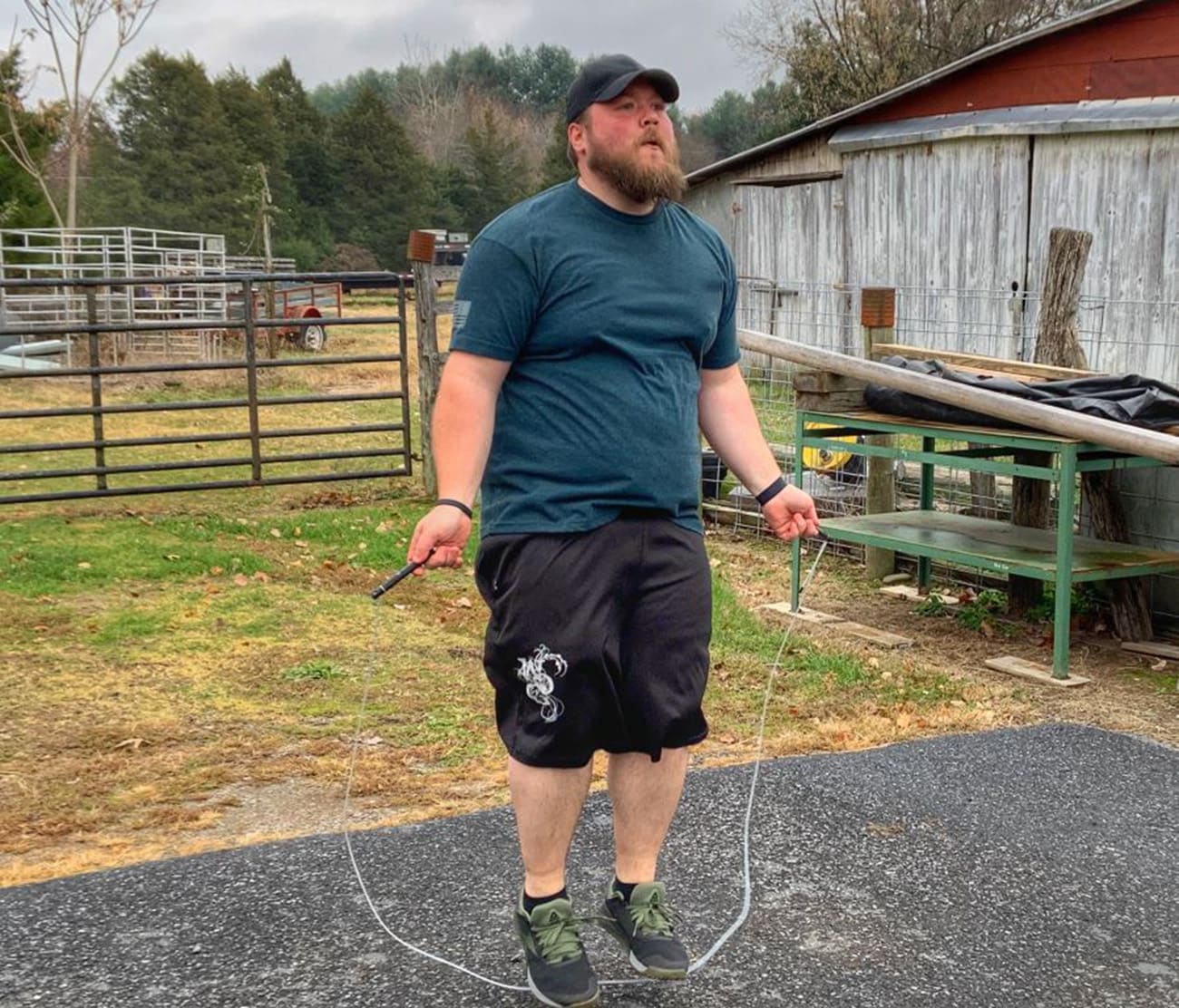 "Two years ago, I went through the fire academy to live out my dream and try to give back to the community, which is what I have always wanted to do. After completing the academy I had to withdraw myself from the department because of my physical state. It was embarrassing and devastating to me to have to do that. My wife and I have also struggled with unexplained infertility for years now. Doctors have no explanation, but it is just not happening for us. We both have pledged to make fitness a priority in our lives to help increase our chances as we desperately want to be parents."
For Ward, the pledge to make fitness a priority started with finding some very inspiring videos online.
"I stumbled upon a video of
Rich Froning
training on YouTube and it sparked something in me. I watched several more and a week or so later I finally got off the couch and decided to take control of my life." At the time, Ward weighed 335 pounds, and had no idea that this spark would create a forest fire of hope, ambition and motivation, lighting the way to a stronger, healthier future.
A few months later and an impressive 30 pounds down, Ward was feeling grateful for the progress he had made. "I have never felt motivation like this before and I have truly changed my life. I felt compelled to reach out to the people I felt were most responsible for this." Knowing Rich was tied to Reebok he reached out.
After reading Ward's entire message, the team at Reebok was moved. Well aware of the life-changing power that fitness holds, they wanted to acknowledge and empower his journey. For Ward, what came next was truly unexpected.
Here is his rundown: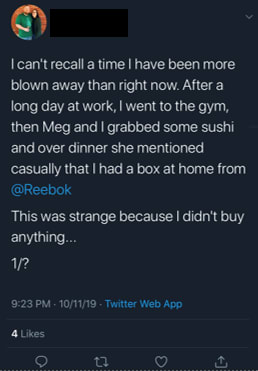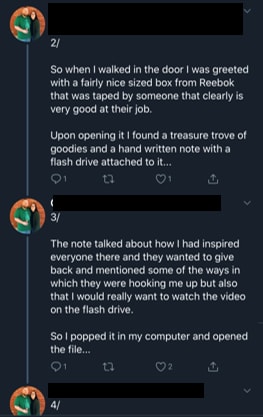 (Spoiler alert: This is when things get really amazing.)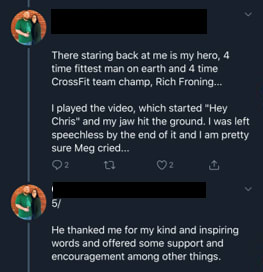 On top of the gear and the video, Ward also was gifted six months of free virtual programming at Froning's gym, CrossFit Mayhem. "It was the least we could do for such an awesome guy," says Cristian Cabrera on Reebok's Customer Service team.
Hearing back from the brand that inspired his journey only made Ward more excited to keep going.
"Getting a response from Reebok was incredibly cool," says Ward. "It made me feel like I was really doing something. I was just happy to hear back, but to receive that package so filled with support from Rich humbled me beyond explanation."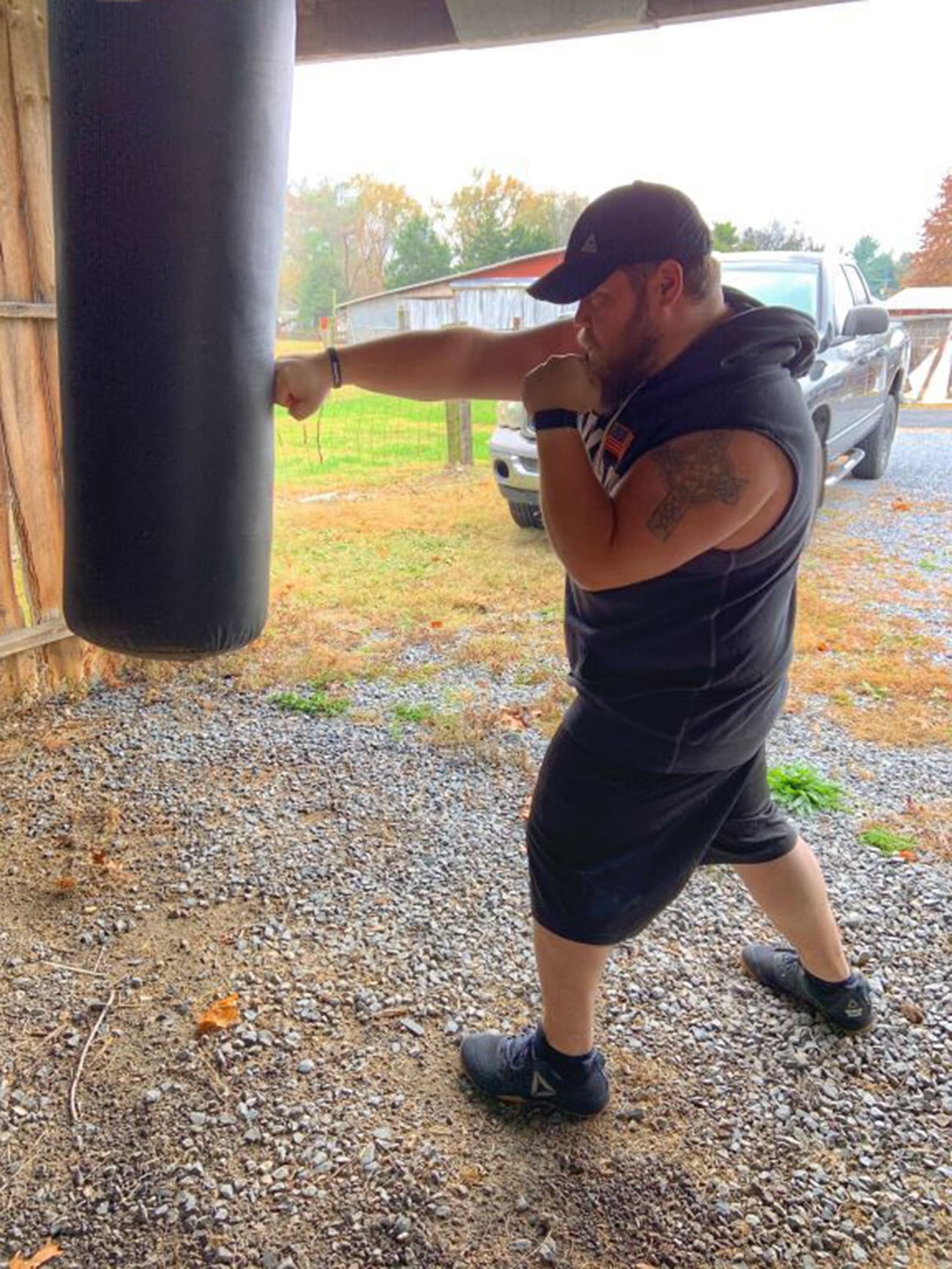 Ward has been making good use of the gear and the programming, and with Rich's words of wisdom always in the back of his mind, he has continued to make fitness a part of his lifestyle.
"The highlight of my day is coming home and throwing down on the CrossFit Mayhem WOD from the programming that was included. It has given me the opportunity to experience an awesome CrossFit type workout even without having access to the weights and equipment."
And he's not stopping any time soon.
"I am 43 pounds down, and I just got the lift I need for the next 43 and beyond."
Through the power of fitness, Ward has taken his life back and has big plans for his future. He hopes to drop a total of 150 pounds, all while vlogging his incredible fitness journey. After being unable to join the fire academy because of his weight, Ward's dream since he was a young boy of rejoining the fire academy is now a reality. He also plans to write a book about his story and start a family with his wife, Meg.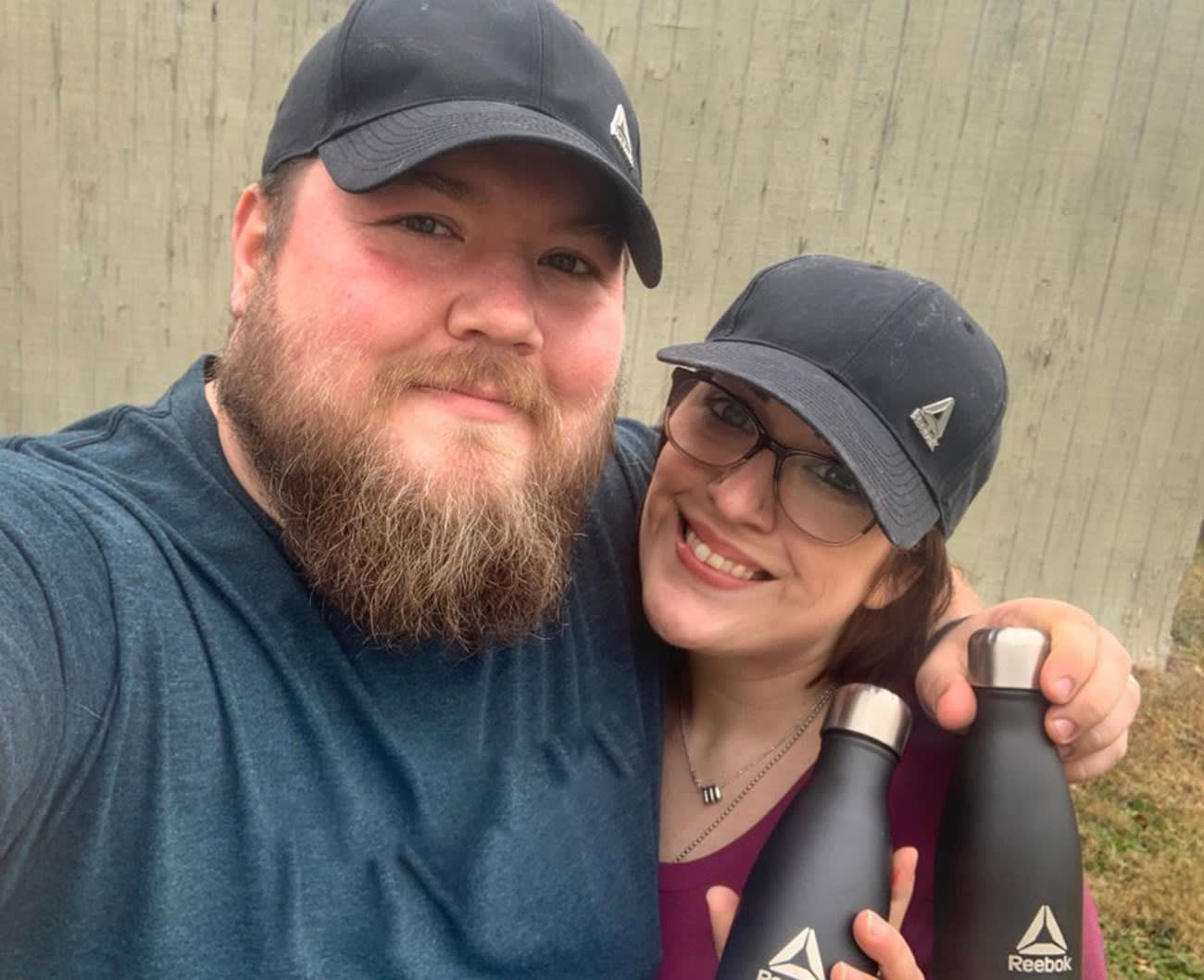 "Life has knocked us down time and again, I have always had the ability to get back up," Ward says. "I have been pushed to the breaking point so many times, but I have the most supportive wife in the world, an incredibly supportive family and group of friends, and my faith which will never let me give up. I couldn't do anything on my own and I am eternally grateful for all of the support and help."
As of December 2019 Ward is now down 57 pounds and with Reebok and Rich in his corner, there is no doubt that he will achieve all his goals and more.
"If I can do it, anyone can. I have abused myself my whole life. I have been inactive and grossly overweight forever. I am not getting any younger and for a while I accepted that I wouldn't be able to turn it around in any meaningful way. I was wrong and I want to be an example for anyone that thinks the same thing."