Distortedd Bares Her Soul Through Her Art
The artist and illustrator shares how she's made it as a woman in a male-dominated space.
Illustrator and artist Anhia Santana puts her heart and soul into her work. Anhia - better known as
Distortedd
to the art world and her 100,000+ followers on Instagram - brings her passion to life through a creative flood of colorful sketches and twisted versions of old-school cartoons.
Through bright colors and her unique perspective on people and places you thought you knew,
Distortedd
captures a different version of a familiar world. A signature feature of her work is a set of eyes, which she often warps or turns into something else entirely. Her art is dynamic, outlandish, and in-your-face, which is exactly how she likes it.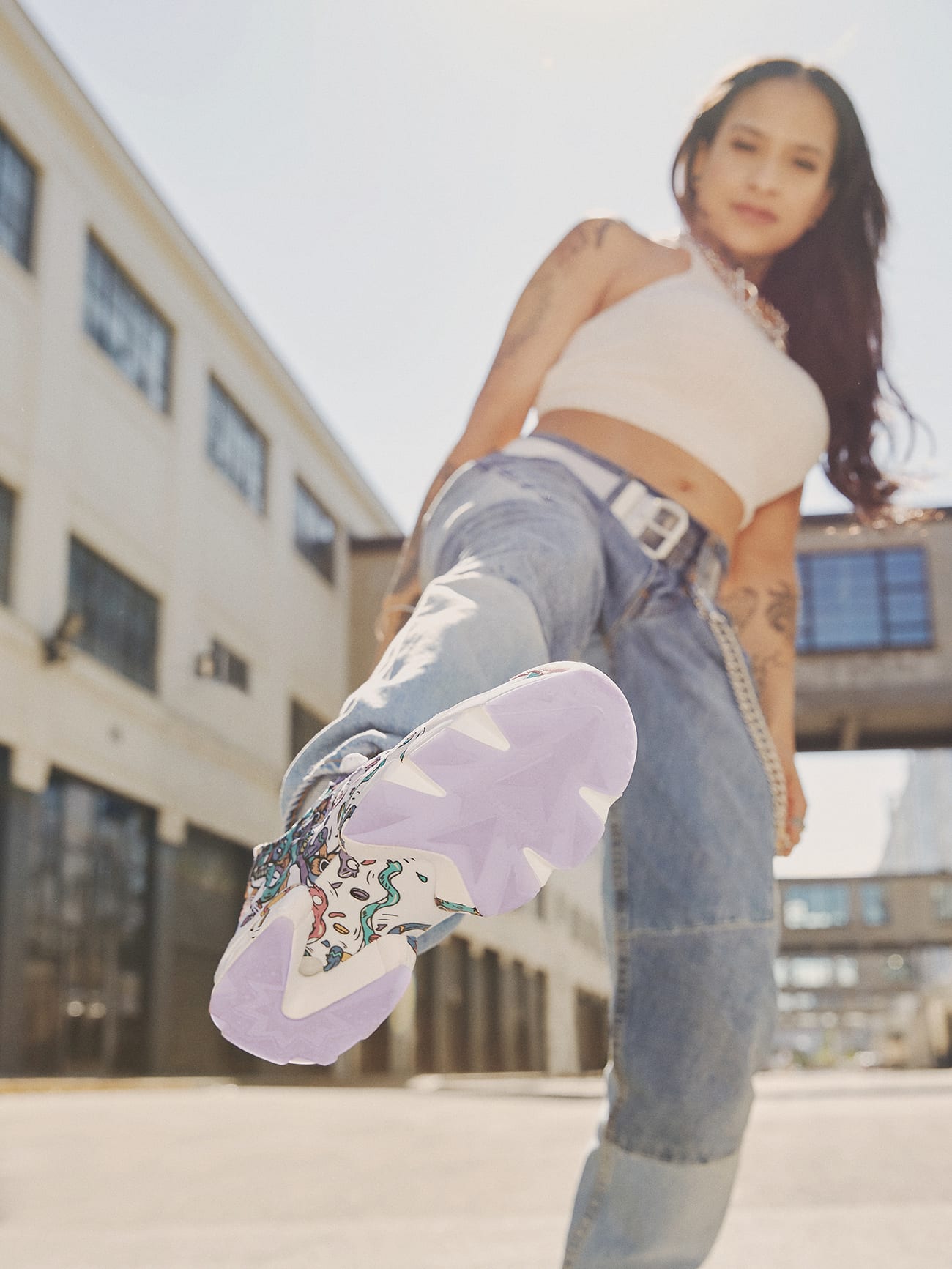 "Artists see things differently. My art represents how my mind works," she says. By giving people a piece of herself, Distortedd feels she is able to form a bond with them. "I resonate with people just by being myself," she says. "Being strong has opened doors for me."
That strength and perseverance has allowed her career to grow and thrive over the last few years. From city tours to her latest collaboration with Reebok's "
It's A Man's World
" campaign, her options are limitless—and only gaining momentum.
The "
It's A Man's World
" campaign features the stories of five fearless, unique women who are defying convention and making their mark in the often male-dominated sneaker, art, and music industries. In addition to Distortedd, the campaign also features Director of Marketing and Creative Strategist at Crush & Lovely, Jazerai Allen-Lord; writer, record producer Wondagurl; activist and cultural curator Kimberly Drew; and owner of the sneaker blog Girl on Kicks, Sanne Poeze.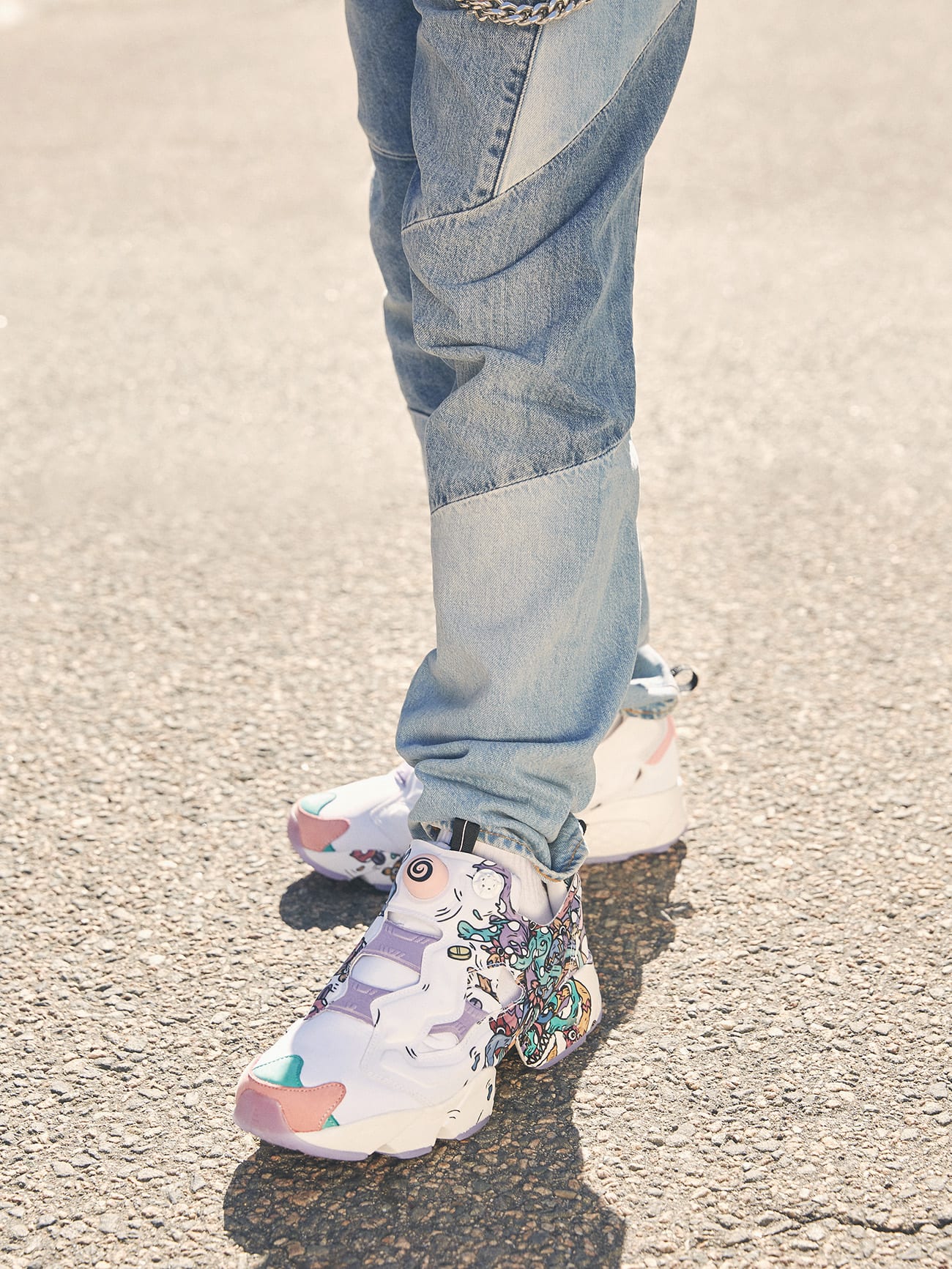 "I'm so excited to be part of this project. Animation, painting, and graphic art are really male-dominated. I really have to fight for people to look at what I create," she says.
As part of the collection, Reebok is releasing four classic sneakers—the
Classic Leather
,
Club C
,
Workout
and
Freestyle Hi
—alongside two shirts with "It's A Man's World" emblazoned on them. Additionally, each of the five women collaborated with Reebok designers to create a sneaker that represents their own journeys. The collection will include monthly drops comprised of the
Club C
,
Aztrek '96
,
Freestyle Hi
,
Instapump Fury
and DMX Daytona silhouettes featuring designs that represent each of the women's unique personalities and passions.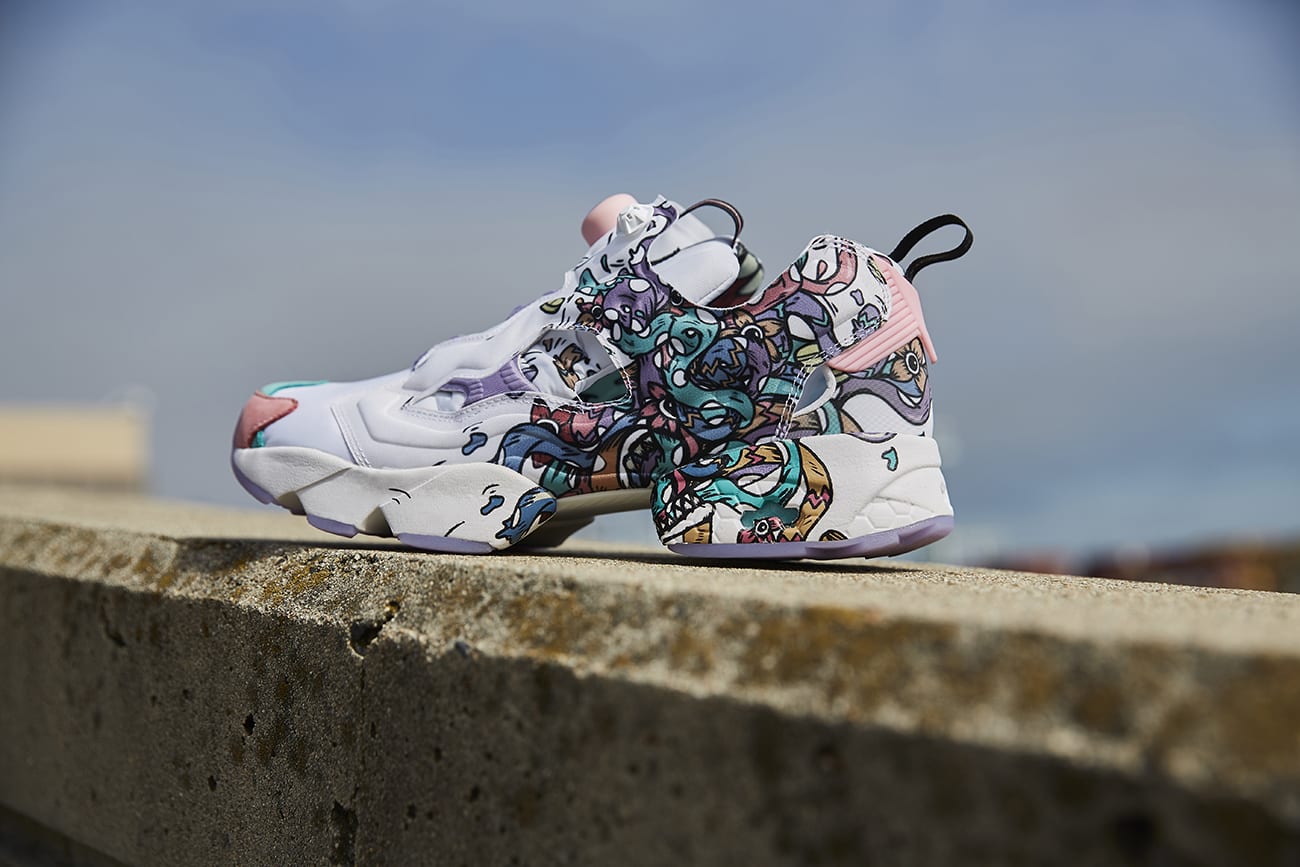 Distortedd's shoe, an iconic Instapump Fury, features a lot of the tentacles, eyeballs, and pastel colors that can typically be seen in her artwork. The idea behind the design is almost psychedelic in nature, and the different compartments and unique silhouette of the Instapump Fury offered a blank canvas for Distortedd to showcase her work. "As a sneakerhead, I've always wanted to design a shoe. I really wanted to show the hard work and the blood, sweat, and tears that I put into my art and to get to where I am now," she says.
Distortedd continues to push forward and allows her passion to speak for itself through her designs. She's gained the respect of those in the industry based on her talent and drive. As she opens doors for other women in the field, she also plans to crush every obstacle that comes her way on her own path to success.
"My work ethic is just to keep making art, keep doing stuff and the doors will just break down."