How To Nail This Season's Print Trend
From abstract swirls to graphic patterns, athletic apparel is awash with vibrant motifs right now. Discover all the ways to bring a little attitude to your gym attire.
Looking to amp up your gym style for the season ahead? From the runway to the street, bold prints are playing a major role on hoodies, pants, and more. Big names like like Pyer Moss and Gigi Hadid are in on the action, creating exciting looks for workout and play. There's no better time than now to step out of your sartorial comfort zone (there's nothing wrong with basic black, but how about a little color?) and power up on print pieces. Beyond the cool factor, prints are a super-easy way to give your closet of neutrals an instant refresh without too much work.
Of course, we've all witnessed people for whom prints have gone wrong in the form of too much, too many and too loud. That won't be you, thanks to these rules.
Twinning
Athleisure's answer to sweater sets, matching gym ensembles are on point this season thanks to celebs like Hailey Bieber and Bella Hadid photographed wearing coordinated sporty ensembles. Whether it's track pants paired with a colorblocked jacket or matching camo shorts and a bra , this is high-impact styling with minimal effort required. It's also an easy introduction to prints for anyone who has spent her life in solids: It's hard to eff up a look when the only requirement is choosing two pieces that have the same pattern.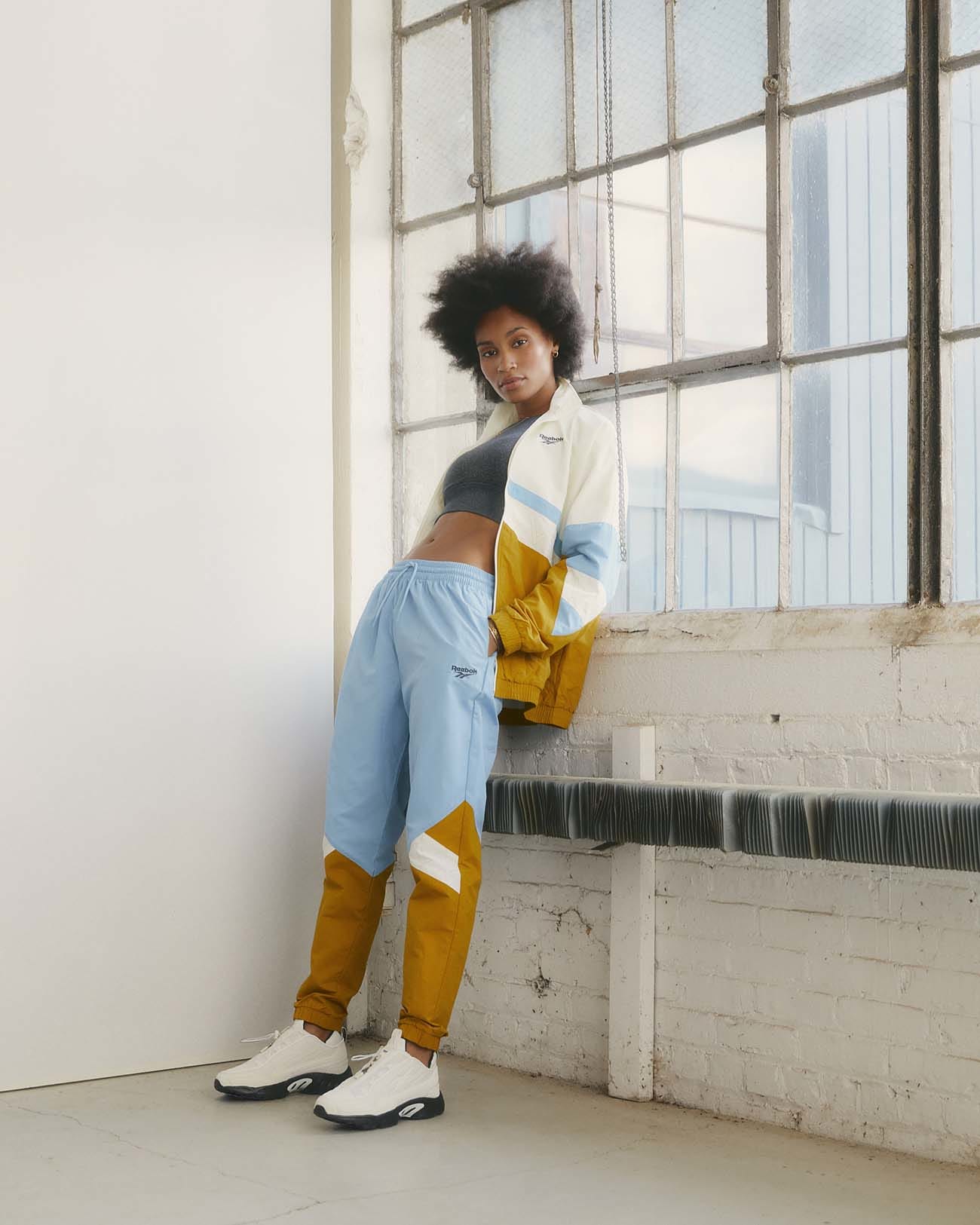 Mix and Match
To integrate colorful motifs with the rest of your wardrobe, take one print piece and mix it with other items that either complement or connect to a color within the print. (To keep colors from clashing, match the shade of the solid piece as closely as possible to one of the hues in the printed piece.) Some winning combos: Rock a blue abstract-print braor tank with abeigetrack jacketor try camo patterned tights under an oversized army green sweatshirt. Extra credit for coordinating the look with vibrantly patternedsneaks, too.
Go Monochrome
Prints don 't always have to come in megawatt hues. For a more minimalistic approach, look for variations that are in the same color family: burgundy on lighter pink, for instance, orgrey and palegrey designs. Subtle is powerful, too. Mix and match textures for added interest and don't forgetclassic white sneakersto complete the look.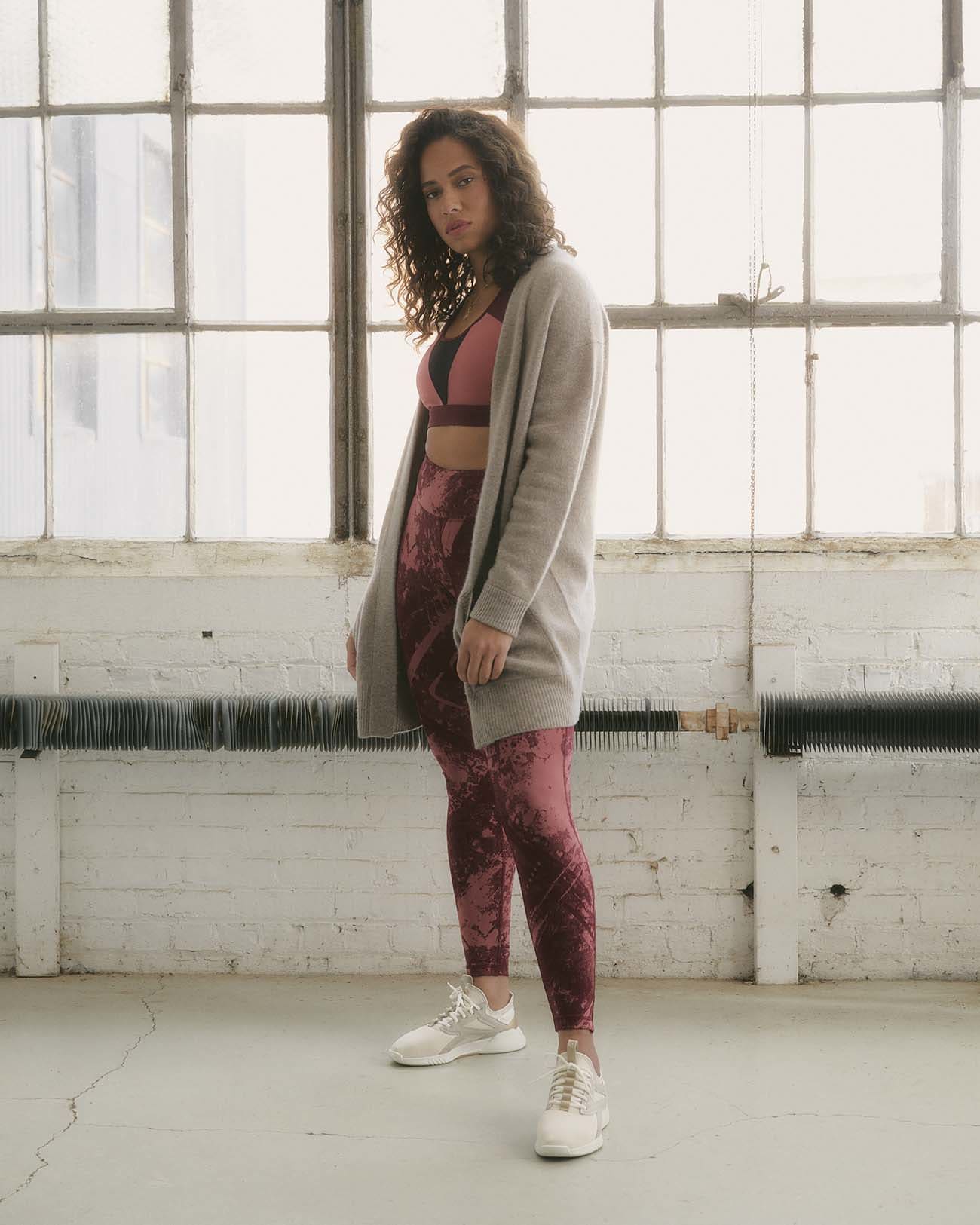 Lean Into Accessories
Even the most basic of outfits can be totally transformed with a few key accessories, and it's an ideal way to work the season's freshest prints into a gym wardrobe. Pair patterned socks and sneakers with black leggings and a white top, or add a graphic scarf or headband to your ensemble.
Clash It
Forget that outdated fashion rule of "don't mix your prints." Designers, influencers and celebs are leading the charge with mismatched looks. The difference between capturing a hot trend and looking like a hot mess? You've got to be selective in putting this look together. If you're pairing dots on top with stripes on the bottom, now is not the time to also be working an orange palette against a pink one. Choose your focus—whether it's contrasting patterns, clashing colors, or opposite textures. Just please, not all at once.
Remember, it's totally OK to take some risks with prints. Check out the selection of new arrivals to find the pieces that speak to you. Be bold, be adventurous and most of all, have fun.
Related Links:
This Is The Next Generation Of Fashion And Footwear
How To Style Your White Sneakers For Fall
Related Products:
Reebok DMX Series 2K Zip Shoes
CrossFit Knit Waistband Shorts
Studio Lux Bold High-Rise Tights
CrossFit Unisex Engineered Crew Sock