What's The Difference Between Running And Cross-Training Shoes?
It doesn't matter if you're training for a marathon or prefer HIIT training, you need the right shoe for your workout.
If you're someone who loves fitness—or someone who knows how important it is to stay in shape, even if you don't love it—it's safe to say that your workout schedule is dynamic. From 5am bootcamp classes where you leave it all on the treadmill to an after-work HIIT class, or a Saturday morning hot yoga session or a midday CrossFit WOD, you're always mixing it up. That's the nature of being a well-rounded athlete. Sometimes you lace up your running shoes to sweat out five miles, and other times you want to lift heavy and feel powerful. It's a balance.
Because you're versatile, you need
running shoes
and
cross-training shoes
that can go with you pretty much anywhere you go. But here's the thing: oftentimes, people think that one pair of workout sneakers in their closets can seamlessly go from training for a marathon to lifting weights in bootcamp. Of course, one pair of running shoes or training shoes is better than none, but the idea that you should wear one pair to any type of exercise you're doing couldn't be further from the truth. Think about it. The needs of a running shoe are usually all about how you feel on a run. You want a lightweight shoe that supports your ankles and knees, and feels soft and springy as you pass through the miles. And when you're in a HIIT workout or CrossFit workout, you want cross-training shoes that will keep you connected to the ground as you do anything below parallel like squats.
Read on for the five biggest differences between running shoes and cross-training shoes, and shop some of the best Reebok options.
The Weight
When building running shoes, the biggest goal is to make them as technically advanced as possible, without compromising their lightness. Because when it comes to your splits and PRs, you can't afford a few ounces holding you back. Cross-training shoes, on the other hand, don't have the same goals. By nature, people are wearing them as a piece of equipment, so they can be slightly heavier without the wearer noticing or caring.
The Sole
The biggest draw to a running shoe is all of the foamy, supportive technology that goes into the sole. Usually you'll find it thick and responsive so that you can get that springy feeling that helps you feel energized throughout your run. As a contrast, cross-training shoes have soles that are as thin as possible, while still being able to hold you in place while you squat with a heavy weight. That sensation of being grounded into the floor and supported as you jump from side to side is essential for cross-training, but the cushioning is paramount for running shoes. While you can run for miles in your running shoes, a cross-training shoe is really only runnable up to a mile before you might need more support.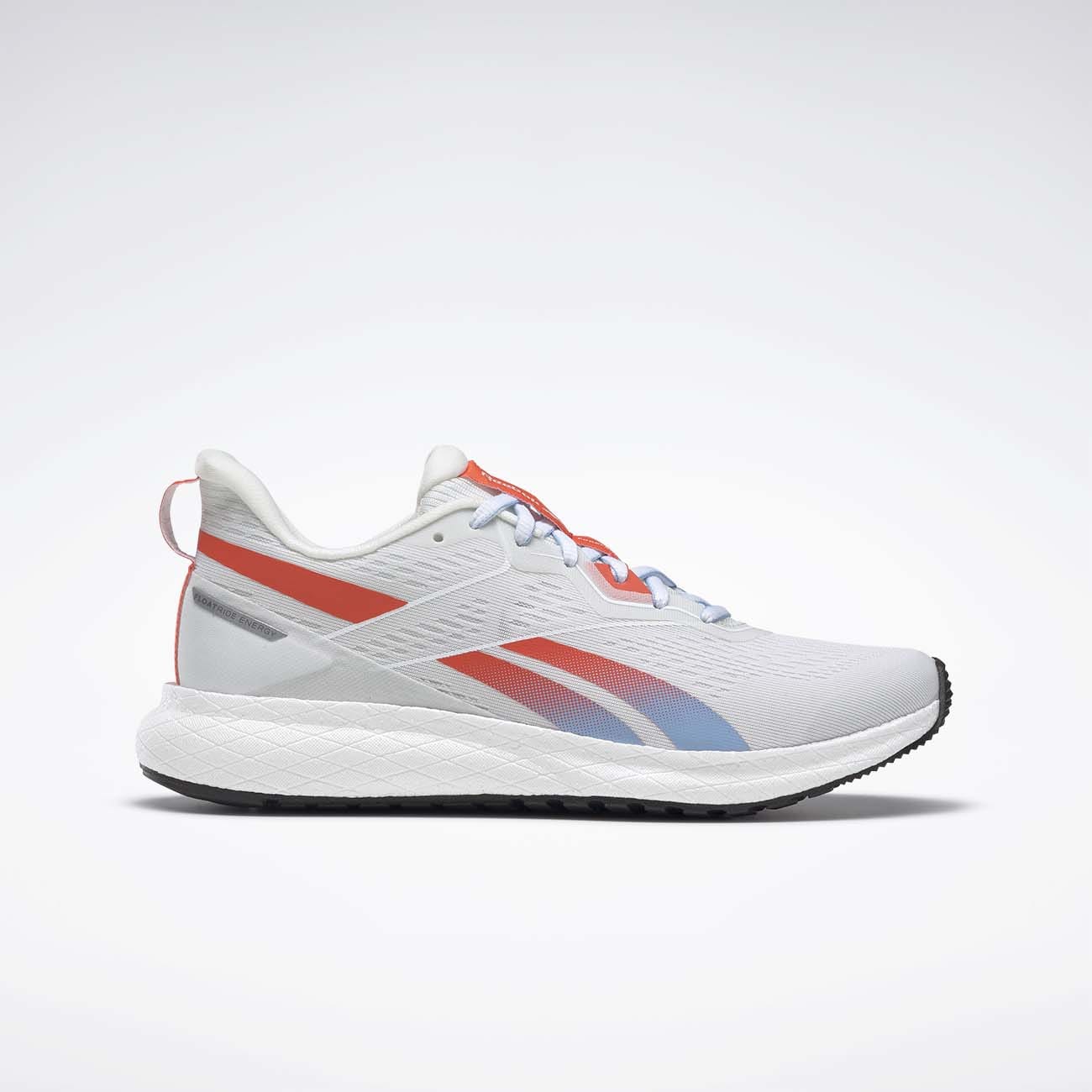 The Flexibility
A running shoe should support your foot and bend as your heel strikes the ground. That's why you'll often see them with more cushioning on the back half than the front half. Cross-training shoes are typically much less flexible, because their job is to keep the foot strong and stable within the shoe.
The All-Day Wearability
Sure, you can wear your cross-training shoes to and from the gym, and even stop for a few errands along the way. But overwhelmingly, cross-training shoes are designed to perform, not for overall comfort. If you want to wear your sneakers all day long, or for a long walk or hike, your running shoes are a better option. They're designed with all that foam and cushion support to make sure that you can stay on your feet for miles and miles without noticing.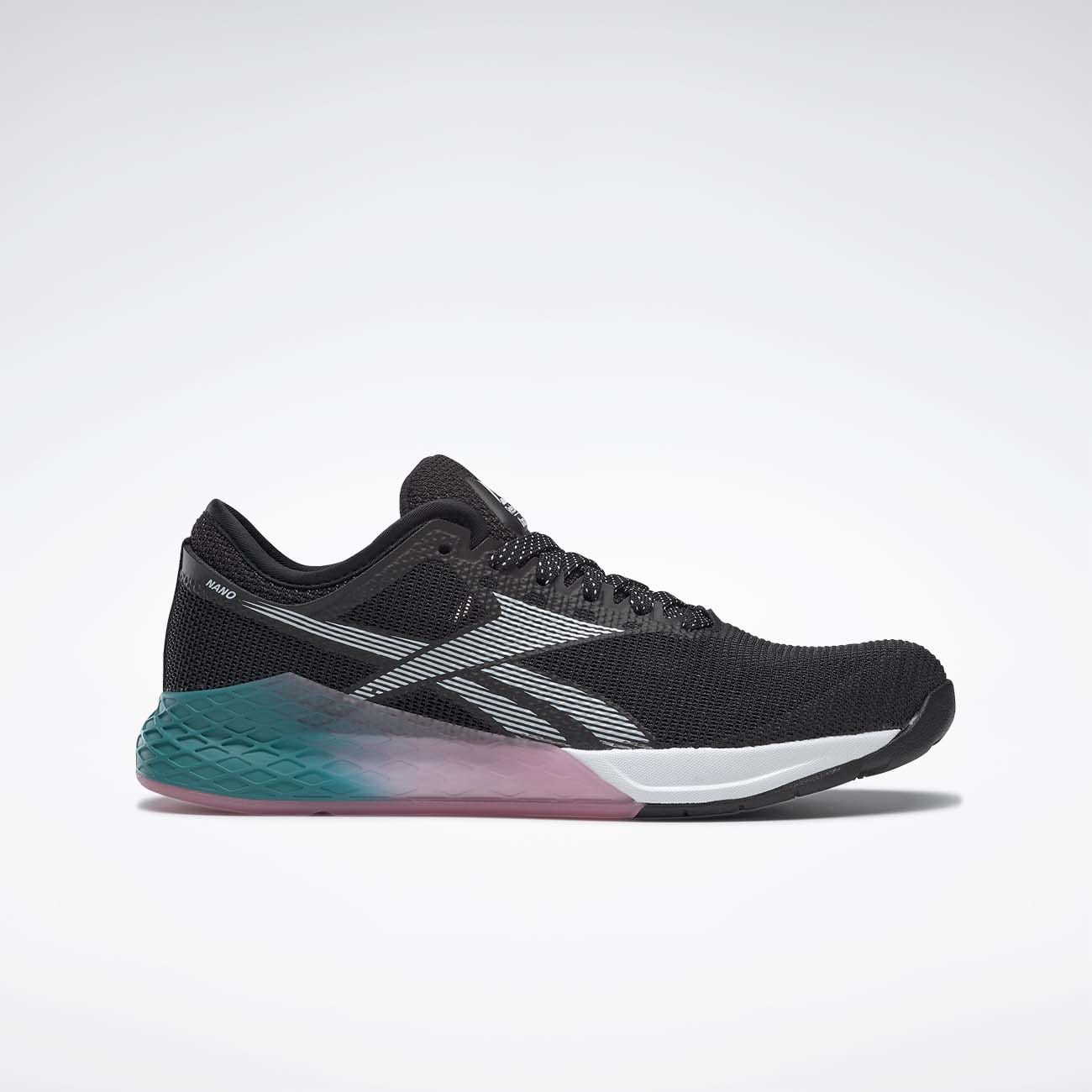 The Wear and Tear
The spot you have to monitor for signs of wear in your running shoes is always the tread. As you spend days pounding miles and miles on them, over time all of the groove and texture wears away into smoothness. Other than that, aside from some rain or puddle jumping, the rest of the shoe is unlikely to age particularly fast. A cross-training shoe, on the other hand, can rub the floor when you're doing burpees, sit-ups, and more, so they take much more of a beating all along the sides and the toe. That's why they're usually more durable around the outside.
No matter whether you're doing more running or cross-training, the best way you can prepare is by having the right shoe in your closet. That's easy with the Floatride Energy and the Nano 9. The Floatride features a lightweight and breathable mesh upper, and Floatride Energy Foam for a lightweight, responsive feel. The Nano 9 is designed with Flexweave technology in the upper so you feel strong and supported, and bootie construction for performance comfort.