Celebrating All Types of Love
Reebok's Pride collection and campaign serves as a love letter to the LGBTQ+ community.
Have you ever written a love letter? A real, raw and honest expression of how you feel about someone can be a very powerful thing to put out in the world. But there is a unique beauty in capturing your feelings and sharing them with someone who means so much to you.
In honor of Pride Month this June, Reebok wrote a love letter in the form of an entire collection and campaign dedicated to LGBTQ+ friends, family and community. The collection entitled, "
All Types of Love
", is a physical representation of all the ways to love and be loved and the need for human connection. The supporting campaign, "Proud Notes" provides a platform for authentic, passionate individuals to share their unique stories and journeys as they are celebrated through notes written by loved ones. The hope is that this collection and campaign continues to raise awareness of the daily injustices and inequalities that this community still faces with product that is built for everyone.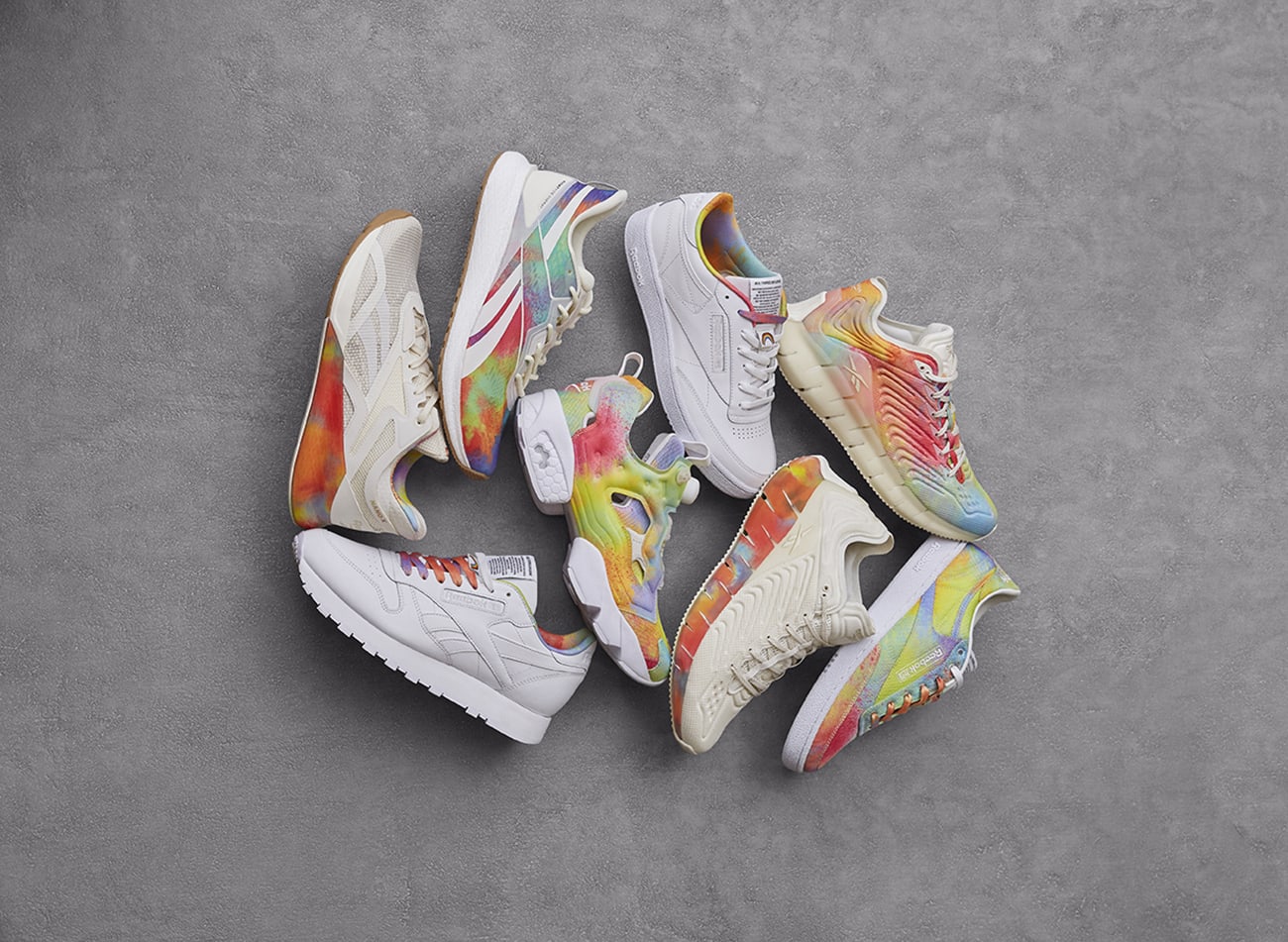 But in order to create this love letter of a collection and campaign, there had to be strong voices from the community involved and represented throughout. Before designs for the "All Types Of Love" collection were even put forward, there was a brainstorm held with Reebok's LGBTQ+ Employee Resource Group (ERG), Colorful Soles, to gain input into the story and designs. Colorful Soles co-chair Ken Hanson says the brainstorming session that took place was a great way to encourage members to speak freely and open up creatively to help bring the collection to life in the most authentic way possible.
"We had the whiteboard session with the whole ERG on what they wanted to see from a Pride collection. I was not sure how I could contribute, being an ally and someone who does not work in product at all, but it was so refreshing to see that the product team was giving the group a voice on how they wanted Reebok to represent and highlight the LGBTQ+ community."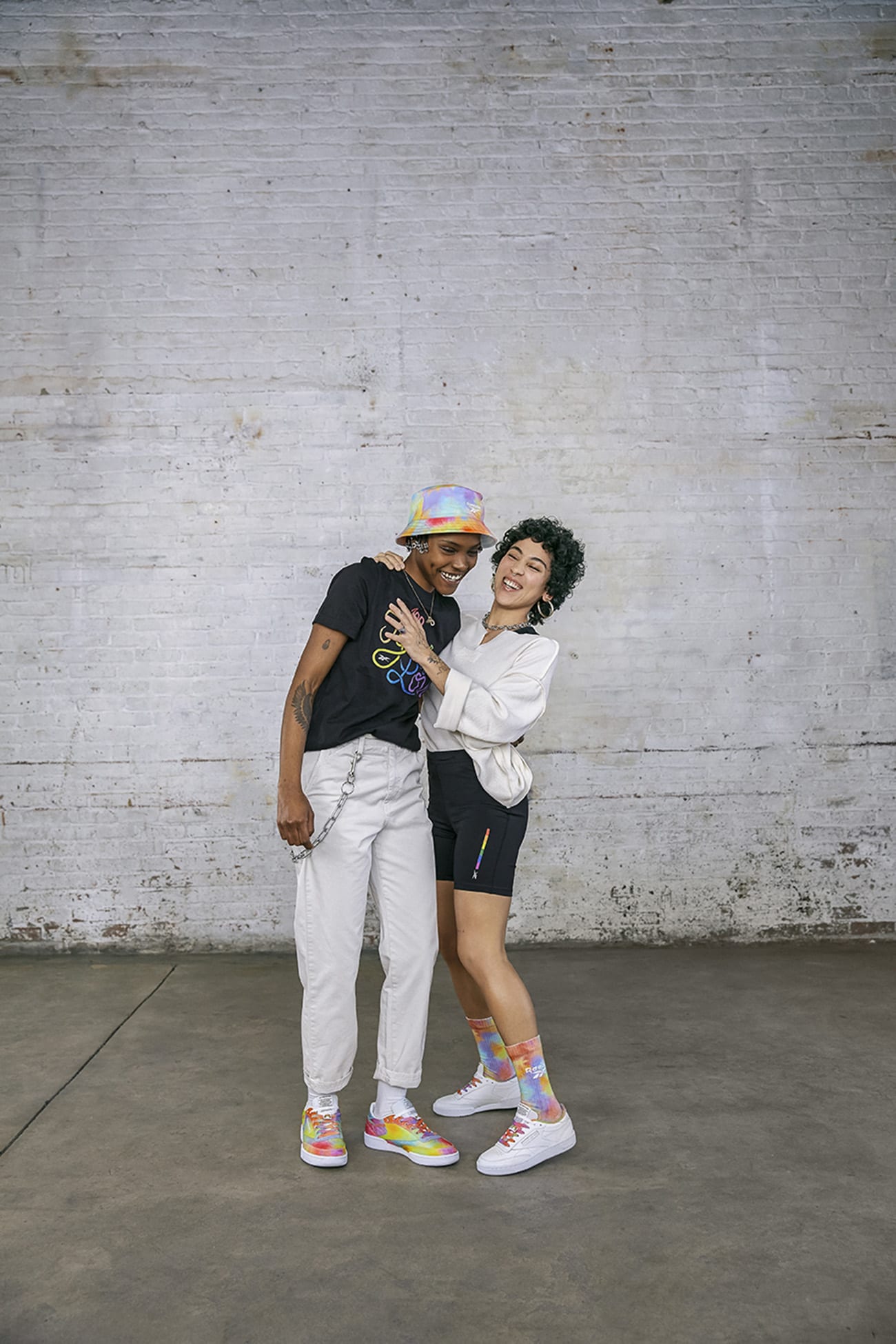 Everyone's story is unique, and everyone's journey is different, so it was important that this collection supported and celebrated that. The collection enables everyone to express their style of Pride however they/he/she sees fit. It celebrates the many personalities, ways to love, and journeys that members of the LGBTQ+ community have traveled in life.
While celebrations during the month of June may be dedicated to celebrating the LGBTQ+ community, the March for Equality happens daily. From the Stonewall Riots 51 years ago that sparked movement for change to now, advocacy and representation are just as important today. With that in mind, Reebok featured activists and influencers in the LGBTQ+ community; real people who are fighting for equality every day in the "Proud Notes" campaign.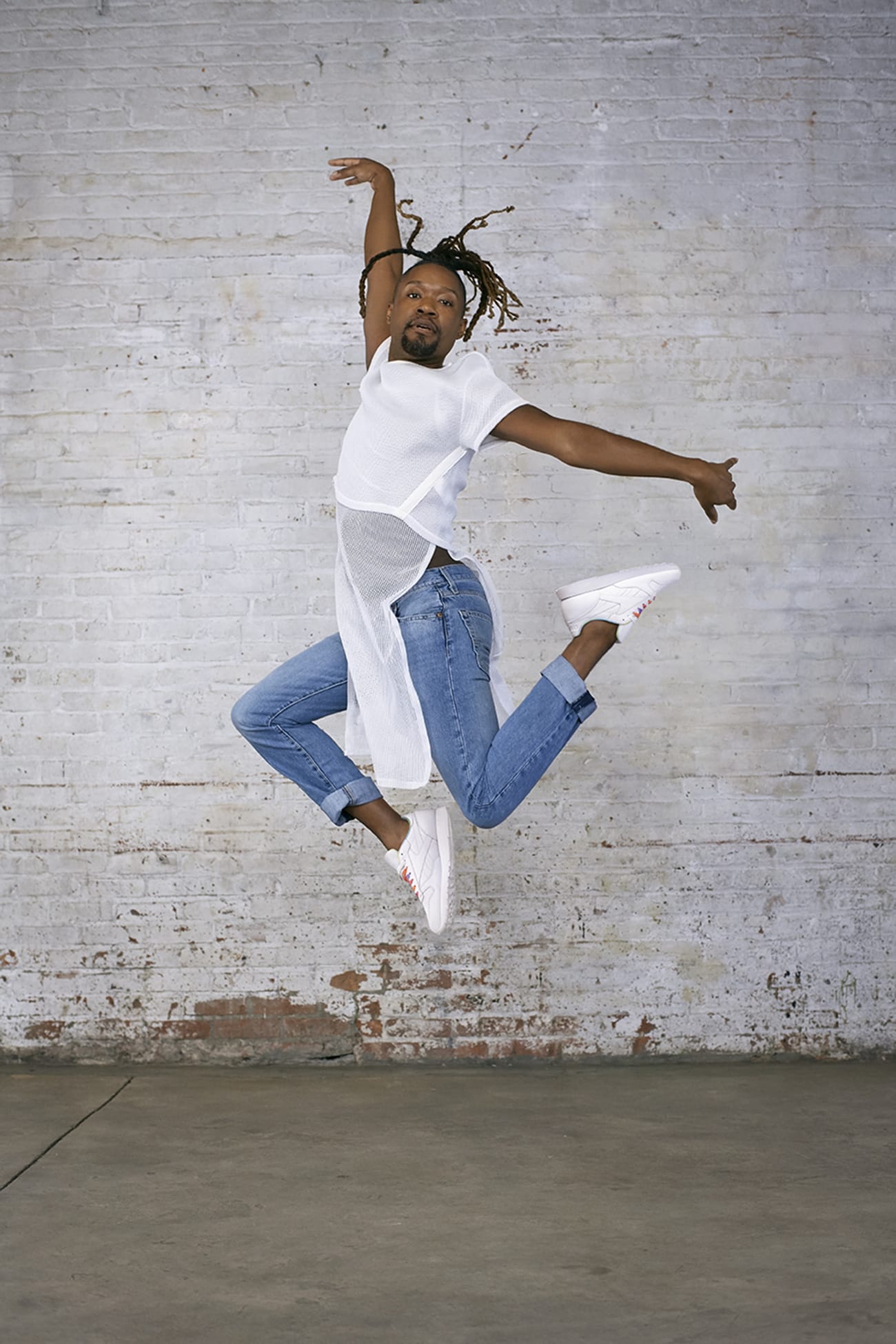 The campaign includes five activists: Twiggy, a choreographer, Wazina, an educator, Dylan, an artist, Nali, a dancer, and June, a model. While wearing Reebok's collection made specifically to celebrate exactly who they are, they each shared their passions and unique stories.
Twiggy says that her advocacy work, helping LGBTQ+ youth facing homelessness and as program director for
True Colors United
, is centered around her personal experiences and drawing on what she knows allows her to help others. "I do a ton of different sorts of advocacy work. For me, being queer, being non-binary, being black, being from the south, having experienced homelessness in many forms, centers me and situates me in the right position to lead the work that I lead," she says.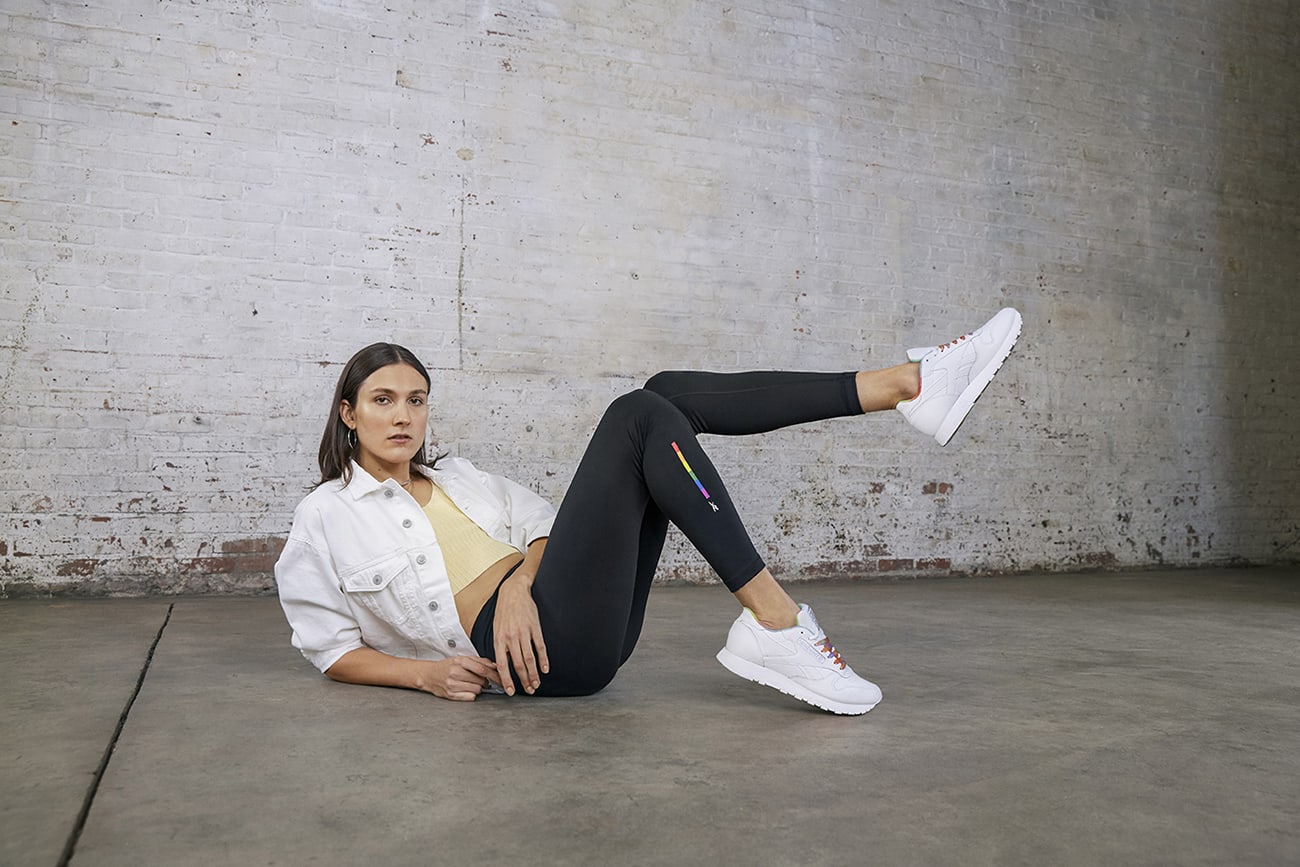 For trans-health advocate and model June, supporting her community and speaking up was always essential and something she feels personally passionate about. "For me fighting for my trans-siblings was never really an option and more of a necessity than anything else. We have been screaming what we need for years," she says.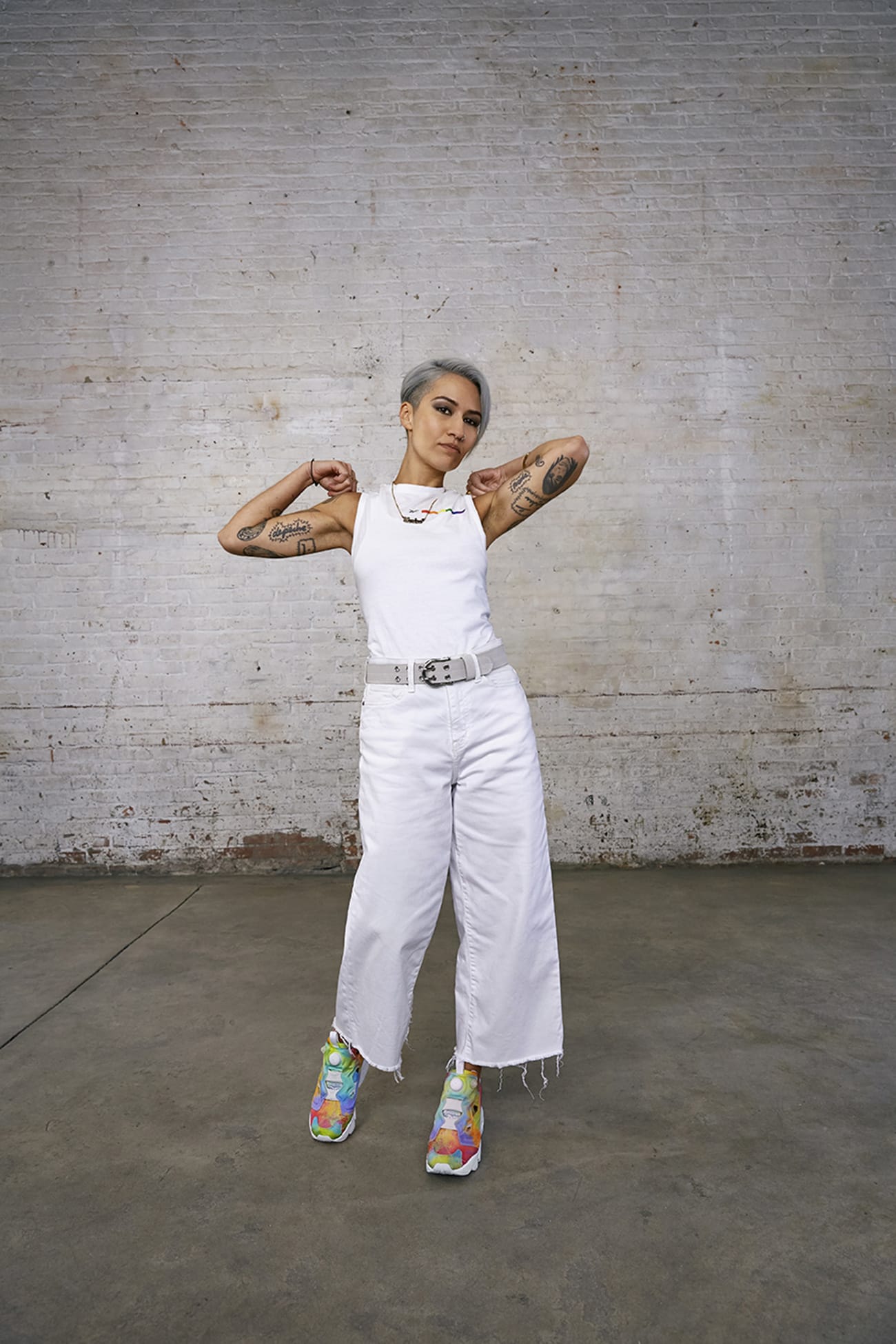 Sexuality educator and co-creator and co-performer for '
Coming Out Muslim: Radical Acts of Love
,' Wazina, says in her line of work it's about showing others that being exactly who you are is enough and to never doubt that. "I think one thing that I'm really proud of and I hope the impact that I'm making, is that people know there is no wrong way to be queer. There's no wrong way to be a person of faith if you are, it's ok to not be of faith. There's nothing wrong with you," she says.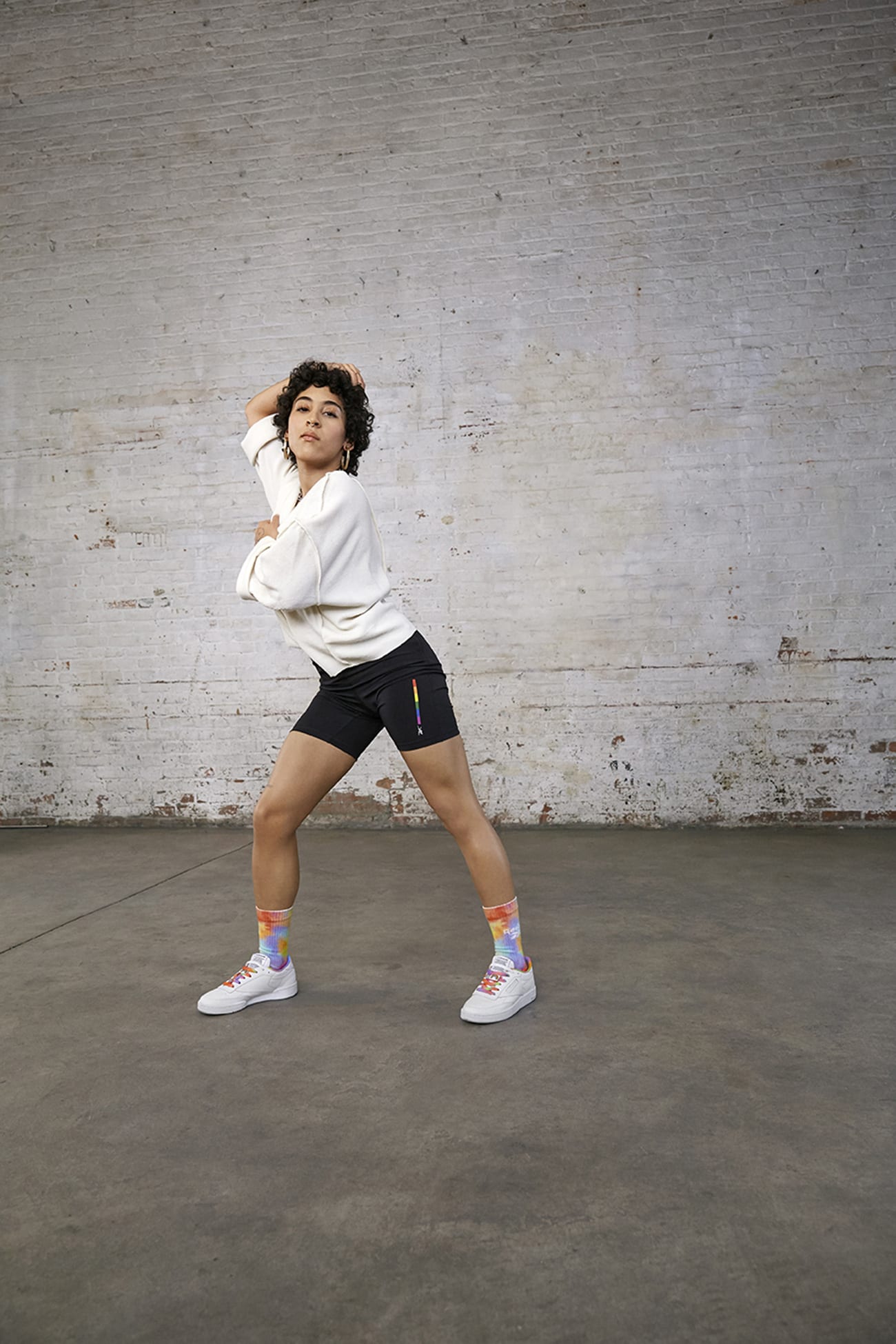 From advocacy in education and health, to the arts, the work never stops. Nali is a performance artist and dance teacher who also believes there is no one right way to be and imparts that on their students daily. "I teach people how to dance without it being so necessarily linked to perfectionism and looking a certain way. I really teach with more of a thoughtfulness approach," they said.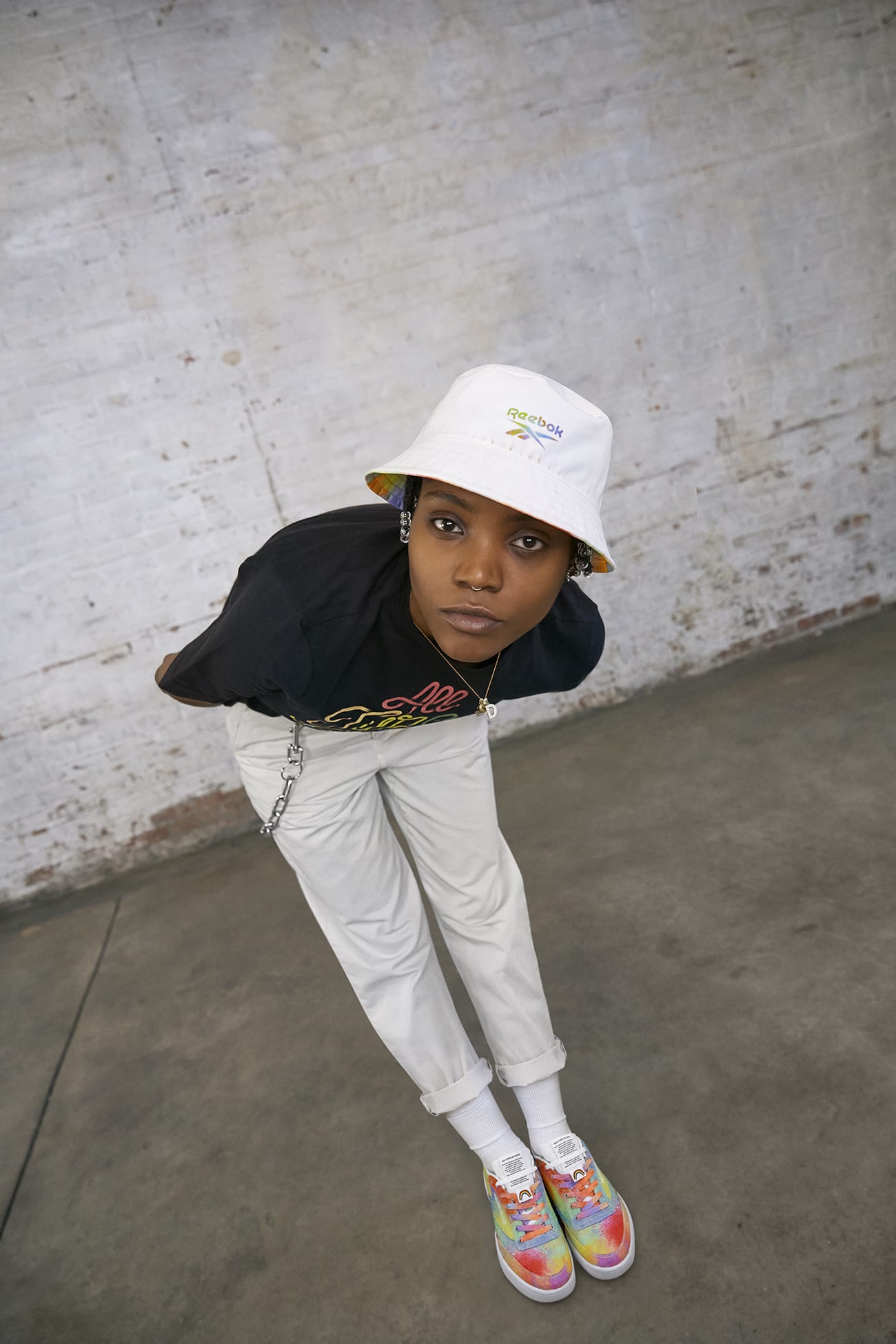 As a painter and model for
newpandemics
, an LGBTQ+ modeling agency, Dylan says they are particularly proud that they can represent their community so that others know what is possible. "I'm most proud of the fact that I can be a representation for a lot of people because it really shows how far I've come not only as a person, but how far the world has come to accept something just as natural as I am," they said.
Reebok has always celebrated inclusivity, continually pushing boundaries and redefining norms. That's why this season, to support this ambition and campaign, Reebok is donating $75K to the It Gets Better Project, a global LGBTQ+ outreach program that uplifts, empowers, and connects LGBTQ+ youth around the world. The initiative exists to inspire people to share their stories and remind the next generation of LGBTQ+ youth that hope is out there, and it will get better.
Carlos Escobar, Reebok's lead designer on the project, says creating this collection was so much more than a passion project. "As a designer and a creative person, I always resort to my personal experiences for inspiration, and 'All Types of Love' for me really is a story that celebrates the human experience in all its complexity," he says.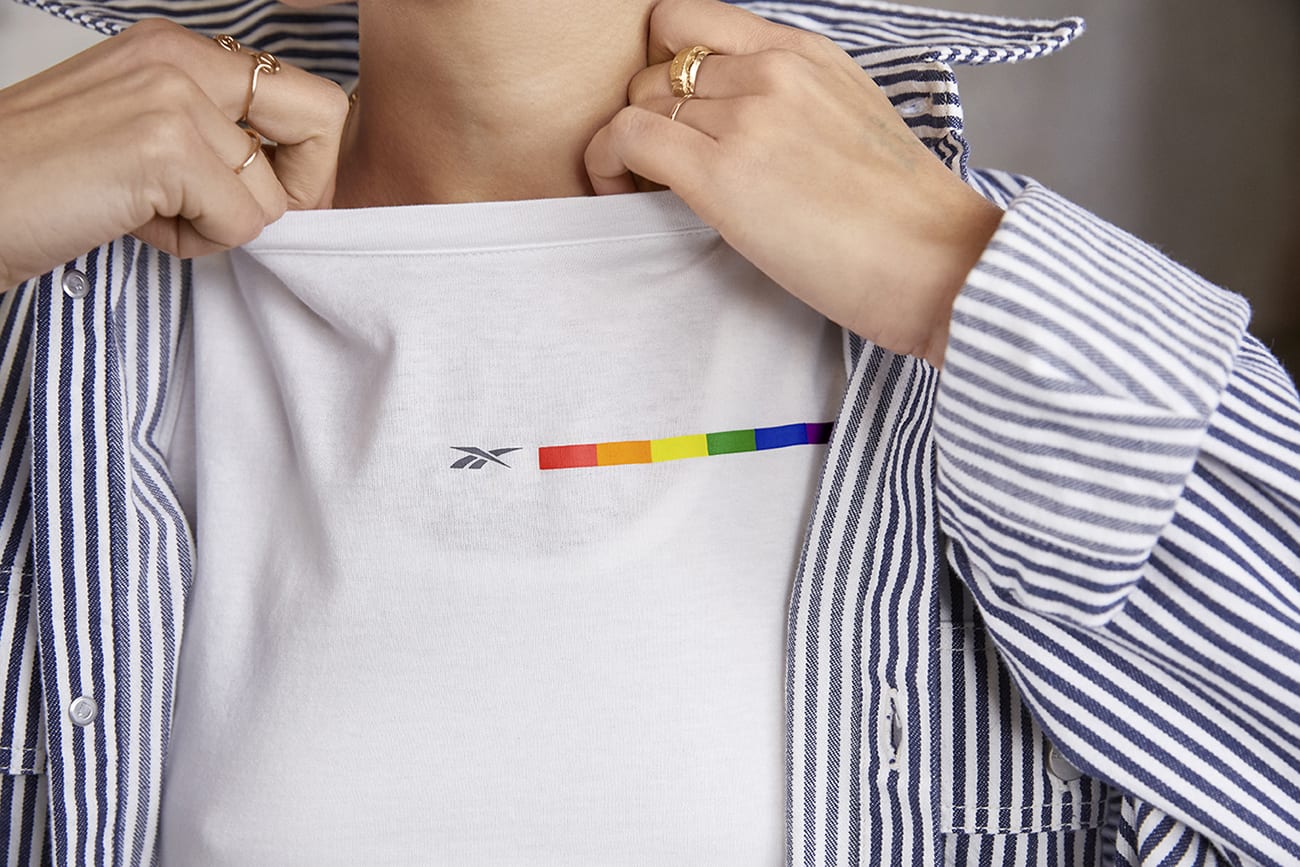 Escobar's biggest hope is that the work on this collection will connect with people and inspire them to believe that there are better days ahead. "My hope for the campaign is that it reaches younger people/ kids. I hope it will inspire them to fight for themselves and others, to have courage, and faith that sometimes things might not be the best, but they will get better. That ultimately we will be seen by our humanity and not by our gender or sexual orientation."
Reebok's "
All Types of Love
" collection and "
Proud Notes
" campaign is a genuine love letter manifested in clothing, footwear and people who are fighting for change. It's about acknowledging the progress that's been made and offering encouragement for the hurdles that may come tomorrow.