Artist Kicki Yang Zhang Is Using Her Work to Connect with Others
The illustrator and artist shares how she got her start in art and how she's been inspired by Reebok's Classic Leather Legacy silhouette.
Kicki Yang Zhang may have started out as a very talented makeup artist, but she is so much more than what you see. Yang has turned her love of drawing into a successful career
creating illustrative works of art
. At just 24 years old the German-born, Berlin-based artist has captured the attention of over 300k people on
Instagram
. Her unique, hand drawn designs are typically full of color and evocative of herself and what she's experienced.
Recently, Zhang collaborated with Reebok to tell a story about Reebok's iconic sneaker, the
Classic Leather Legacy
, through her artwork. As a Gen Z artist, she's already creating her legacy by building a community on social media where other young artists can interact and share in her work. She talked about her inspiration behind the design, how she's built relationships through art and what she's learned along the way. Check out what she had to say about the legacy she's leaving behind below.
Reebok: How did you get into your artwork? Where did it all start?
Zhang: I have to thank my mom for that. I think she always wanted to become an artist, which was impossible since she grew up in the Chinese culture revolution. But when she was older and got enough money to buy art supplies, she didn't have time to use it, so she passed it on to my sister and me. I think I started drawing when I was 2 - 3 years old and was able to hold a pen. I didn't have a lot of friends when I was a kid, so I spent a lot of time drawing, and it all went from there. Doing makeup is also like drawing to me, just on another type of canvas. I never imagined I could actually make money with what I'm doing, but I think that's the beauty of it. Most of the time it doesn't feel like a job and I'm beyond happy. I'm in this lucky position.
Reebok: How have your art and your inspirations evolved?
Zhang: I think the most important part is trying different things. I get asked a lot how I evolved my art style. Honestly it was a long way with trials and errors. The first time I tried to put on makeup it was through Youtube tutorials in which all of the beauty gurus were Caucasian, and whatever they did on their eyes didn't work for my Asian eyes. It's ok to get some inspiration from other people in the beginning, try to copy something for practice. Once you feel like you practiced the technique enough just explore. That's the beauty about art. There is no right or wrong.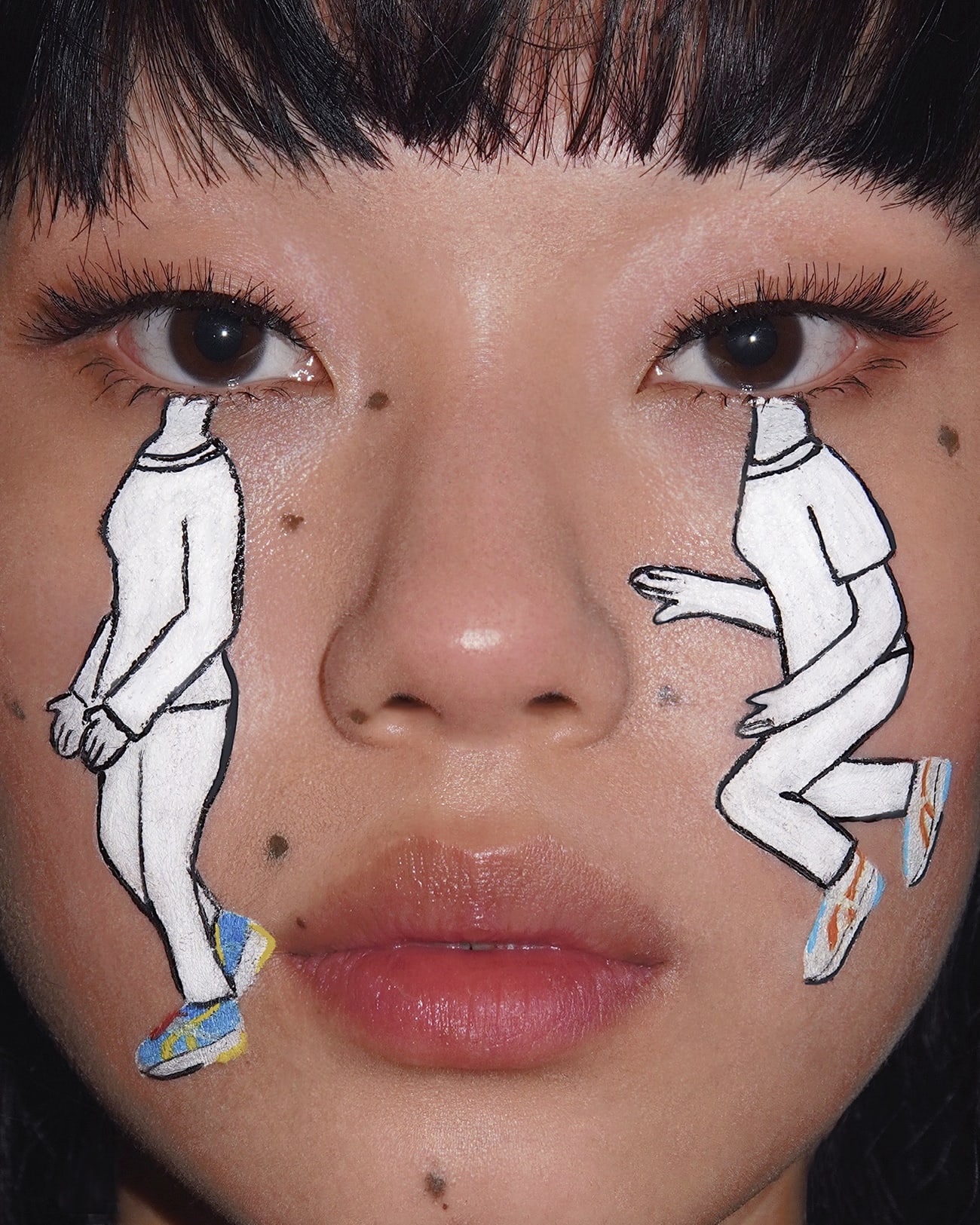 Reebok: Have you formed relationships with people through your art? How?
Zhang: Definitely. Especially through social media I've discovered so many amazing creative people I was able to connect with from all around the world. And even if we're doing different things there are so many ways to combine different mediums together to create something completely new and different.
Reebok: What do you want people to take away when they see your work?
Zhang: Maybe I'm different when it comes to that, but I don't necessarily have a specific thing I want people to take away from my work. I want them to decide for themselves what they see in it or want to see in it. Of course, I wish the feeling to be positive or it makes them recall a good memory of something, but if they don't feel anything looking at it, that's also okay.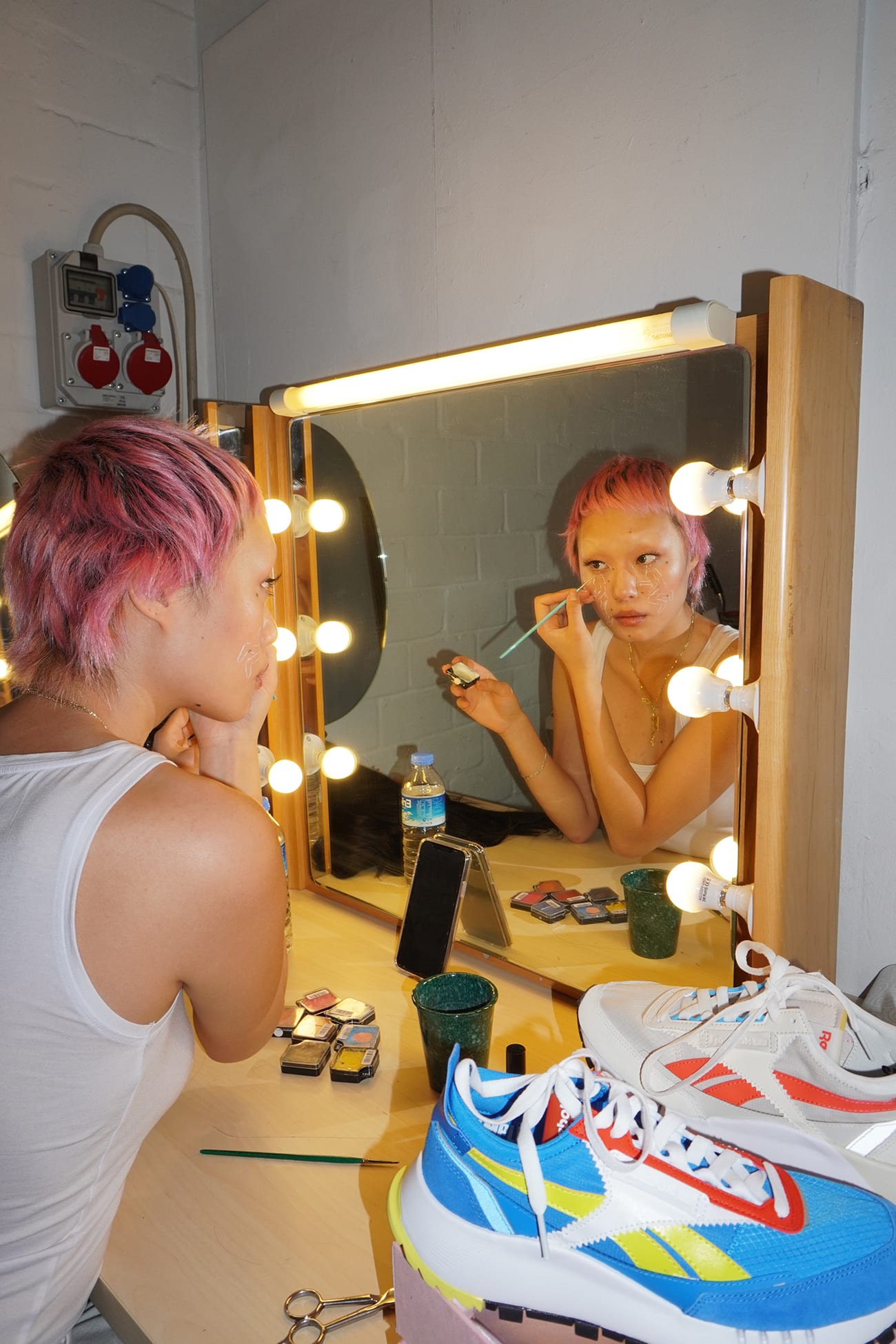 Reebok: How are you inspired by where you live/where you travel?
Zhang: I'm mostly inspired by conversations I have with different people. I love to listen to different perspectives and when people share their experiences with me then I can live through them.
Reebok: What are your favorite subjects to focus on? Why?
Zhang: I think my art is mostly about my identity. Living our life is a journey on finding out who we really are and what kind of energy we want to give to the world. Art is just one way to do that.
Reebok: What have you learned about yourself or others through your work?
Zhang: That I'm not yet where I want to be, but instead of just having eyes for the goal I make sure I focus on enjoying the way getting there.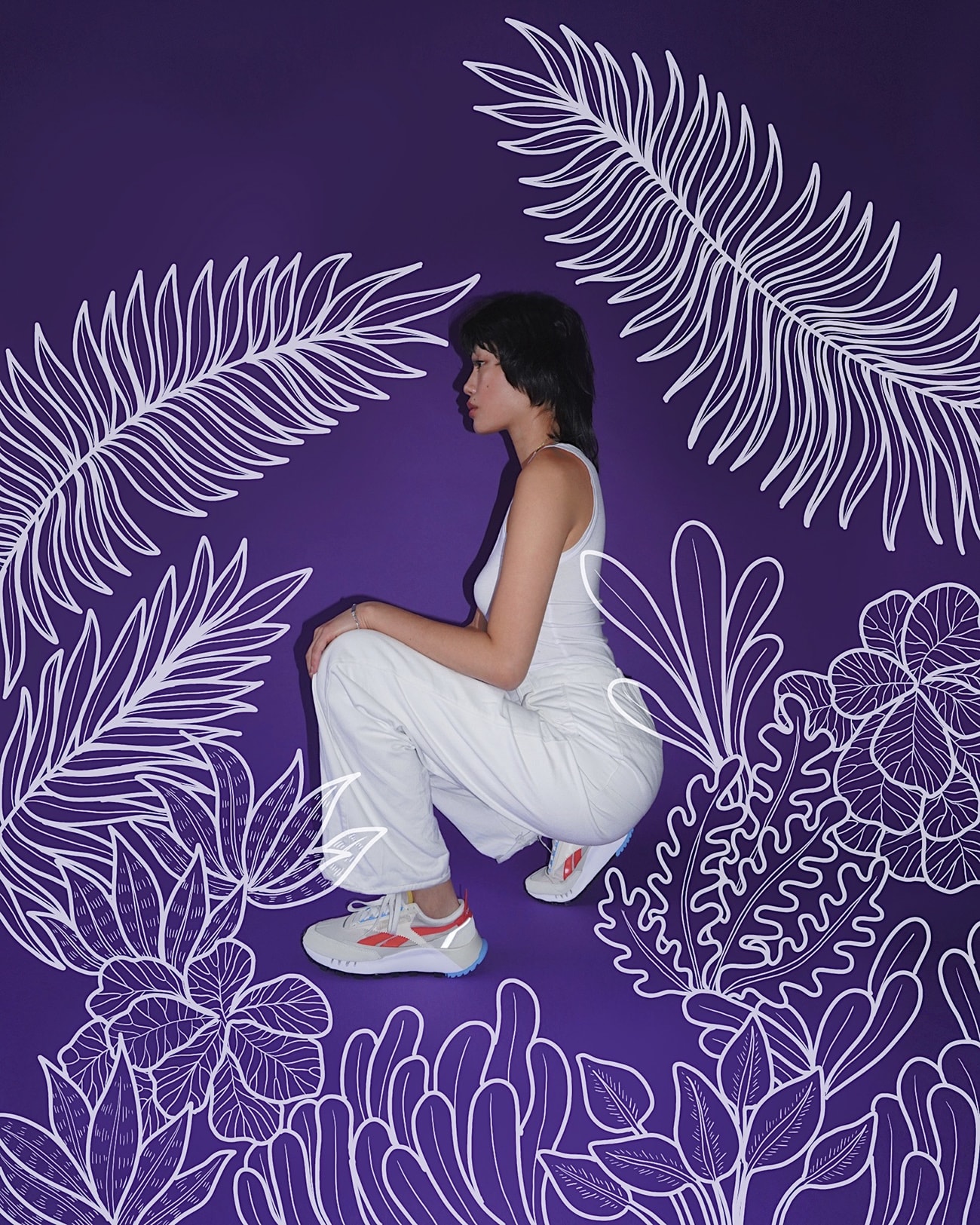 Zhang: I was inspired by the anthropology books I've been reading. I think it's so fascinating how the homo sapiens evolved over time. We're the only species with the ability to think of things that don't exist physically and have a complex language which can describe these things. That's the root of all art.
Reebok: What would you say to people in the creative world who aren't sure where to go next with their work?
Zhang: Having a creative block is completely normal. I think the mistake is we're putting too much pressure on ourselves, seeing people online all the time who have already done this and that and seem like they're so much more successful than yourself. We're pressuring ourselves to live our life way faster than we have to. Take a step back, reflect and think about things that inspired you before. It's ok to take a pause, regain energy and then start again. And if it fails, so be it. I've learned the most not from success, but from mistakes that I made in the past.