5 Ways To Take Care of Your Mental Health
When the New Normal is not normal at all, these health professionals provide guidance on how you can manage your mental wellbeing.
Regardless of age, familial status or at-home situation, the pandemic's resulting office and school closures have forced many of us into a united isolation. This confinement is taking its toll on our mental health in ways the medical community has never seen. And, if you are still employed and healthy, you are doing better than many people across the globe who are facing unforeseen obstacles in the wake of this pandemic. Anxiety and fear can sometimes be overwhelming, so what can we do to help ourselves and those around us during this stressful time?
We reached out to professionals in mental health and self-care fields to get their informed thoughts on how to address any struggles and strengthen connections.
It's important to recognize the signs of someone who is suffering from a mental health condition:
BOKS, an initiative of the Reebok Foundation designed to get kids active, recently hosted a virtual panel called, "Understanding and coping with your child's mental health during Covid-19." During this discussion, Dr. Ken Duckworth, Chief Medical Officer for the National Alliance on Medical Illness (NAMI) and Medical Director for Behavioral Health at BCBSMA, told educators and parents that while it's hard to make generalizations, the broad strokes to look for in a person we suspect might be suffering is whether or not they are functioning day-to-day. For example, are they completing their work or school work? If they can't, that's problematic. Other things to look for are concerns for safety or any threats of self-harm and the duration of symptoms. "Everyone has felt terrible for a day," said Dr. Duckworth, "but beyond that if they aren't able to regulate their schedule or complete their work, that's problematic."


Make connections – even from a distance.
"I like to call this physical distancing, not social distancing," said Dr. Elsie Taveras, Pediatrician, clinical epidemiologist, and a childhood obesity researcher at Massachusetts General Hospital. Taveras emphasized the importance of time spent with family and connections with friends via technology for both children and parents.

Establish a routine that includes physical activity.
"People of all ages crave routine, and particularly for children, routine removes a layer of uncertainty in their lives," said Dr. Taveras. Dr. Duckworth added, "if you've experienced a day where you stay in your jammies all day – that may work once - but the idea that you get up, you go for a walk, you take your shower, you put on a type of uniform, you engage in work, and you end your day by changing into your favorite sports tee. That creates a kind of structure that is necessary right now. He concluded, "Routine creates a sense of normalcy in a grossly abnormal situation."


Exercise
"You know I think many medical professionals don't think of exercise as an intervention. And, while it's not medication and it's not pyschotherapy, it's an important anti-anxiety and a very important regulating process," said Dr. Duckworth. "It's probably the number one thing that I prescribe for anxiety."


Understand there are (free) resources available to you.
Telehealth has taken off during Covid-19, meaning you can receive mental health services from a professional in the comfort of your own home. Dr. Duckworth told attendees, "if you look at the NAMI helpline, if you look at the National Crisis Text Line, business is booming. The good news is that people do seem to be reaching out for help, and I feel like that's a triumph of our society's improved conversation about mental health."

When your sleep is suffering and your stress level is climbing, you can get your mood back on track with these apps.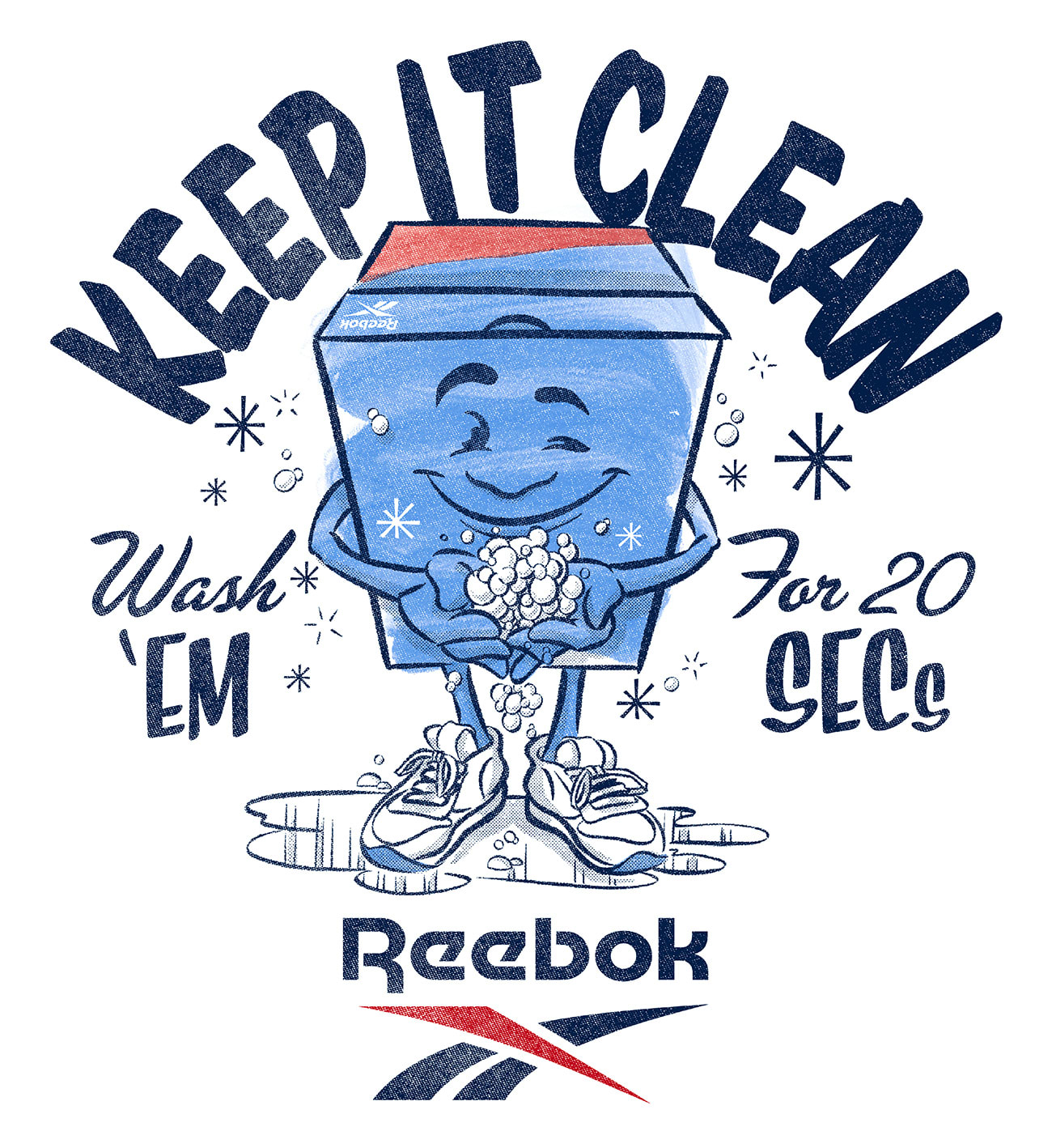 As a fitness brand, good mental health is a critical part of Reebok's brand purpose. In an effort to do its part during this time, Reebok designers have created a light-hearted t-shirt, of which all proceeds will go directly to Massachusetts General Hospital's
Benson-Henry Institute for Mind Body Medicine (BHI)
. The mission of BHI is to fully integrate mind body medicine into mainstream healthcare at Mass General (as well as throughout the country and the world), by means of rigorous, evidence-based research and clinical application of this work. 100% of proceeds from sales up to a maximum donation of $5,600 will support BHI's efforts to support those suffering from mental health issues – and in particular, those who have been impacted by Covid-19.