Reebok Celebrates the 25th Anniversary of the Question With a Special Zine
The zine is available digitally alongside a bring back of the OG 'Suede Toe' Reebok Question.
Allen Iverson played his last professional game in 2011. While he is a certified basketball legend, there is a generation of people who have never had the chance to see AI dash across the court, fake out defenders and drive to the hoop for a seemingly impossible score. This inspired Reebok to connect with a team of talented Gen Z creators to explore the legend and history of Allen Iverson. The result: '
Beyond Question – The Legacy of Allen Iverson
', a zine in which this young team dives into the history of AI, including his childhood in Newport News, VA, his very first Reebok shoe, the Question, Iverson's cultural impact, and his what his legacy means to a new generation.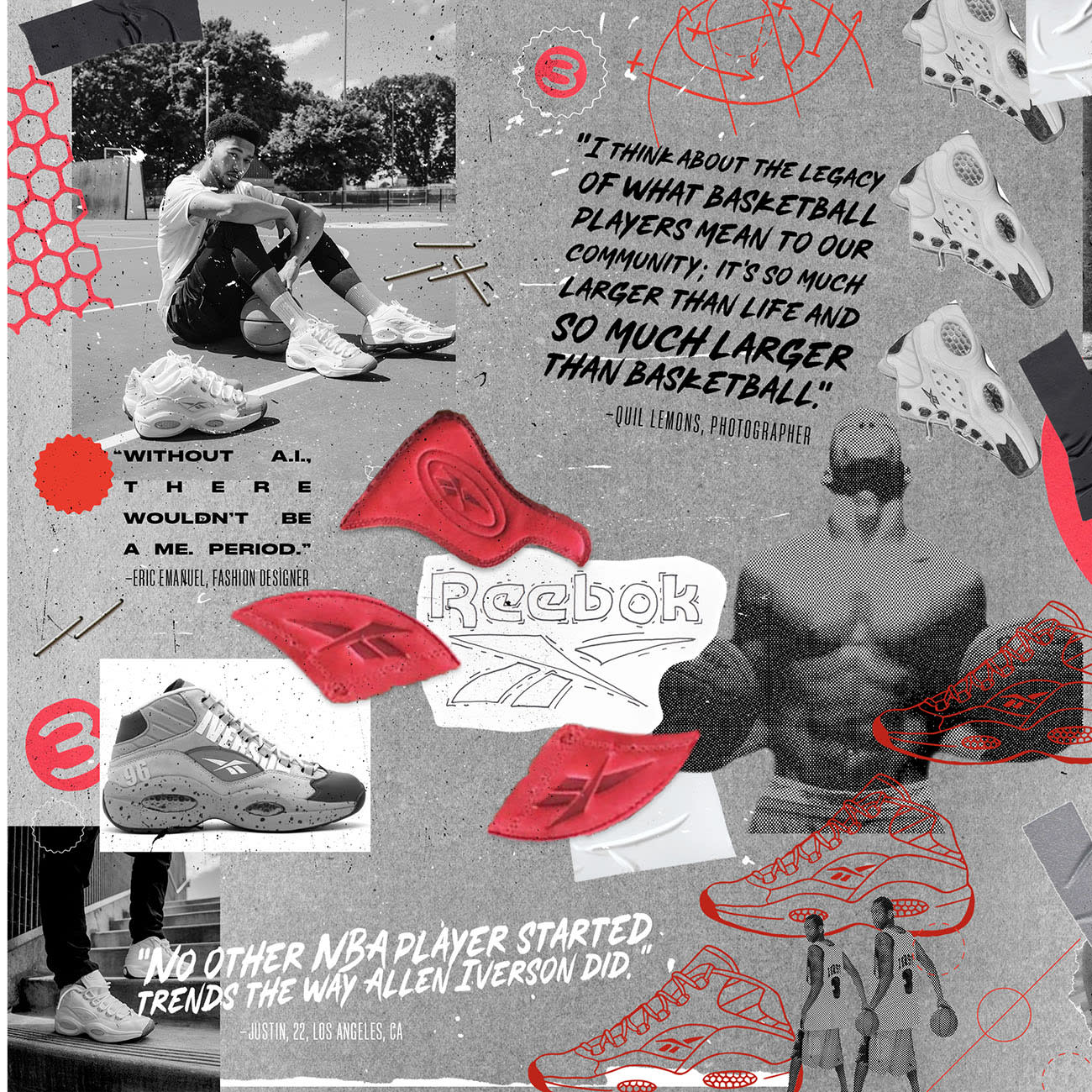 'Beyond Question – The Legacy of Allen Iverson' was created by a group of eight talented journalists and creatives, whose ages range between 19 and 25. Since Iverson was drafted as a professional basketball player in June of 1996, none of the youthful team members remember his early days as promising basketball superstar. The team entered the project with varied knowledge on its subject. "I didn't know much about A.I. before working on this project, but I'm so glad I got the chance to learn about his life and get to know some of his most dedicated fans," says contributor Allison Mina Park. While fellow contributor, 22-year-old Luis Torres remembers Iverson from his playing days in Denver and Detroit. "Iverson is one of those once-in‐a‐lifetime players who everyone knows about even in the smallest sense."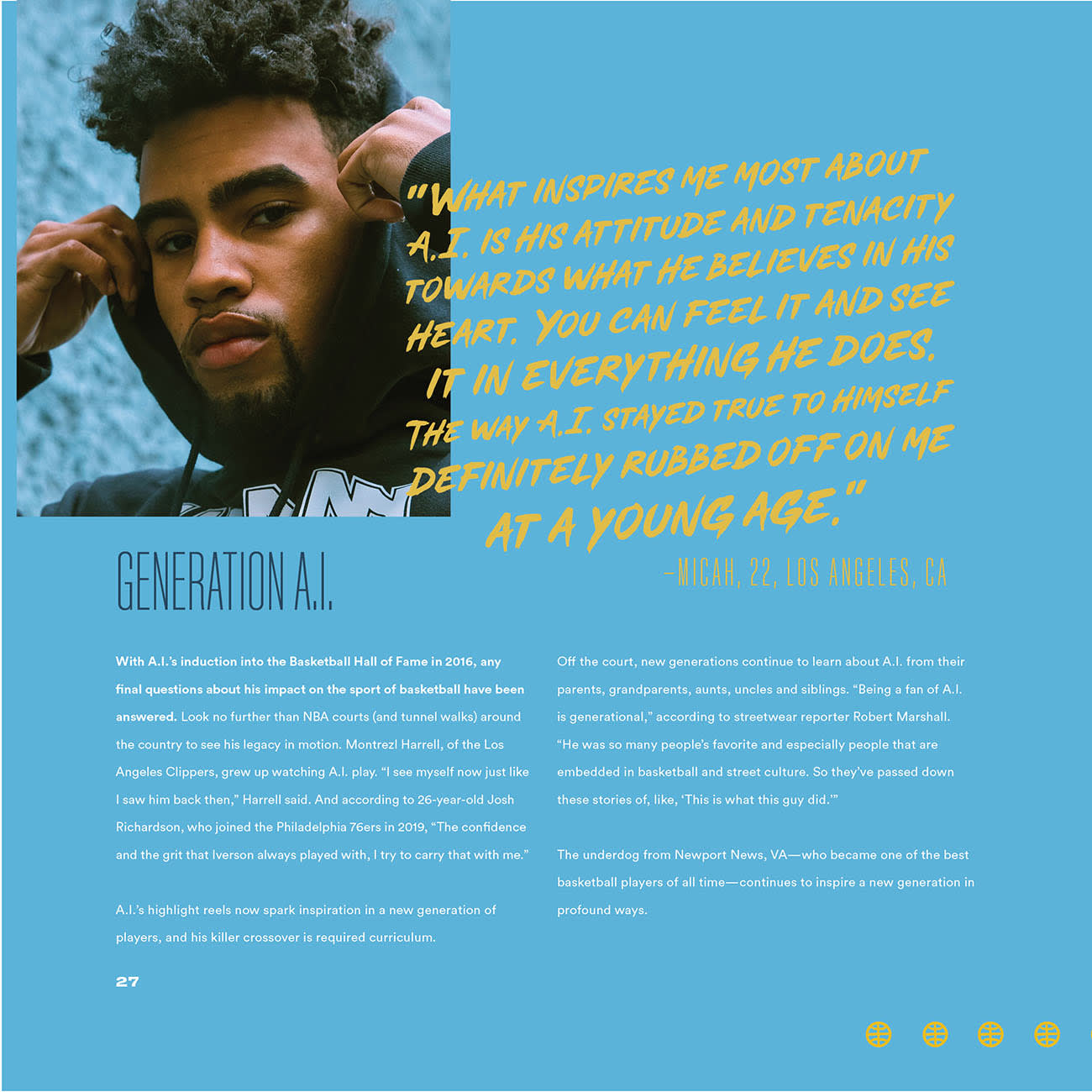 Throughout the creation of the zine, the group got access to some unique sources that helped them learn about AI's legacy. The sources included Iverson's manager and mentor Gary Moore, Reebok Question designer Scott Hewett and streetwear designer and Iverson collaborator Eric Emmanuel. The list also includes current basketball pros Montrezl Harrell and Josh Richardson, and, of course, The Answer himself. This examination helped gain insight in Iverson's impact both on and off the court. "I have learned so much about his impact on multiple generations past the court," says contributor Corinne Dorsey. One of the things that really stood out to her was how Iverson ushered in a new era of style into professional basketball. "He was literally the reason why basketball and hip-hop intersected in terms of style. After interviewing major influencers in fashion, hair, and journalism, I was able to really see his influence. From the baggy clothes in the tunnel to the intricate braids that he still sports today, Iverson's major impact has been around my entire life without me even realizing." Having the chance to speak with AI himself was especially inspiring for the team. Storyteller Jordyn Bennet vividly remembers a quote from the interview they did with Iverson. "One thing he said during his interview was to not waste your talent. He believes, like I believe, we all have talent, and 'Ain't nothing worse than wasted talent.'"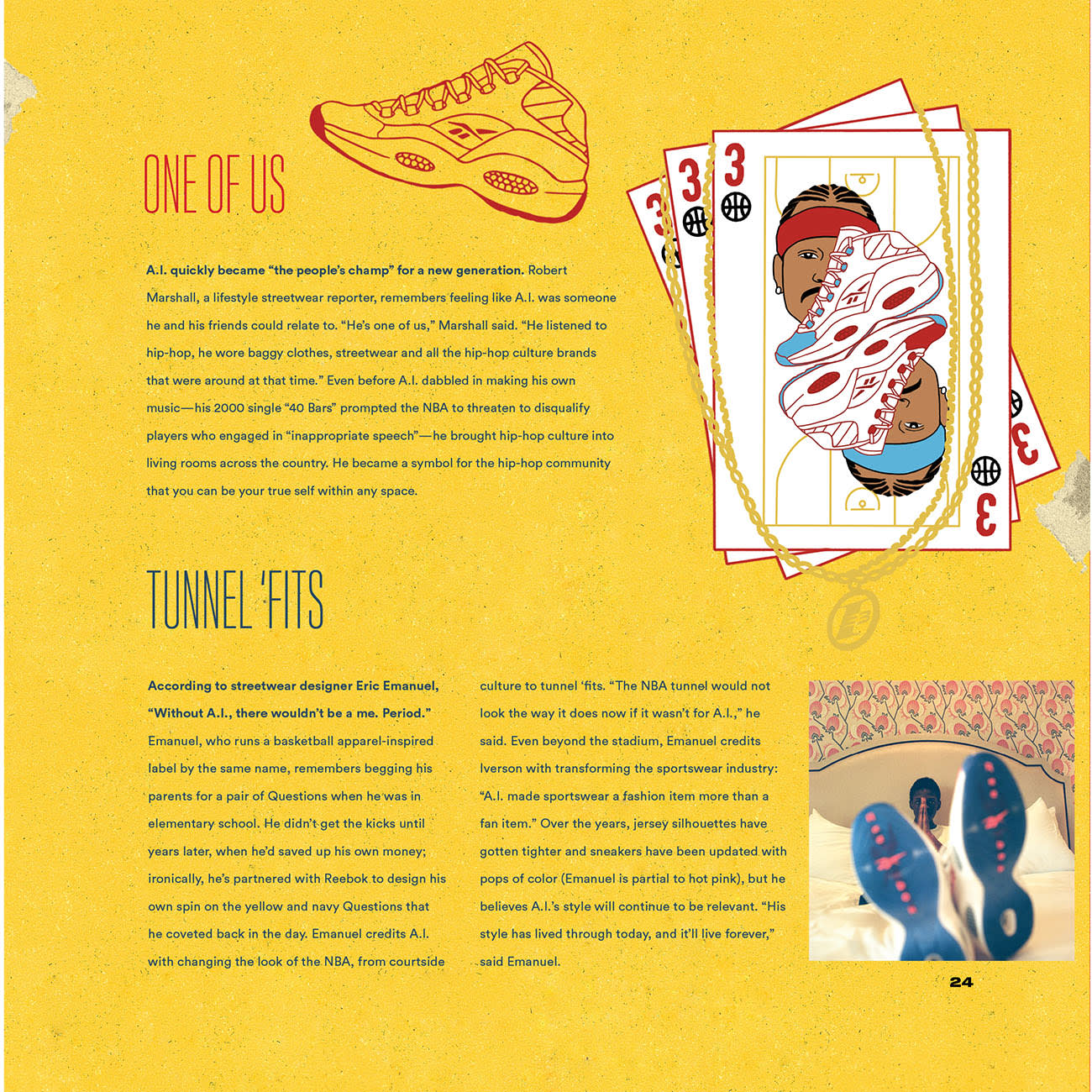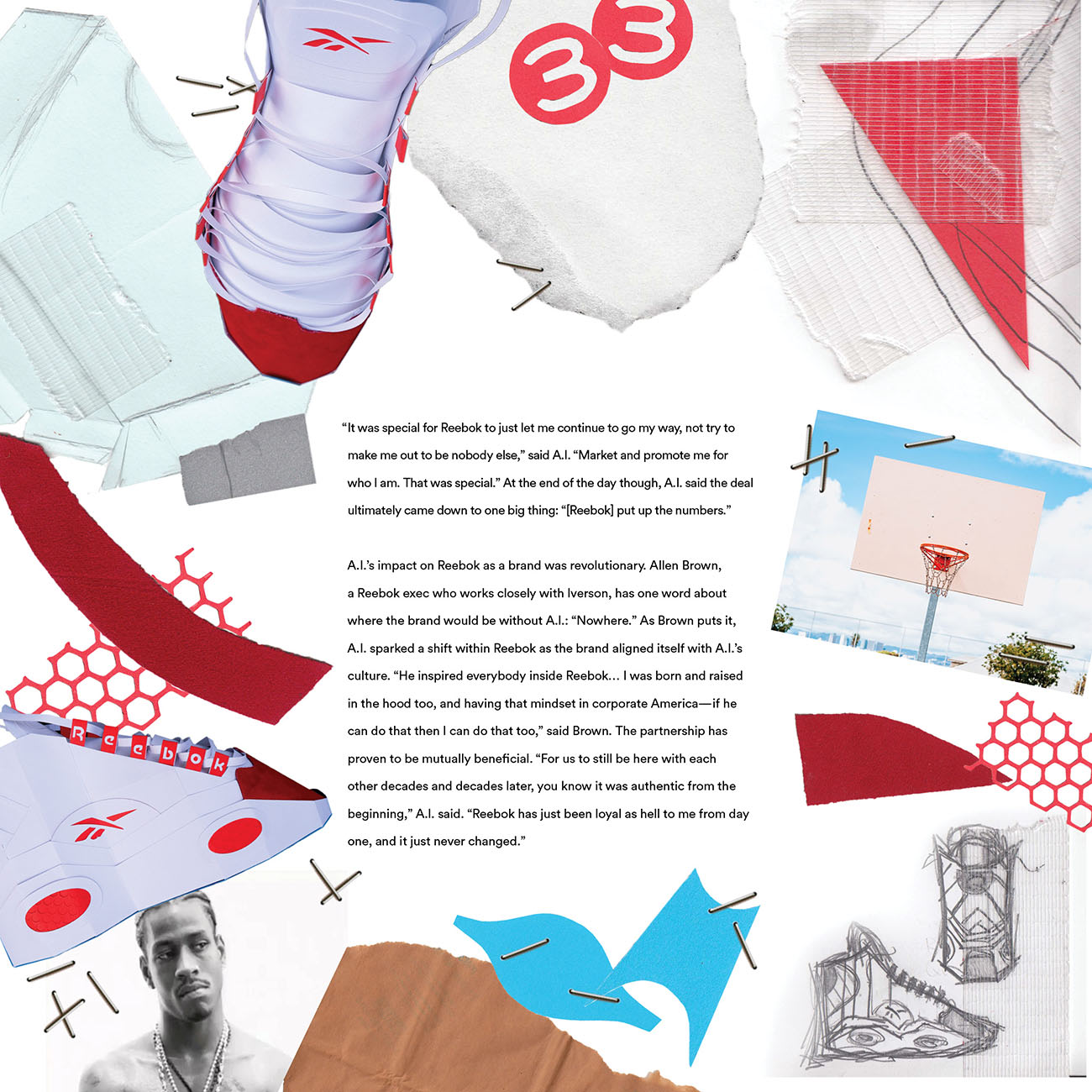 To celebrate the launch of the zine, Reebok will re-issue the first ever iteration of Iverson's Reebok Question, which features the same distinct red suede toe as the original first run of 5000 pairs that made it to market in 1996. It's a unique opportunity for old and new fans alike to get their hands on one of the Question's most iconic colorways. Among them will be Beyond Question contributor Ralph Romeo, 24, who distinctly remembers a previous leather toed re-issue of the style: "My favorite Iverson shoe has got to be the classic white and red Question with the icy sole. I remember doing my research on them back in high school to find out they were retroing just in time for the JV hoop season. I raked and mowed all the lawns I could to afford them, just for them to be sold out at every store in the mall on release day." Luckily for Ralph, and every other Iverson fan, they now have another shot at obtaining this iconic Iverson shoe. The
suede toe Question
is now available on Reebok.com.
"Beyond Question – The Legacy of Allen Iverson" can be viewed online via
Issuu
.