JJ Watt Has Questions for Allen Iverson
JJ Watt's new shoe, the JJ IV, is inspired by AI's Question shoe. Before it's released, he's asking Iverson how he came up with the OG silhouette and what made him a sports legend.
What do Allen Iverson and JJ Watt have in common? More than you might think. They're both known for dominating in their respective sports, they were both selected in first round drafts, both played high school football and they both have shoe deals with Reebok. And, they each have a strong and nostalgic love for Iverson's Question sneaker. When it came time for Watt to decide what he wanted for his next shoe,
the JJ IV
, he chose to create a colorway inspired by the iconic red and blue Question. The training sneaker is an homage to Iverson, but also representative of Watt's history with the shoe.
The mutual admiration the two have for each other as athletes (and for the Question) led to a video call. The call gave Watt a chance to fan out and get the answers to questions he's always wanted to ask Iverson. Both pros connected on what it means to give your all in a sport and how passion can fuel your career. You can be a fly on the wall during their conversation and check out what they both had to say below.


Watt Honors Iverson with His Shoe Design
As an Iverson fan since childhood, Watt was excited for the opportunity to sit down and interview the legendary basketball player himself. He learned that the Question was inspired by Iverson's early days on the turf in high school.
Watt: I want to talk shoes man. There's only a handful of shoes in the world where if you take the logo off or any insignia, people know exactly what the shoe is purely by the look. I think you've created one of those with the Question and obviously then the Answer. The Question to me is one of the most iconic shoes of all time. As a kid, it was literally the shoe that I wanted more than anything. I'd really like to hear from you what the original inspiration behind it was, how much input you had, and where it came from.
Iverson: I had a lot of influence on it. It's funny football was my inspiration from it. I always had my cleats spatted up, you know, that's where the toe part came from with the toe hanging out. That was my football connection with my basketball shoe. I wanted it to look like my cleats used to look when I played football. Reebok was so great man, they brought the shoe to me, any changes I wanted to make, they made them. That's why our relationship let me be me and let my shoes represent my personality and who I am as a man. That's definitely my favorite shoe, just because it was my first one. It's a dream come true to have your own shoe.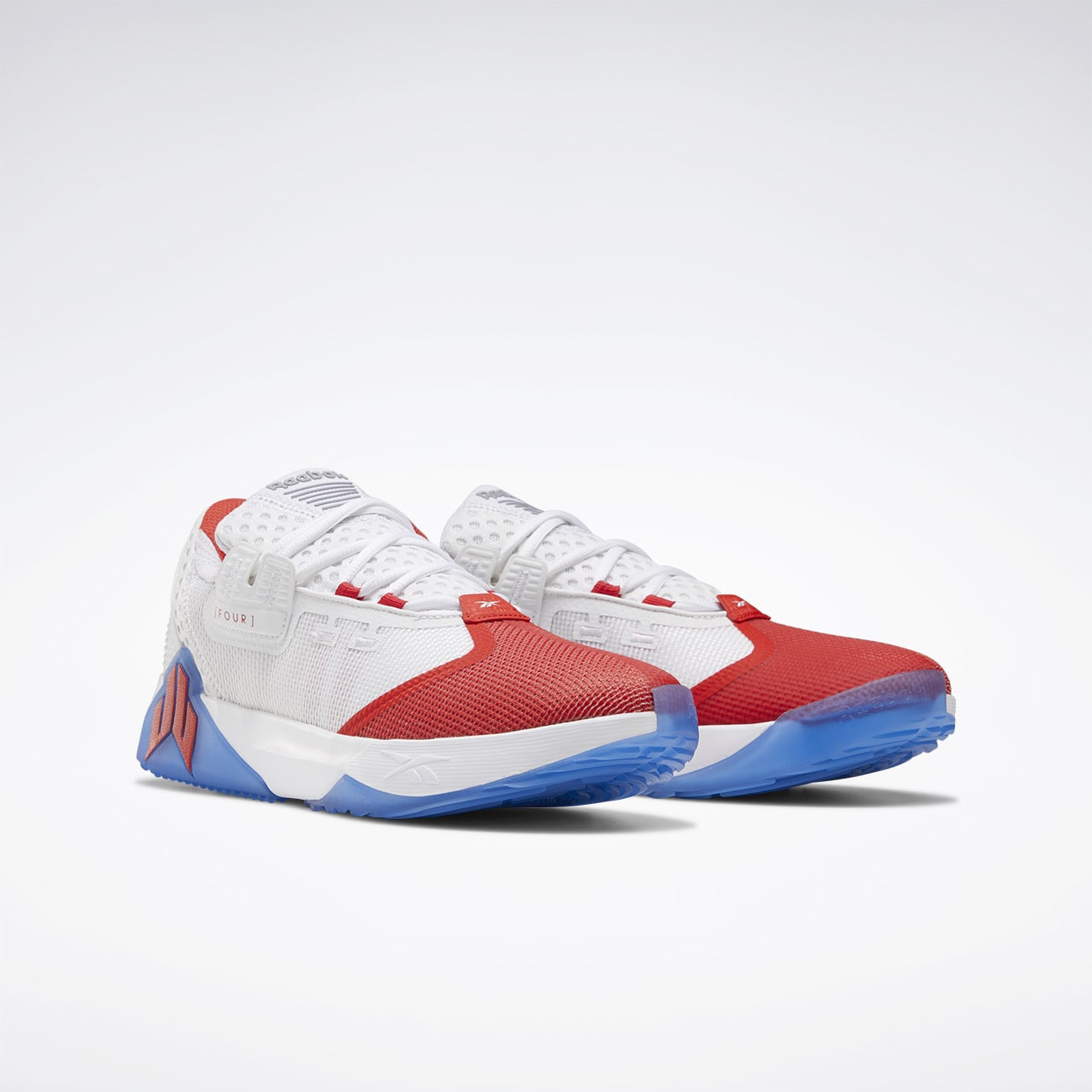 Giving back to their communities is also another thing both players have in common. Watt told Iverson that for every pair of his red and blue JJ IV sold, Reebok is going to donate a pair to the Philly Boys and Girls Club; the city Iverson played for during the first decade of his career. Humbled and honored by the gesture, Iverson also shared with Watt that his friends and family are already hitting him up for pairs.
Watt: The whole concept for what I tried to do with these sneakers was to learn from the past to build the future. I went back and looked and said, 'What's my favorite Reebok shoe of all time?' Hands down easily it's the Question. Obviously, I don't play basketball. I said I need to build a training shoe. So, we took the Question look and added it to the 2020 technology we have and turned it into a training shoe, and this is what we came up with. The toe right away is iconic. (Watt holds up the shoe to show AI)
Iverson: My family and friends are going crazy over these.
Watt: You've done so much for the world, so much for us and for me as an inspiration. This has been crazy man. It's cool for me to just sit here and talk to you because I'm just such a big fan and I appreciate everything you've done. The history and the tradition and how hard you've worked. This is really special and it's a special shoe for me.
Pressing Mute on The Haters
Like any true fan, when Watt found out that Iverson had a book coming out about his life, he asked for some exclusive details. More than anything, he wanted to know what pushed him to achieve such a high level of success.
Watt: Give me a sneak peek. Besides the hustle and grind and everything, what made you great?
Iverson: I think wanting to be the best, wanting to prove the doubters wrong, wanting to prove that I could be dominant on every level with my size being 6 feet 165 pounds. Then you know all the people with the hoopla about what I could and couldn't do, I just wanted to prove everybody wrong. My biggest thing with my career, and I think the best attribute and the best feeling that I had, was the fact that my teammates felt that with me on the court we always had a chance to win night in and night out. That's one of the best feelings when your teammates believe in you like that.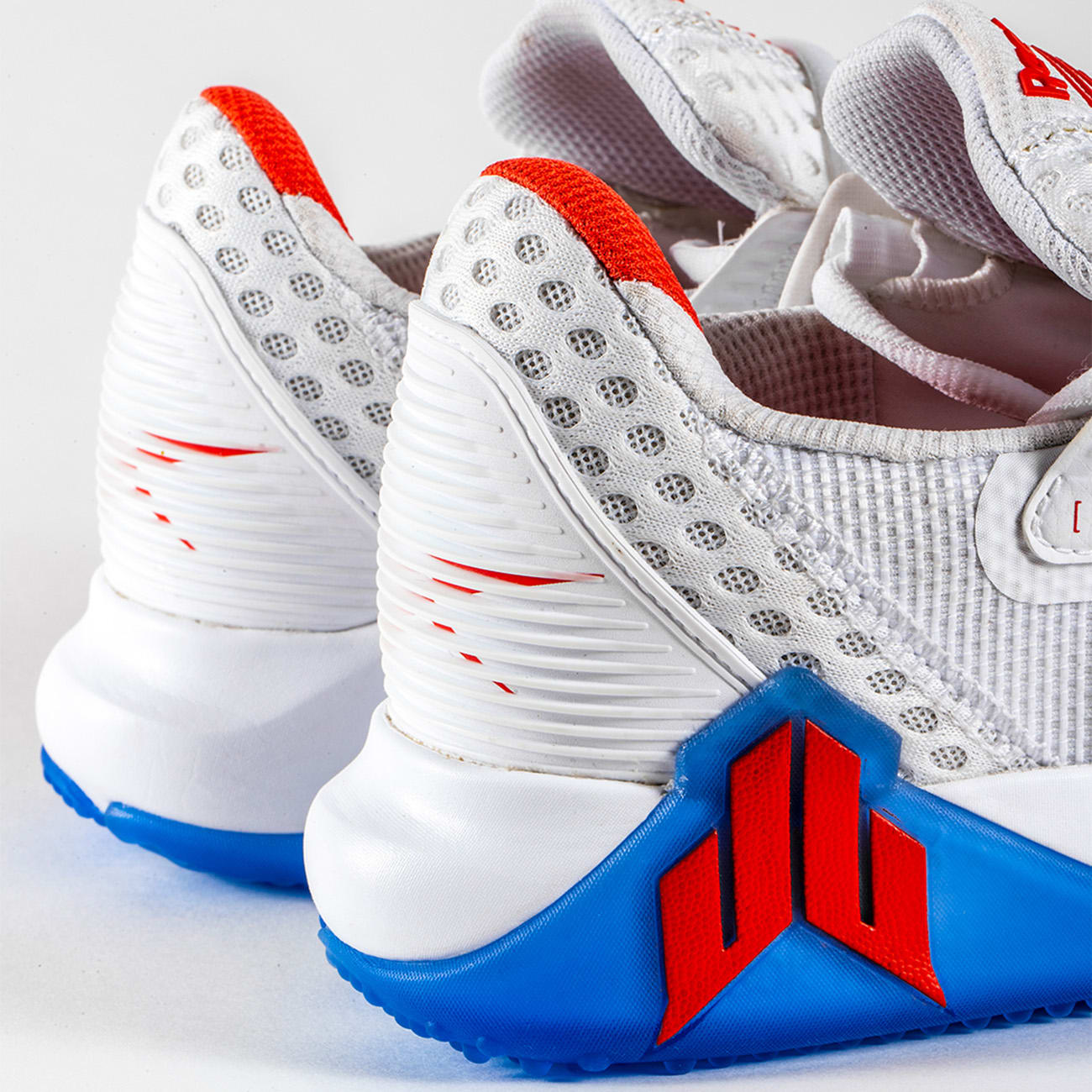 Go Hard or Get Out
When he was younger, Watt spent a lot of time in front of the TV watching Iverson take care of business on the court. He was inspired by Iverson's dedication to the sport and has adopted a similar devotion to his career. With plenty of well-earned hardware to prove it, both players subscribe to the same gameday mentality: leave it all out there every time.
Watt: Every time I watched you play, it was like, 'That guy is giving everything, he's got every single play' and it was regular season, postseason, anything. That's what was so memorable for me as a fan watching. I was like, if I can play like that guy, with a bigger stature even, maybe I can be dominant myself. That was so impressive and that's what we love.
Iverson: I just always lived by my high school coach telling me, "Play every game like it's your last." In the beginning, I kind of didn't understand that, but as I got older I understood. It's just respecting the God-given talent. You respect the talent He gave you. He gave a lot of people talent, but you never think that He gave someone a bigger talent than yours. My whole thing was that I was going to make sure, regardless of what kind of game it was even it was a pick-up game, I was going to play harder than anyone else. I think that's what separates the men from the boys.
The Real Question: Basketball or Football?
It wouldn't be a complete interview if Watt didn't ask the question: Did Iverson ever consider swapping hoops for field goals?
Watt: I know you've been asked a million times, but you talk about high school, winning a state championship in football and basketball. How far do you think you could have gone if you picked football?
Iverson: I know people think it's cocky or arrogant, but I know in my heart that everybody from Virginia knows that I was a better football player than I was a basketball player. Football was my first love. I played punt return, I played quarterback obviously, I played safety; I did it all. I just felt bad because I couldn't play both sports because of my situation in high school. I had a tough time when I was at Georgetown because to get to the gym, I had to go by the football field. I used to get emotional and seeing those guys out there playing. I knew that I couldn't play football anymore; it was tough for me to deal with. But obviously, I had some success in basketball so…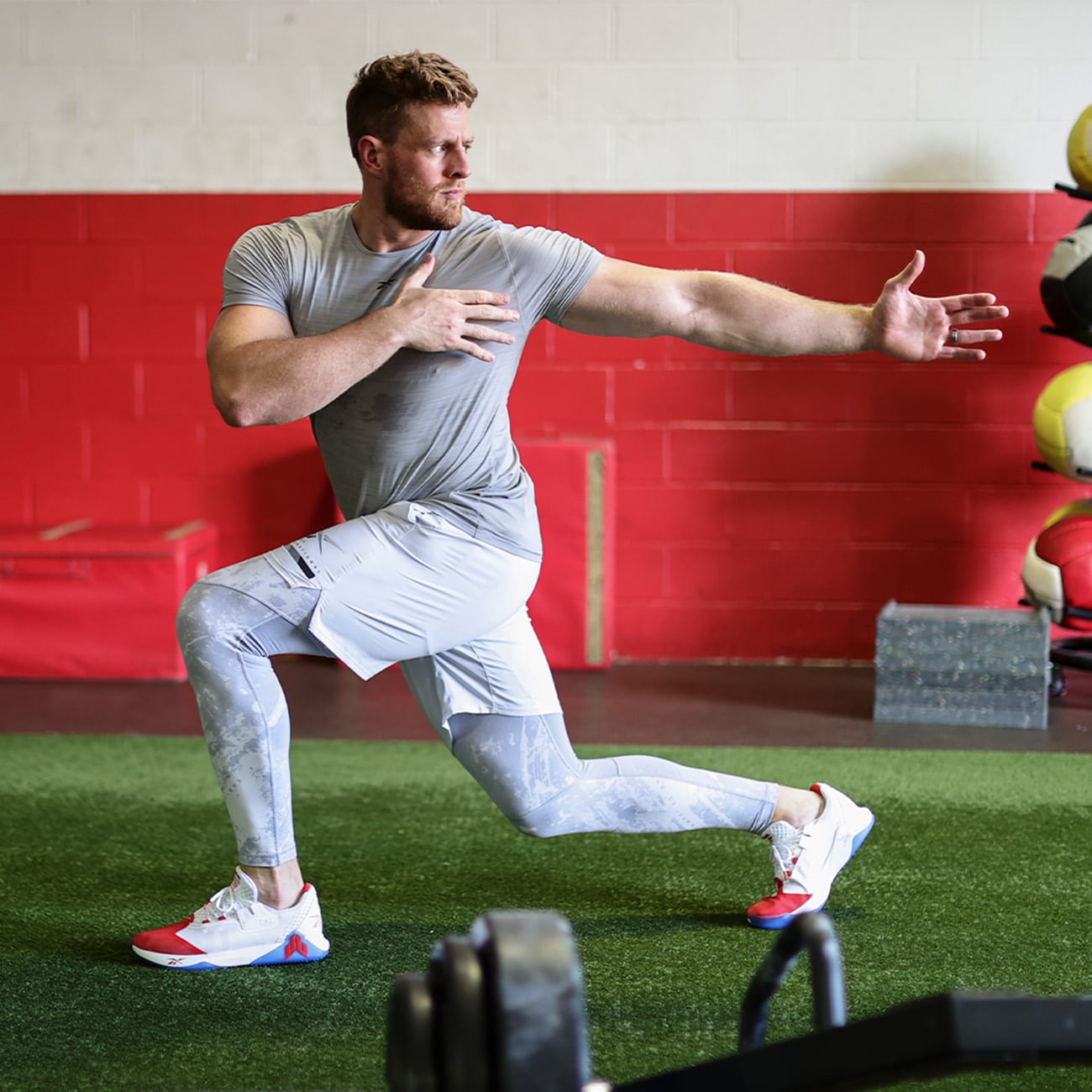 Inspiring the Next-Gen
While Iverson officially retired from basketball in 2013, Watt is entering his 10th football season and his career remains full steam ahead. As the interview came to a close, both players talked about what it means to pave the way for the ones that come after you. They appreciate the time they've been given to make a difference.
Iverson: That's what I love, these are bucket-list moments for me. Obviously, because of how great you are, you're definitely a future Hall of Famer. I watch you all the time and admire the way you play the game and how hard you play the game. But the greatest feeling is getting those flowers while I'm here. Not when I pass, and then everybody says how good I was or whatever. But you have no idea what type of feeling this is to get those flowers while you're here, while you can smell them. That's a great feeling, that's a gift from God.
Watt: You deserve it, man. You've inspired not only me but so many others. I can only hope that I can pass that on to the next generation and we can inspire a whole new generation beyond this.
With inspiration from basketball and football, the JJ IV is a unique representation of how sport can cross boundaries and bring people together. It united two pro-athletes who would likely never have met otherwise and sparked creative innovation that can now be shared with everyone. Fans of Iverson and Watt; get in line for a pair of these iconic red toe kicks.