Celebrating a Champion: Marie-José Pérec
Find out how the former Reebok athlete and 4th fastest woman of all time made her mark, and how you can get a shoe made in her honor.
The roar of the crowd, a surge of adrenaline as your heart pumps faster and then the race gun goes off. You take off running like your life depends on it. Your feet are pounding the track so hard you think you might break. This is what it's like to run and compete on the international stage, and it is a scenario Marie-José Pérec (nicknamed Marijo) is very familiar with. Marijo is a three-time Games champion, two-time world and European champion, and former Reebok athlete. Her impressive career as a track and field sprinter made her a role model not just for young women, but for all athletes and young athletic hopefuls in her sport. Her passion and drive led her to record-breaking wins and a legacy that is still talked about today.
Marijo grew up on the West Indian island of Basse-Terre in Guadeloupe and had never considered a career as a professional athlete. But, she says her love for running was ignited there and she has always been proud of where she came from. "Guadeloupe is where I'm from, it's a part of me. My family is still living there and so are my friends. It's actually where everything started for me, my passion for sport, it's where I learned everything. Every time I had the opportunity to speak about this small island, I never missed it." In 1984, at the age of 16, Marijo was recruited by a French coach and took a leap of faith by moving to Paris. In 1988, she set a national record in the 400-meter at 51.35 seconds. She also made her Games debut in Seoul reaching the quarterfinals for the 200-meter. And, she accomplished all of this before her 21st birthday. While it may have been a solid start, no one could predict what Marijo would bring to the track in the next eight years.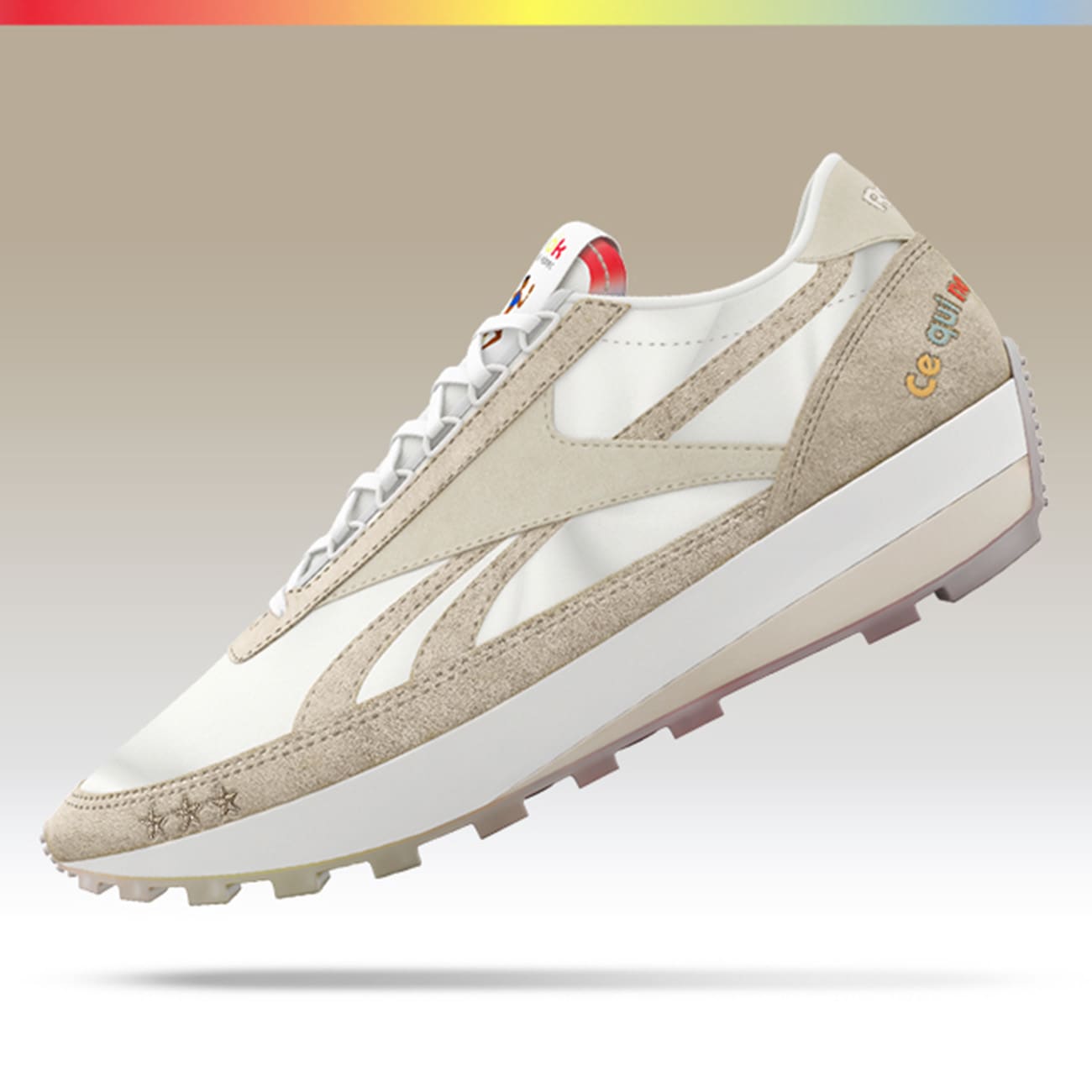 Nicknamed "La Gazelle" by the French media because of her graceful and long stride, Marijo dominated the competition in the 1992 and 1996 Games. She won the 400-meter at the 1992 Games in Barcelona and followed that up by capturing the win in both the 200 and 400 at the 1996 Games in Atlanta. This was a monumental moment for the sport. At the time, Marijo was only the second woman to pull off the 200/400 double at the Games. She remains the only woman to defend the 400 title back-to-back. Her time for the 400-meter in 1996, a solid 48.25 seconds, also ranked her 3rd fastest woman of all time (only just recently pushed to 4th last year). Through her speed, agility and sheer willpower, Marijo solidified herself as a force to be reckoned with while securing her spot in Games history.
Marijo has given so much to the sport and is an example of what happens when you have people who believe in you. In honor of Marijo and her legacy, Reebok is giving you the chance to help get a shoe made that showcases her accomplishments and legacy. Furthermore, it's a shoe that represents persistence and what it feels like to achieve goals you never knew you could. Reebok's Kickstarter program,
First Pitch
, is a waste-minimizing digital platform that puts you in charge to create shoes for niche communities. Reebok is leaving it up to you to decide if we should make a shoe or scrap it. How does it work? Check it out.
• A proposed sneaker idea is released to the public and a commitment window opens
• Act fast! Depending on the sneaker, the commitment window will remain open anywhere from 72 hours to 30 days.
• You decide if you want the shoe made or not
• First buyer gets it for $1, second for $2, etc., until it hits the retail price
• If the shoe gets made, it will ship approximately nine weeks after.
• Goal: Sell 500 pairs. If not, the shoe is out, and Reebok starts over with a new idea
Marijo says the First Pitch program is a creative way to bring the topic of sustainability to the forefront of people's minds. "It's a great project and every brand in the world should work in this same way. Now, people are more conscious of their consumption. I think it's a great answer to sustainable consumption behavior."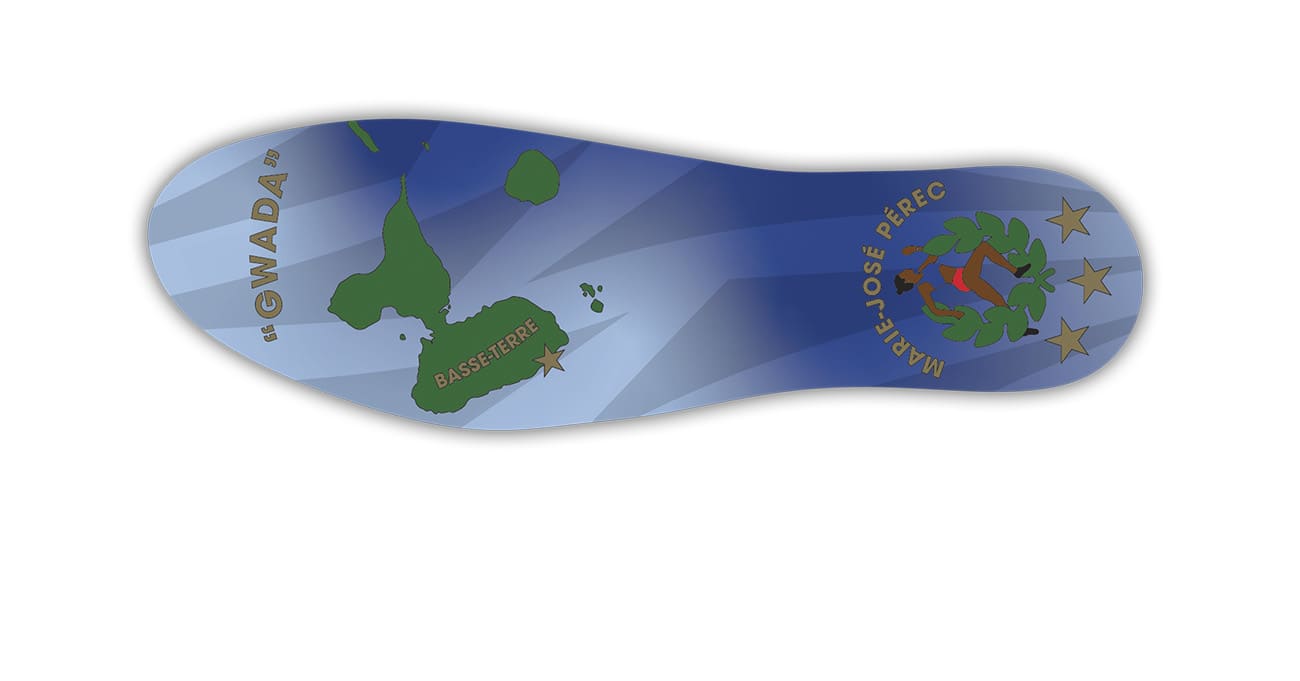 As a former Reebok athlete, Marijo was humbled by the idea of a shoe inspired by her and impressed by the level of thoughtful consideration put into it. "I feel proud and honored. It's a long story with Reebok. Reebok has been with me and supported me throughout my career, so my first reaction was, wow it's amazing, fantastic, awesome, I love it." The sneaker is a unique way to honor not only Marijo but all those who are striving to reach their full potential. The shoe is labeled in Marijo's native language of French, as the 'Quart de Mile' shoe, aka Quarter Mile. In some countries the 400-meter used to be a 440-yard dash, which was a quarter of a mile. The name honors Marijo's famous 400-meter record time. Every inch of the shoe tells a part of her historic journey. Check out the specifics below.
• Unique sockliner that includes the printed phrase "GWADA", a shortened term for someone from Guadeloupe, and an image of the island where Marijo is from to represent her home country.
• Quote on the heels that reads "Ce Qui Ne Vous Tue Pas Vous Rend Plus Fort" (What doesn't kill you makes you stronger). A line from a Reebok commercial from 2000 featuring Marijo.
• The color palette is inspired by the white/off-white Caribbean buildings.
• The spiral graphic on the sockliner and outsole is the same one used on the uniforms at the '96 Games in Atlanta, where Reebok was the title sponsor.
• Three subtle gold stars on the front of the shoe represent Marijo's three medals at the '92 and '96 Games.
It's not just about the accolades for Marijo; it's about representing her home, remembering her roots, and using her platform for good. "It's so important to never forget where we came from and giving back to our community is something we should all do." Since officially retiring in 2004 due to illness and an injury, Marijo has joined the Monaco-based international organization 'Champions for Peace'. The group includes 70 elite athletes committed to promoting peace in the world of sports. Since 2012, she's been the President of the Ligue Régionale d'Athlésme de la Guadeloupe, the governing body for athletics in the region. Marijo is also involved in the French program "Les étoiles du sport" (Sports Stars) and the FFA (French Athletics Federation), two organizations that champion young athletes. She is committed to paying it forward and sharing what she's learned to improve the athletic system.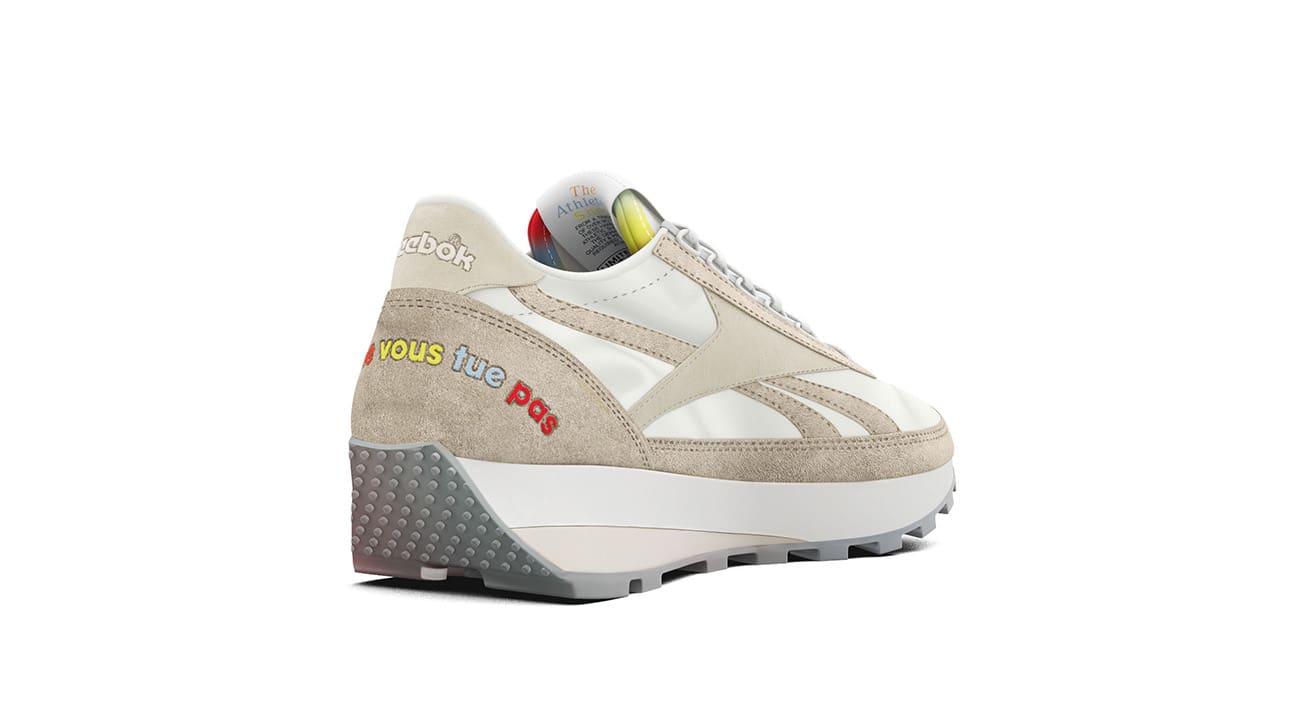 Marijo also uses her time to help other young competitors believe in their abilities and see what opportunities are available to them. "I share with young athletes what I learned in my career and I also help young people to boost their performances. I really enjoy helping people."
So, whether you're someone who hits the track training for your day on the podium or you're simply inspired by Marijo, this sneaker has a story that needs to be shared. Help get it made by being the first to buy the 'Quart de Mile' shoe on September 21st on Reebok's
First Pitch page
.