Gifts for Sneakerheads
A roundup of the latest hype-worthy shoes to gift your sneakerhead friends this holiday.
There might be that special someone in your life who considers sneakers an art form, and their love for shoes resembles a kind of worship. Gifting that die-hard sneakerhead with a coveted pair can be tough, because when it's the wrong pair, it's no longer the thought that counts. So, if you're on the hunt for fire kicks with vintage DNA and standout colorways, have no doubt: We've taken the guesswork out of choosing the right sneakers. This guide features retro throwbacks and new silhouettes that will prove your sneakerhead's shoe game is strong – so no gift-giving anxiety here. 
As with most gift guides, you likely will find some things you want to add to your own wish list (and that's okay). But, if you need to gift others this holiday and are fresh out of ideas for that sneaker fanatic, we've got our eyes on some OG styles and brand new icons with standout designs. When you want to help them flex some sharp kicks,
here's
a roundup that will make gift giving a little easier this year.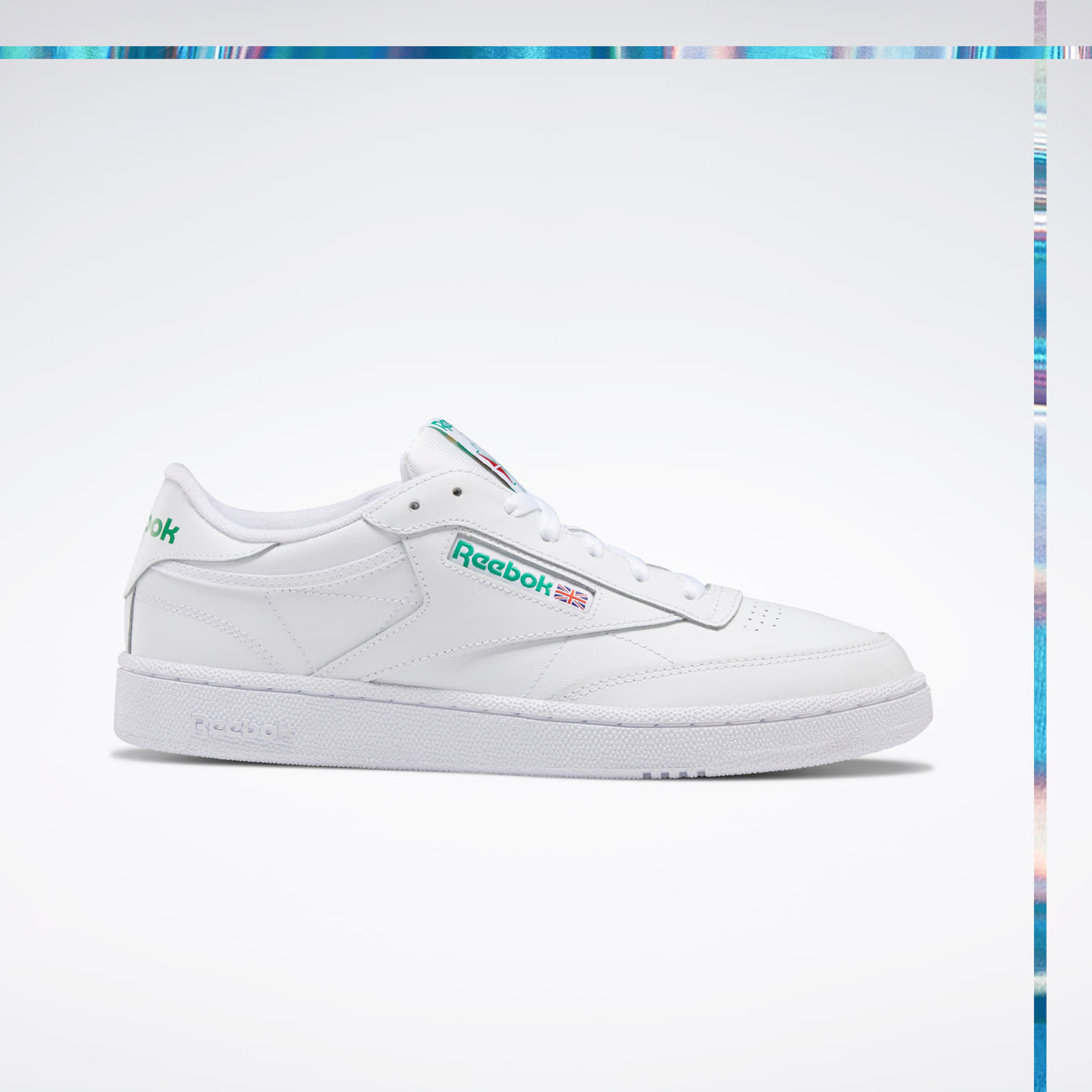 When stacking a sneaker collection, crazy colored silhouettes and limited-release kicks are the attention grabbers. But, most sneakerheads always have a pair of classic sneakers that go with everything in their arsenal. That's what makes the Club C 85 a great gift for sneakerheads. These are clean, white, classic sneakers straight out of the '80s. These court-style sneakers are easy to wear and make a statement all their own. They have just a hint of green in the window box logo and on the heel for subtle design. And, the soft leather upper and comfortable molded sockliner will secure their spot as the go-to sneaker in your giftee's closet. With almost 700 5-star reviews and top marks for quality and comfort, these sneakers should be at the top of your gift list.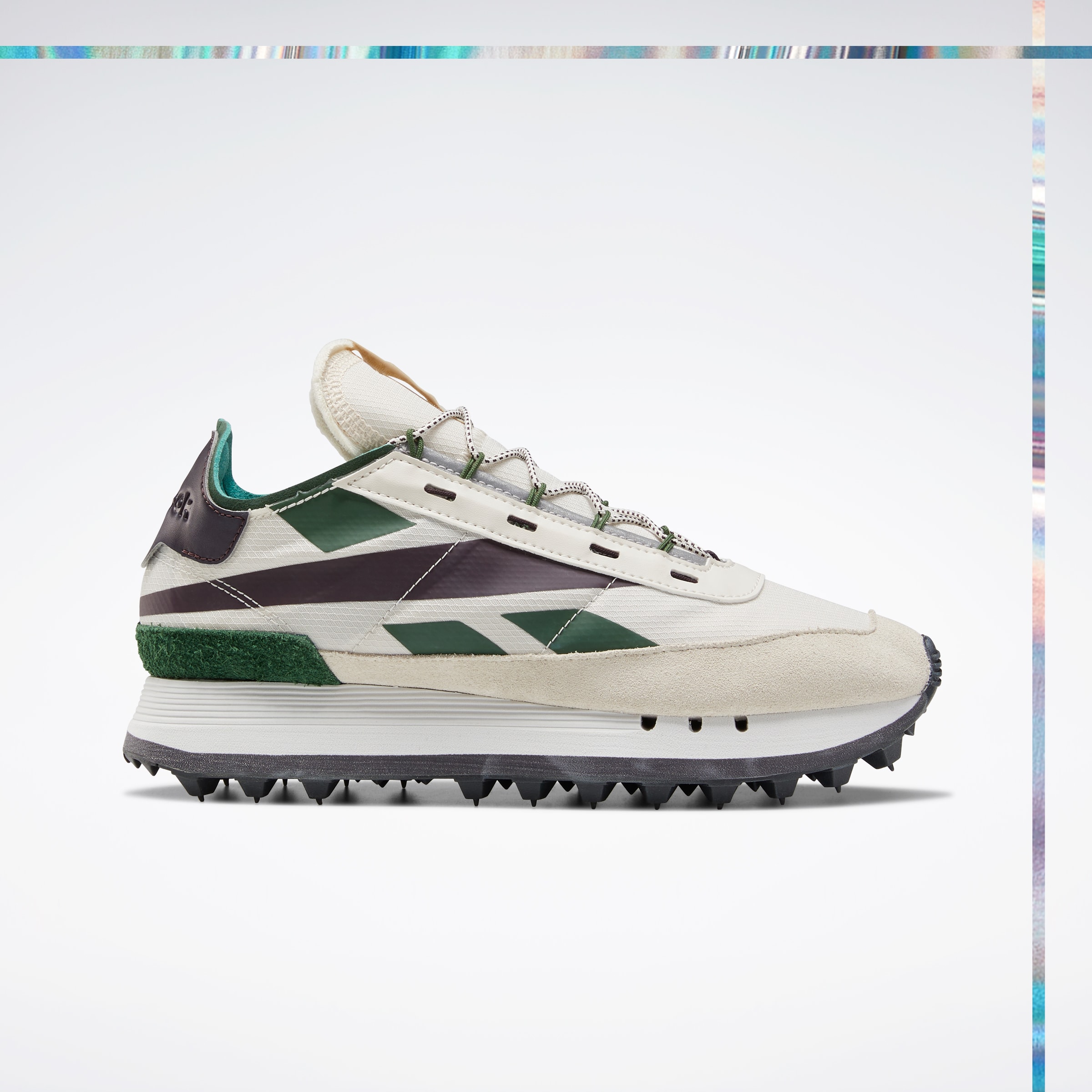 Female sneakerheads will want to get their hands on these kicks, so why not give them as a gift instead? Help fill out her collection and make others jealous by giving her these Legacy 83 sneakers. These retro style sneakers have a Sherpa fleece tongue lining (so she will definitely turn heads) and a cushioned midsole to keep her feet warm and comfy during the cold winter months. There's also a lugged rubber outsole for serious traction during wet weather. The Ghillie laces made them easy to slip on and are a solid gift for the sneakerhead on your list. Cop these kicks so that your gift is the talk of any holiday party.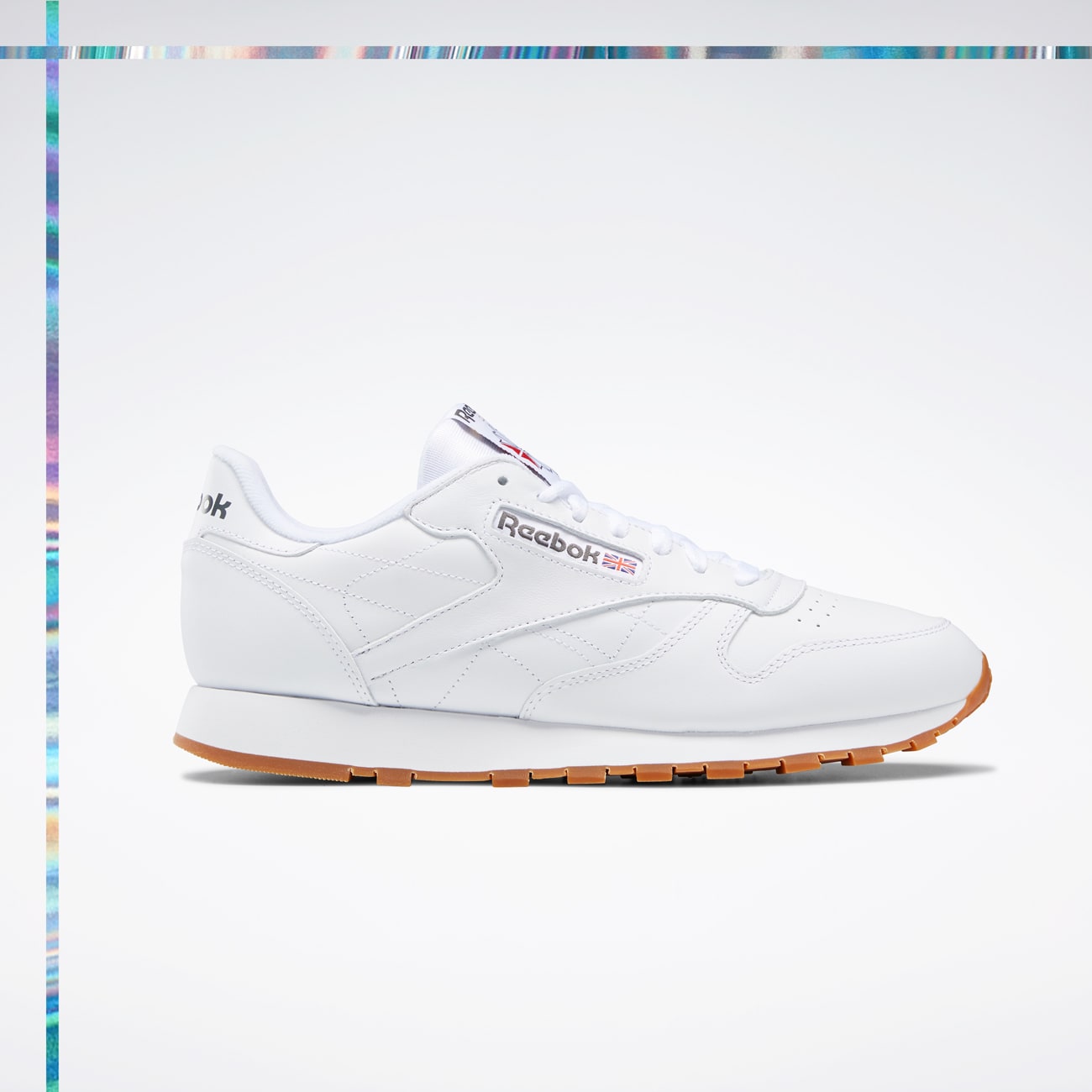 The Classics are classics for a reason. The men's Classic Leather silhouette is another white sneaker that can easily fit into a sneakerhead's collection. Giving these sneakers as a gift for a  sneakerhead isn't playing it safe; they're a solid staple that he can pair with anything in his wardrobe. This sneaker was originally released in 1983 and with almost 1000 5-star reviews, it remains just as popular today. The gum bottom is usually what attracts sneaker lovers, along with the clean look of the soft leather upper. This OG sneaker is a retro runner silhouette that's crisp and simple. Give them the gift of opening a white pair right fresh out of the box this holiday season.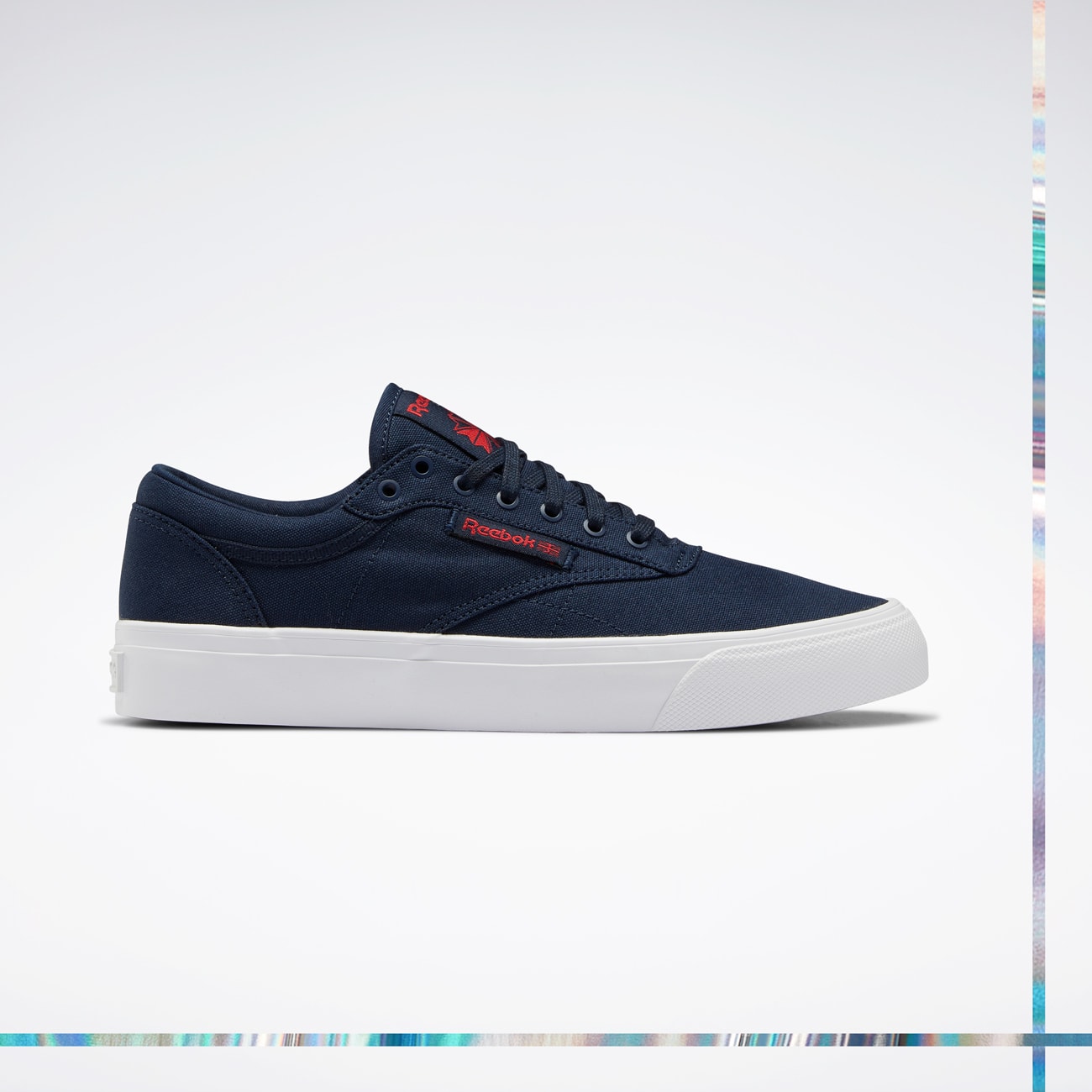 This skate-inspired sneaker may be a Club C silhouette, but it sets itself apart from the rest because the leather has been swapped out for canvas. If navy isn't what you're looking for, you're in luck: They come in an assortment of colors. They have a vulcanized outsole for good traction and grid along with a soft textile upper for that clean, classic look. With the Reebok union jack logo on the top of the tongue, they also give a nod to Reebok's heritage. These are the gift for the sneakerhead who's a fan of minimalist and simplistic design. They may not be able to fit in a stocking, but these sneakers would look great under the tree.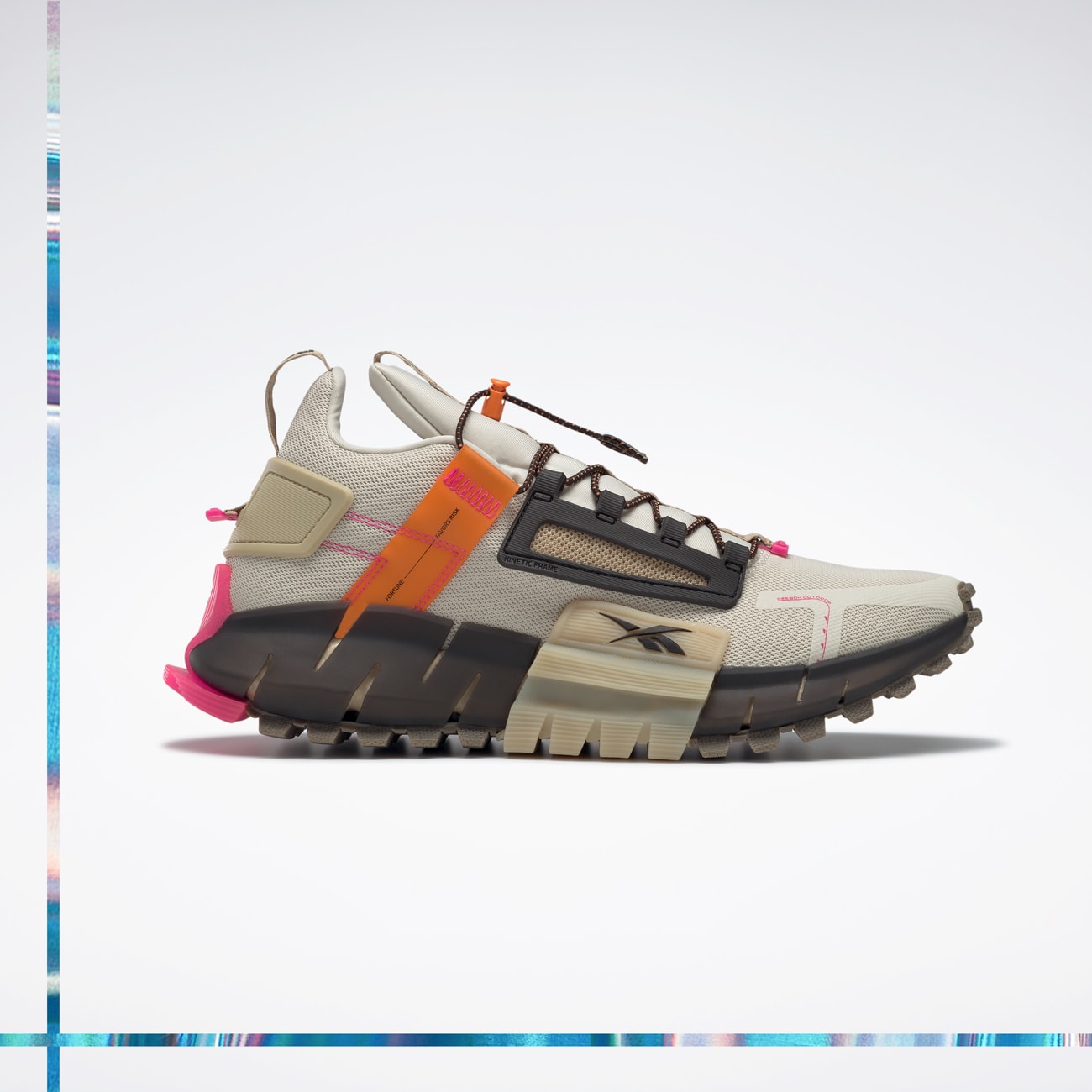 You may want to claim this shoe for the sneakerhead on your gift list before it's gone for good. These utilitarian design-inspired Zig Kinetica Edge sneakers will stand out in any crowd. With bungee cord laces and outdoor details, they're rugged and overbuilt to gain that attention from onlookers. These kicks also have a durable water repellent coating on the outsole, so they can be worn standing in a socially distant line waiting for a sneaker drop in rain or snow. While the person is waiting in that line, they'll also be really comfortable because of the sneaker's springy and responsive cushioning. One online reviewer entitled their post 'Zig Fever' and gave some positive and helpful advice, "The design on these is phenomenal and definitely stands out. They are very rugged and clearly durable, so they are perfect either for hiking or wearing casually. These do run a little bit tighter than the regular Zig Kinetica IMO. I would even consider going half a size up." The bright pops of orange and pink against the grey silhouette really seal the deal so these sneakers stand out on your feet.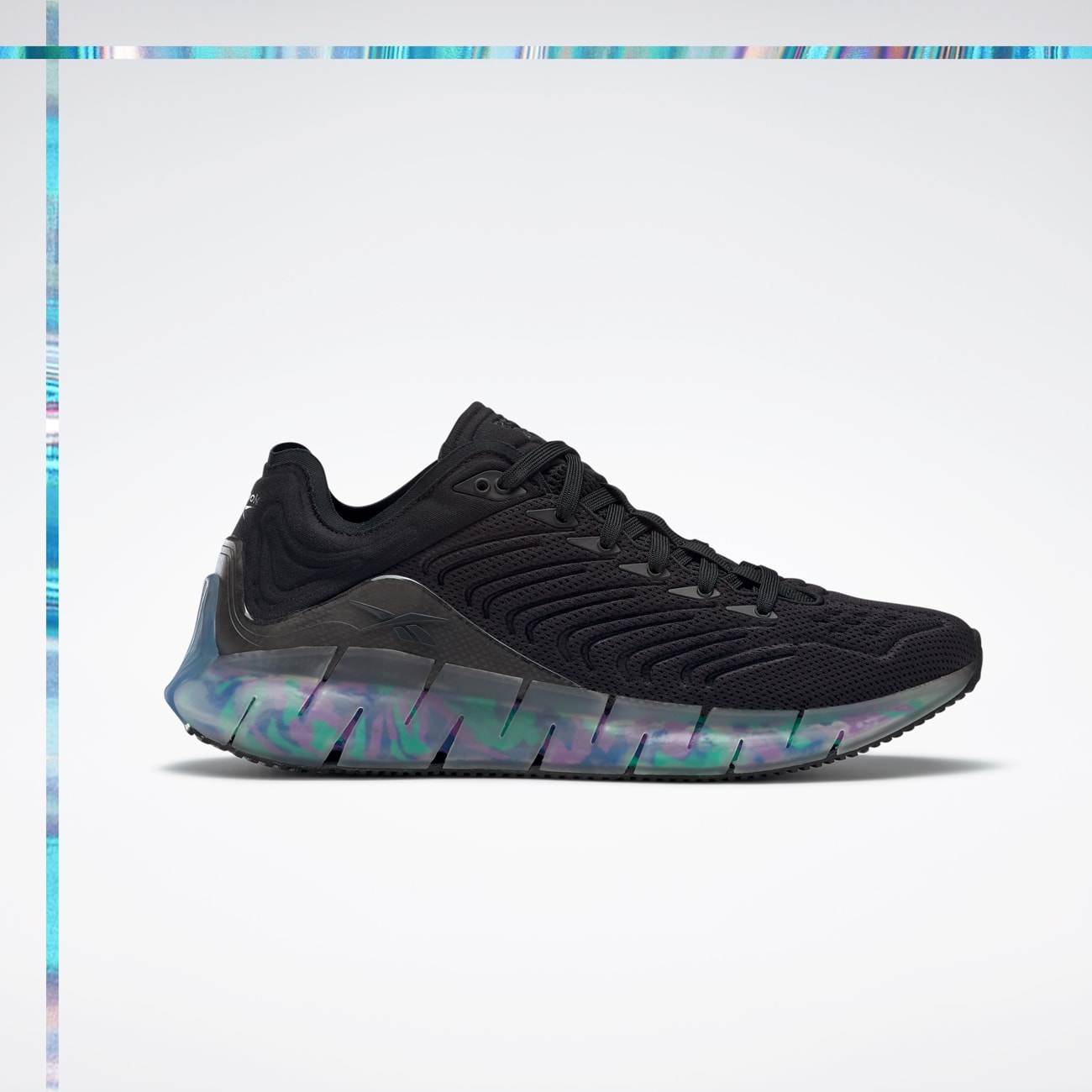 Any hardcore sneakerhead understands the worth of a must-cop sneaker and what goes into creating them. These sneakers were inspired by the idea of visualizing energy. They have different color energy foam particles in the midsole that create an explosion of color. The green, blue and purple fusing together at the bottom under the black silhouette sets them apart from the typical black sneakers you see. The graphic midsole is in a translucent zigzag pattern, so the wearer can show off these unique sneakers with every step. There's also revolutionary cushioning for responsiveness and comfort so these sneakers can actually be worn and not just sit on a shelf. One online reviewer put it best: "I just love the design details on this shoe! From the translucent sole, to the little cut outs on the sole, to the contour lines and piping all over the shoes! It's a shoe with lots of layers! It's so comfortable." Any sneakerhead who wears these sneakers should be prepared for compliments and questions on where to get them. They'll be showing off your gift to their friends every chance they get.