How RAAH is Bringing People Together to Create Change
As part of Reebok's Classic Leather Legacy campaign, the RAAH movement helps a community of creatives leave their mark.
A legacy cannot be built alone and everyone deserves to design their own future. Having the freedom to express yourself and tell your story is how you create a lasting legacy: that's what RAAH believes in. RAAH. are a movement created to amplify the unheard voices of people affected by migration & displacement and survivors of modern-day slavery.
Like the members of RAAH, Reebok believes in sharing the stories of ambitious creators who use their talent and skills to create a positive future for those around them. Reebok's Classic Leather Legacy sneaker is in harmonious alliance with RAAH, rooted in the brand's celebration of community and different backgrounds that shape us. Inspired by a 1970s Reebok running shoe, the sneaker has been reimagined through a futuristic design lens.
In collaboration with Reebok, RAAH conducted a photoshoot featuring the Classic Leather Legacy with the intent of showcasing how they are creating their own legacy in times of uncertainty and change. Also captured are two members who met through the social enterprise and formed a bond that helped shape each other's work. Read what RAAH wrote about their mission, their members and the heart of the enterprise below.
RAAH is a group of like-minded individuals who came together during lockdown with one common goal – to create positive change. Some of us have witnessed injustice first-hand; some of us are survivors of horrific experiences that have unleashed inside us a passion for change. We have people in our family who are survivors of human trafficking; who have been forced to flee their home for fear of death and travel treacherously to the UK, not knowing if they will ever see their families again.
We have people in our family who have experienced homelessness; or who have had their human rights abused and taken away. We have loved ones who have died trying to cross the Mediterranean Sea, trying to cross borders running for their life, or hiking through the mountains in search for a safer place to live.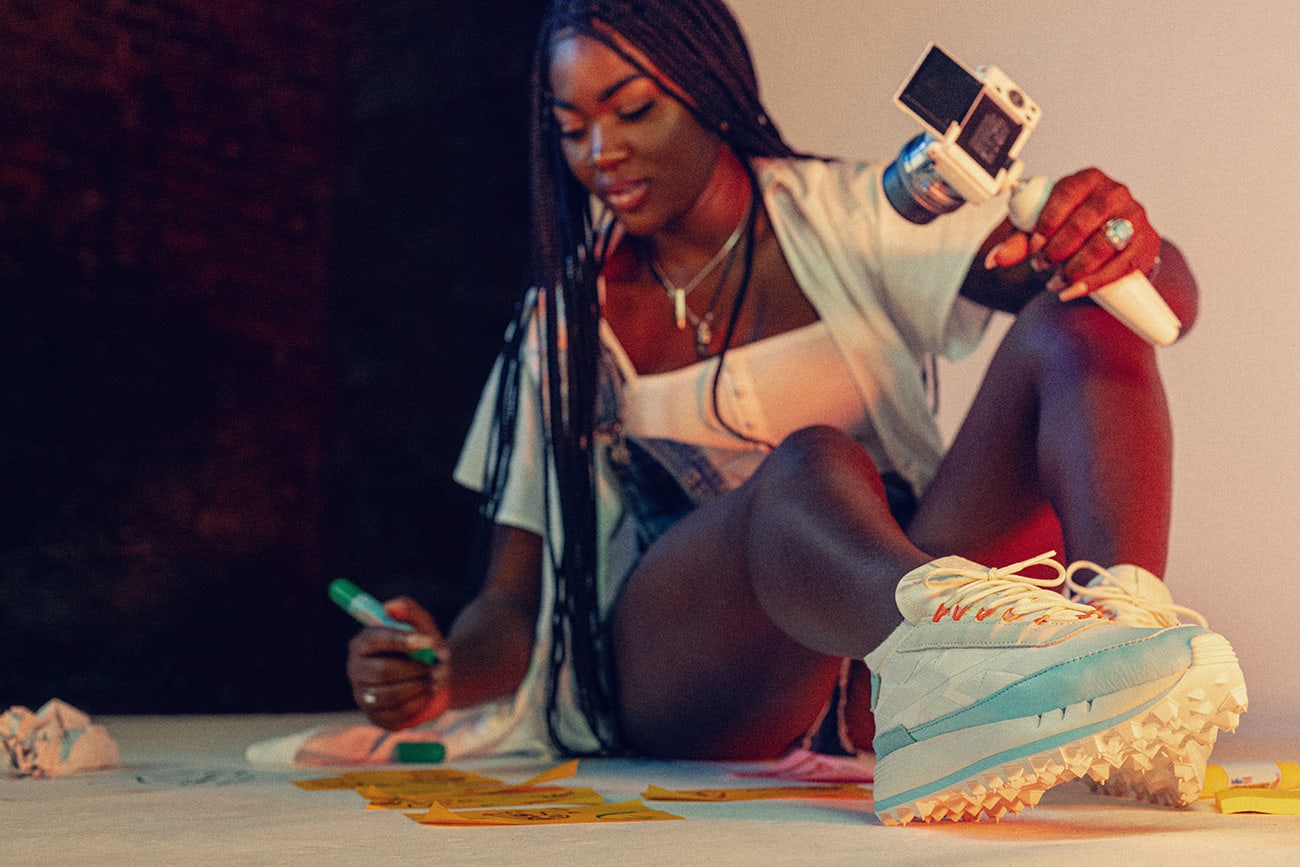 These are real people, with real experiences. In these very uncertain times, with so much hate, xenophobia and racism in the world, we want to show that one thing is very clear – WE ARE STRONGER TOGETHER THAN DIVIDED. Let's write a legacy united.
Within this movement, we have formed a supportive, loving and committed community. Anyone is welcome, as long as they bring respect and kindness. For many of us the RAAH family has been the hope and support we have needed, not just during lockdown but during life. RAAH provides the family with connections and opportunities to thrive, grow and showcase their talents.
The community is made up of fashion designers; graphic designers; videographers and photographers; content writers and more, and we aim to connect them with other people in their industry to support their growth, whilst having the platform of RAAH as an outlet to show the world their skills.
Our inspiration for the Classic Leather Legacy Project with Reebok was our journey up to this point – we are all individuals who came together in the most uncertain of times. The support and passion our community has shown is powerful beyond words, and truly shows that no one writes their legacy alone. This idea of a shared and continued legacy was a common thread throughout the project with Reebok. The project also highlighted an inspiring mentoring relationship that unfolded between two members of our family: Shantania Beckford and Tashinga Matewe.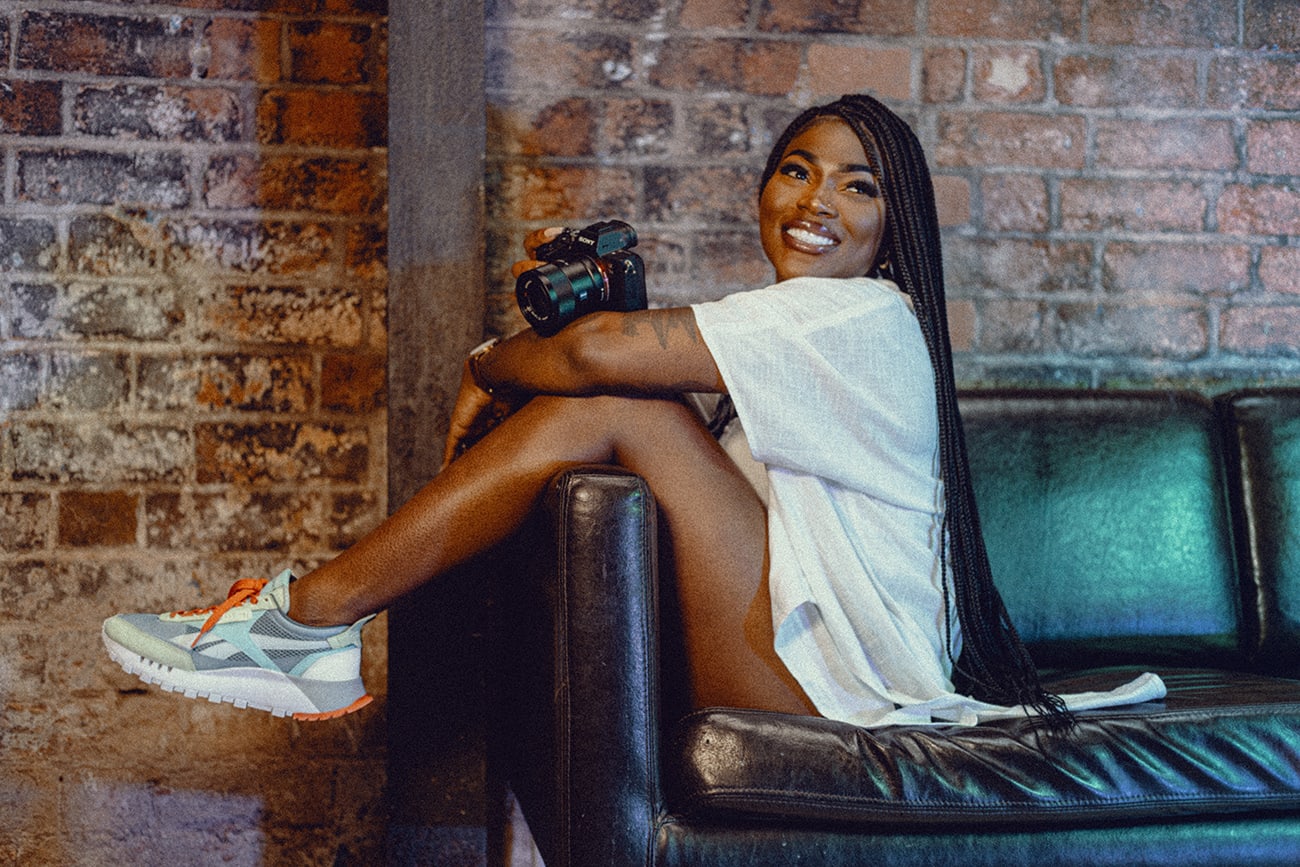 From being displaced and homeless, Shan has built her platform of 245K followers on Instagram and 323K YouTube subscribers with hard dedication, creative flair and a passion to give back to the community. It was her time to help another write their legacy.
Tash is a powerful young activist, using her poetry to fight racism. Tash is really at the start of her journey and hasn't had the chance to show the world who she is yet, but she's started. Her mission is to show the world the beauty comes in all colors, writing her legacy to highlight the struggles of a young, black female growing up in the UK. To empower the future generation of young girls to write their legacy.
Throughout our project with Reebok, Shan and Tash built up a close relationship – with Shan mentoring Tash on her experiencing of using a platform like social media to share her voice and write a legacy to inspire and change the status quo. Both Shan and Tash joined forces to become 'Friends of RAAH', using their collective strength and powerful voice to represent RAAH as ambassador's – sharing our mission, values and goals and raising awareness on the issues that we are fighting for.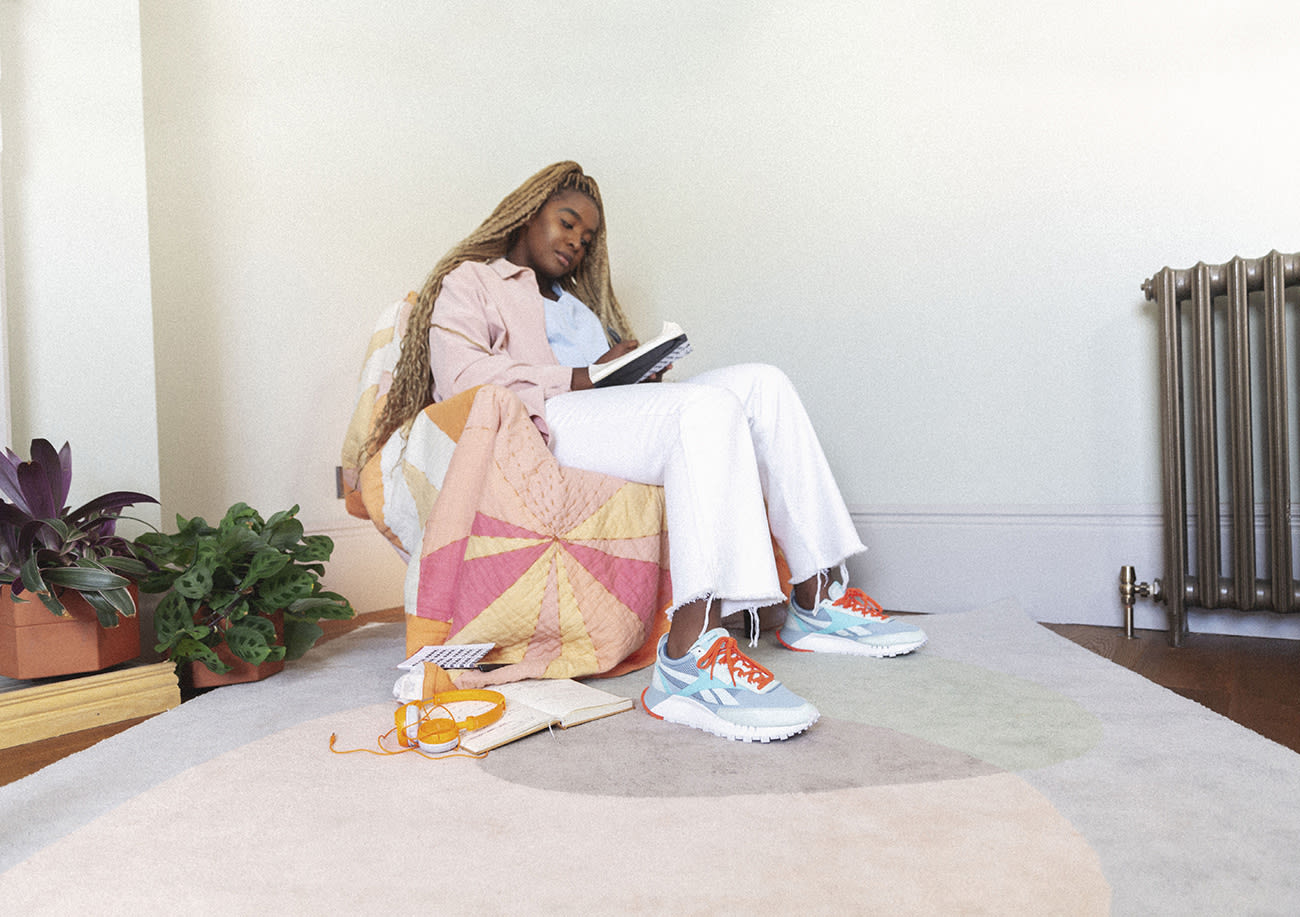 Strength in unity is key. Why write a legacy that can't be passed on, that is forgotten with time? When we come together as one with a common goal, our strength shines through. This is when a legacy is born that future generations can be inspired by. A legacy where every voice is heard and is always evolving.
We're currently spreading awareness and raising funds for 20 phenomenal charities and social enterprises. These organizations are on the frontline helping people who are displaced or going through the refugee process; survivors of modern-day slavery or people who have experienced racial discrimination.
In order to support these charities we organized an online festival, RAAH.Fest, this past October (yes, we did really create an online festival in three months and yes, we can't quite believe it either!), featuring a headline artist; curated music; insightful spoken word pieces; powerful short films and documentaries and real-life speaker testimonials. It was a powerhouse of voices coming together for change.
RAAH.Fest wouldn't have happened without our team of over 128 beautiful volunteers, fighting to end injustice in the world. We all come from different backgrounds and have different stories to tell.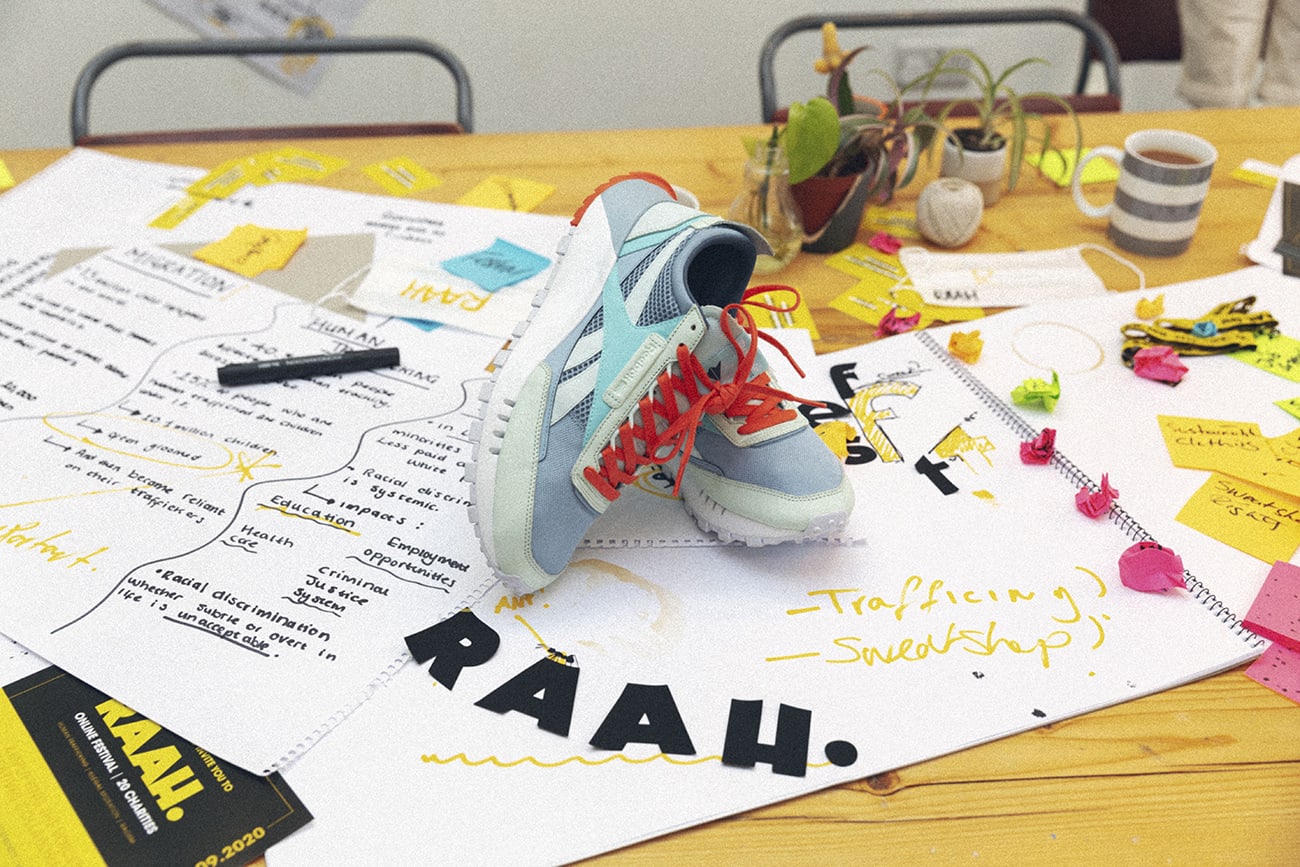 We want to educate the next generation and provide them with the tools and knowledge to build a world which centers around respect and kindness. 'RAAH Educates' will be inclusive to all ways of learning, having members of our RAAH community who process information differently pave the way for inclusive learning within educational environments.
Together we are stronger.
When we come together in love and support, anything is possible. The power of community and finding your tribe is a real one, and for many of us we have finally found our home. It's really true, no one writes their legacy alone.