This Fitness Instructor Has a New Approach to Self-Care
Inner Workout founder Taylor Morrison is putting a fresh spin on the rapidly growing trend of tending to body and mind in every workout.
Taylor Morrison isn't big on superficial self-care—bath bombs, scented candles and face masks are generally not her thing. Instead, the Chicago-based
Inner Workout
founder subscribes to a more intentional version—one that focuses on emotional wellbeing along with the physical. Ironically, though, her self-care journey began with a Sunday night bath in 2016. She'd recently graduated from college and was in the midst of wedding planning, while also working full-time, running a side business and volunteering for multiple extracurricular activities.
"I remember feeling so stressed and I'd think, okay, I just have to get through this project, I just have to get through this week or this month, but it never ended," says Morrison. "I started taking baths every Sunday night to relax, which led to exploring what self-care really meant to me, because once I found something that was nourishing, I wanted that level of nourishment in other areas of my life. I didn't want to limit my self-care to Sundays."
Since then, Morrison has expanded her self-care repertoire to include a host of activities, including the
soothing rituals of yoga
, nature walks and renovating her home. She also launched Inner Workout, a mind-body approach to fitness where participants come
dressed to move
and ready to find their inner calm.
"I regularly feel like I'm not doing a good job of practicing self-care and I think that's why I'm called to this work—because I need it," says Morrison. Throughout her journey, Morrison has developed sustainable self-care practices to help combat burnout and relieve stress. These are a few lessons she's learned along the way.
Work Every Angle
A few weeks into her training to become a yoga teacher last year, Morrison was introduced to the concept of koshas, or five dimensions of wellbeing. These include: physical wellbeing, which explores the connection between
your mental state and physical body
; emotional wellbeing; energy (how breath and energy are intertwined in everyday life); wisdom (your relationship to inner knowledge); and bliss, or how you connect with yourself and the world around you. "It's a multidimensional way of looking at yourself and it was a game-changer for me," she says. "I learned that self-care was about listening to your body and responding in the most loving way possible. I thought, what if there was a class to help people build those skills?"
And so, she created one. Every Inner Workout class begins with movement, then transitions into breathwork, journaling and meditation, followed by flow. The idea: Your body and mind may need different things on different days, and you can tailor your workout to accommodate this. "I like to think of it as a
self-care practice
where you check in and ask yourself, okay, what do I need today?" Morrison says. "And maybe that's a savasana, like you would find in a typical yoga class, or maybe it's something else."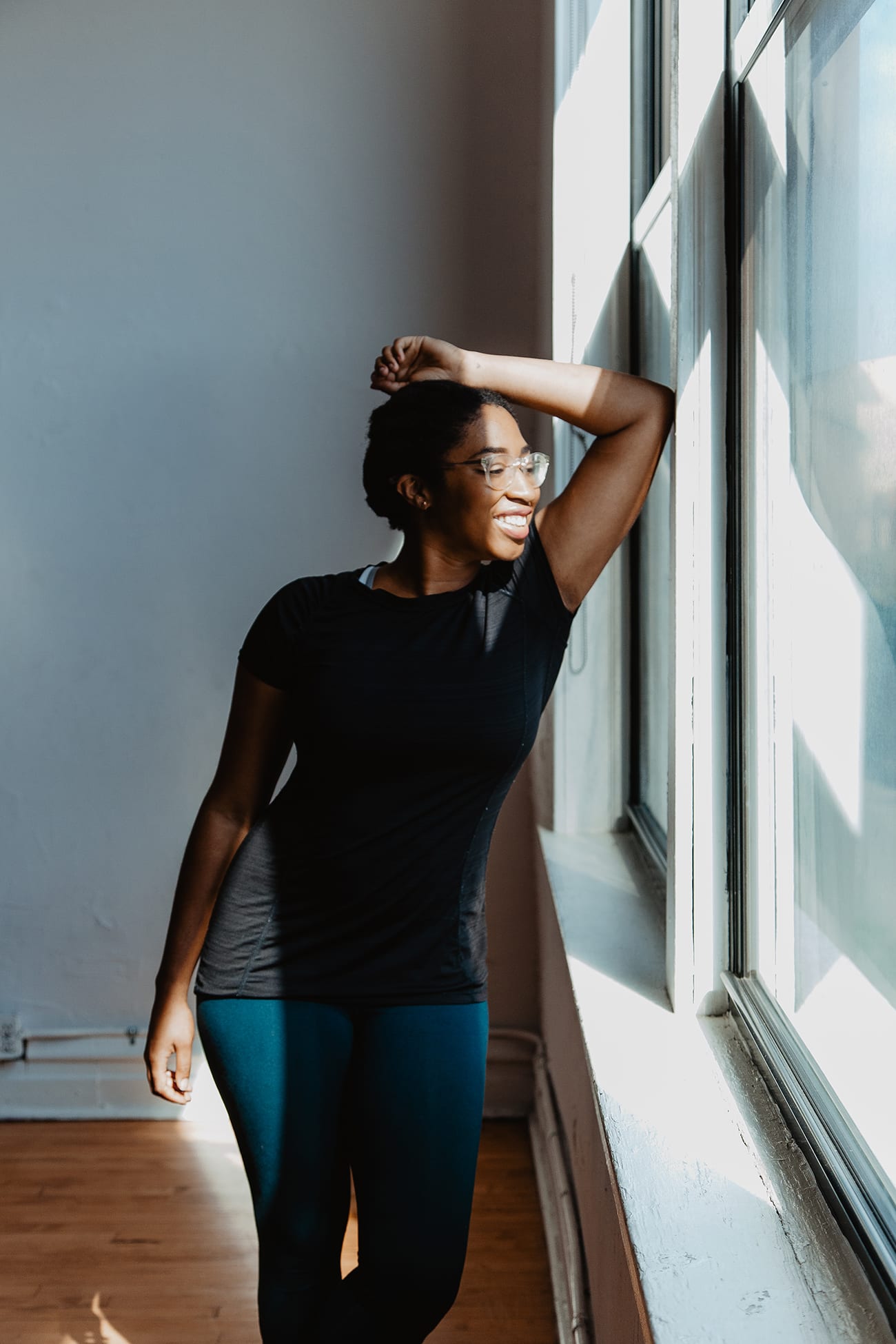 Listen to Your Inner Voice
"In 2020, we're seeing just how important mental and emotional health are," says Morrison. "It's really easy to push past your feelings and keep going on autopilot, but when you address what's going on outside of your physical body, it deepens the work you can do with your physical body."
To get in tune with the thoughts and feelings in your head, Morrison suggests taking a few deep breaths, putting on a song that fits your vibe that day and moving your body in a way that feels good to you. The thoughts, she says, will flow from the movement. "You might feel inspired to dance or
run
or stretch," she says. "And that might lead to you thinking, wow, I'm really sad or actually I'm kind of pissed off and I wasn't acknowledging that." If your emotions take you to a quiet place, it's fine for your movement to follow that, too, says Morrison. Not every workout has to be heart-pounding cardio. Sometimes, just swaying to the sound of music is what your body needs to recover—physically and mentally.
Find Your Happy Place
Along with listening to yourself and responding to your body's needs, self-care means tapping into the natural rhythms of the world around you, especially during the change in seasons. "For me, right now self-care is about being in nature as much as possible with trees or water," says Morrison. "I love
walking outside in the cool weather
and being surrounded by beauty and fresh air. It's really calming and grounding."
A walk or run in nature doesn't just address the physical elements of self-care, but the emotional ones as well. "Moving my body is important to me, not necessarily for weight loss but as a way to process some of that anxious energy," she adds.
If the great outdoors isn't your antidote to life's stress, head to the gym or a
virtual fitness class
at home instead. "Something I'm passionate about is making sure we're not limiting what self-care can be or how you can access your inner voice," says Morrison. "Whatever works for you, do that and really listen to what's going on in your body and mind as you do."
Ultimately, she says, self-care is a practice, and like all practices, it takes time and patience to figure out what works best for you. "It seems like it should be easy, but to do self-care in a meaningful way, that is work," she says. "It's not just about treating yourself to something nice. It's about finding a place where you can get quiet with yourself, listen to your body and your mind and allow yourself to respond with love."
Related Links:
Related Products: