How Being an Entrepreneur Improved My Fitness
Ahead of Reebok's Nano X1 release, Christian Harris shares how thinking beyond the box impacts his fitness.
Reebok athlete
Christian Harris
is no stranger to working hard. As a father, husband, coach, and owner of multiple businesses, you can imagine what his schedule looks like. Let's put it this way: we can confirm it isn't the typical 9-5 route. Harris has been a competitive athlete in numerous CrossFit competitions, is the co-owner of MLFH (Move Fast Lift Heavy) Training Gym, and has his own app training program, "Train with CH". Perhaps more importantly, he has personal responsibilities at home to his wife and two young boys – it's exhausting just thinking about it. While he only has 24 hours in his day, somehow, he seems to be getting a hell of a lot done.
Grinding and hustling is in Harris's nature, but he says being an entrepreneur wasn't always something he saw for himself. His passion for living an active lifestyle and working hard has led him down a path he never expected. Harris is dominating the fitness space one area at a time, and while he wears a lot of hats, he says he wouldn't want it any other way.
What started as a love for CrossFit in 2011 has turned into a growing empire. In all of Harris's entrepreneurial endeavors, he's taken away lessons that have improved how he approaches his own fitness. The avenues he's taken in life have brought him full circle. Read on for what he had to say about how being an entrepreneur enhanced his fitness game.
Make Time, Not Excuses
In taking on so many different projects Harris has learned how to manage his time and make sure that fitness remains top of the priority list. The more he took on, the more he realized that fitness is what grounds him. "I like to start my day with training because it is a time that I can focus and block out distractions. When I work out first thing in the morning, I feel less stressed and like I have more mental clarity. The rest of the day I can focus on my businesses, which is anything from programming, to designing, to marketing."
As someone who is constantly on the go, Harris also needs sneakers that work for his busy lifestyle. That's where the Nano X1 comes in. The shoe is being released on February 3rd and has been dubbed the official shoe of anything and can be worn during any and all activities. The Nano X1 is the perfect pair of sneakers for a guy who's doing it all and then some. Starting today, the
Nano X1 I'll Call You Back pack
drops in select sizes as the first members-only release of the latest coveted Nano franchise. If you're like Harris and are always on the move, we suggest
signing up
and grabbing a pair before they're gone.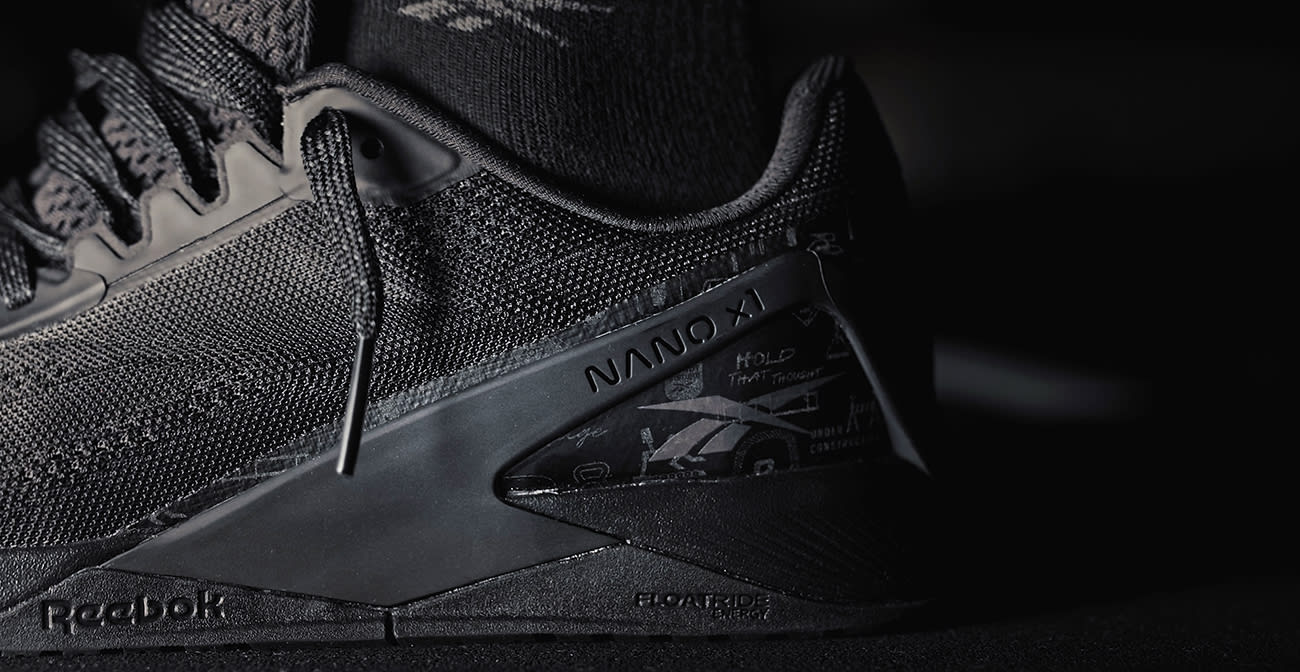 While gear is important, Harris has also learned that as his days fill up fast staying organized and keeping a healthy balance are two crucial parts to keeping up the hustle. "Planning and scheduling are vital to maintaining work/life balance. Without it, I would find myself over-working which in turn would cause stress and affect other aspects of my life. On the other hand, if I am not scheduled or planning ahead, work can quickly add up without me realizing it. A balance between the two is key." He puts in 100% of this effort 100% of the time, so sticking to a routine has worked out well for him.
You Have to Commit
With so many balls up in the air you risk dropping one if you're not careful. Harris says he's found a way to block out the noise and remain fully committed and present—especially to his fitness. "Having multiple job titles has taught me to compartmentalize. When I am training, I am fully committed to my workout." This also applies to the rest of his life. "When I am working, I am focused on completing the specific task(s) that I have scheduled for the day. When I am home, I make sure to put all work aside and am fully present with my family."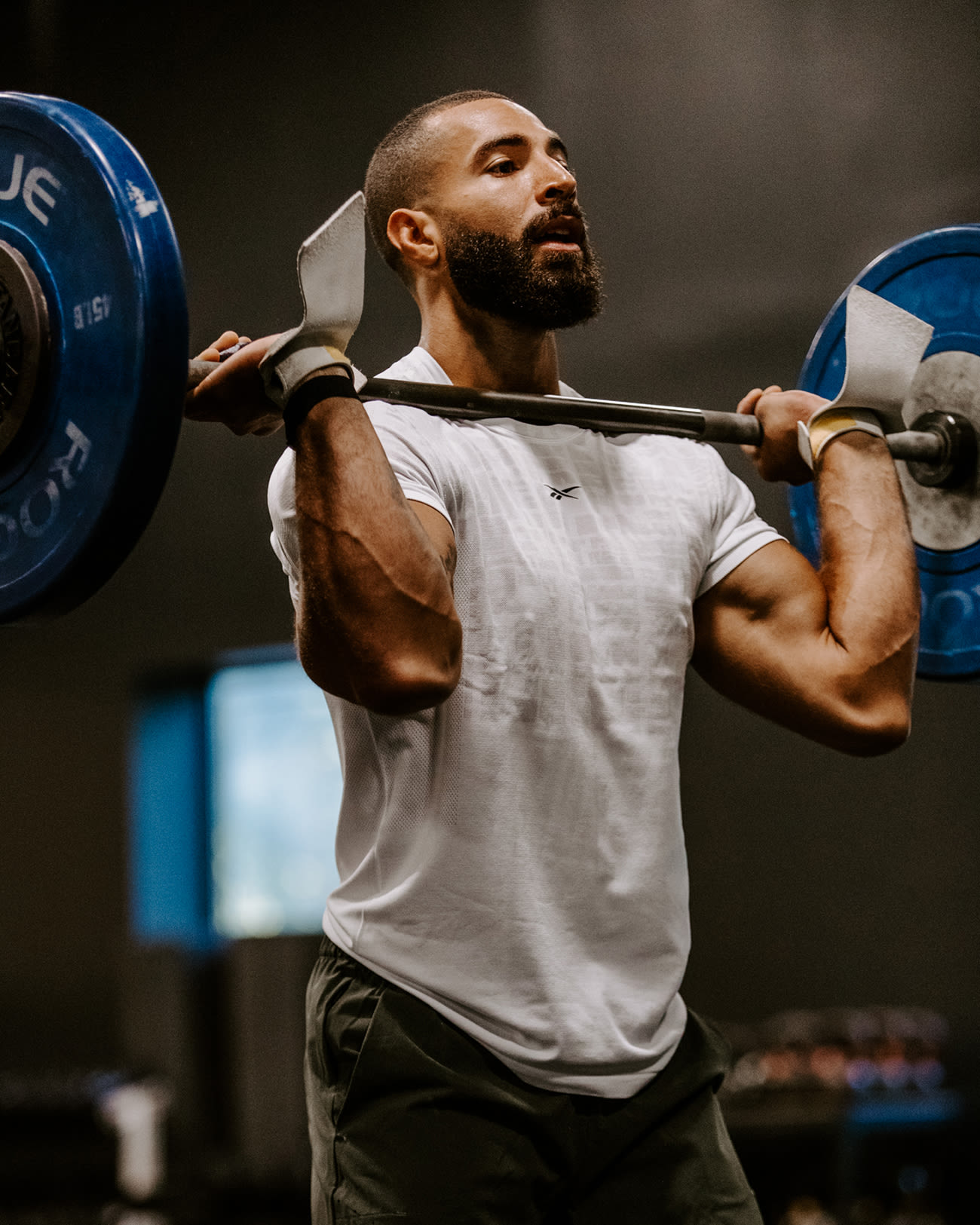 Discipline is Key
Harris says one of the biggest similarities between being an athlete and an entrepreneur (outside of the daily pressures) is the discipline it takes to maintain both. "Staying disciplined is important because you are not always going to want to train or want to work, but when you are disciplined you put your head down, focus, and get the job done." We've all succumbed to hitting that snooze button in the morning, but that's just not an option for Harris, and he's okay with it. His dream big attitude and ability to power through the tough days are what allow him to remain on top of his game. "I always say, 'discipline over motivation.' I am always disciplined in what I do, but when the motivation is there it adds fuel to the fire."
Harris is willing to make the necessary sacrifices to get a job or a workout done because he knows where it eventually leads. Being an entrepreneur and athlete keeps him focused on that crowning end game result. He lives by the mantra "Work hard, stay humble, be nice" and that's what keeps him going.