The Kickback is Paving the Way for Kids to Thrive
As part of Reebok's Classic Leather Legacy campaign, The Kickback wrote about how they're helping children write their own legacies.
The Kickback
founder Jamal Burger wants to redefine the word charity. Their focus is less on taking the traditional approach to charity and more about showing kids that they can reach their full potential no matter where they come from. To fulfill their mission, Burger also brought on his close friends Christian Epistola and Macaulay Madrigal to really build out and develop The Kickback. The group empowers young people in global communities by turning sports, sneakers, art and community spirit into projects that improve the mental and physical health of the kids they work with. By providing kids with fitness activities, real work experience and mentorship, young people have the capacity to build their own skillsets. The Kickback was created to help kids put their best foot forward.
Through its commitment to bring positivity to its community, The Kickback helps young people shape their own stories and tell them in their own ways. Reebok shares this aim by highlighting compelling stories of those who write their own legacies. Like The Kickback, Reebok's
Classic Leather Legacy
sneaker has its own story. The sneaker was inspired by a 1970s Reebok running shoe and was created to celebrate those who push for positive change. Its story is mirrored through The Kickback's desire to build a legacy that breaks down barriers put in front of children from disadvantaged backgrounds to show them a reality they didn't know existed.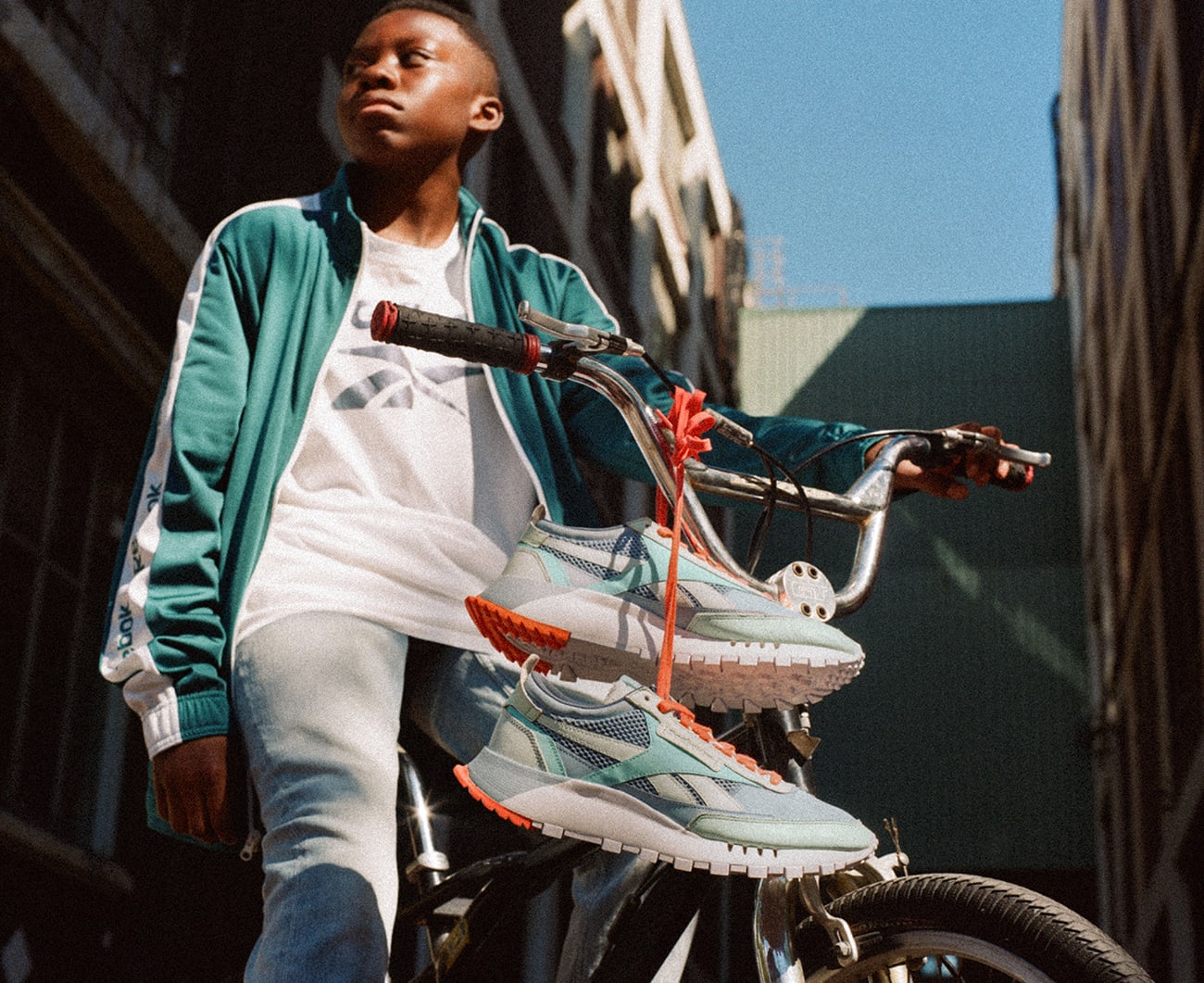 In collaboration with Reebok, The Kickback conducted a photoshoot featuring the Classic Leather Legacy. The images are visual snapshots of what The Kickback has achieved and the legacy they are building. Read what The Kickback wrote about the central role sneakers play in achieving their mission and ensuring their future.
The Kickback takes the concept of the sneaker to help underserved youth actualize their potential. To date, we've donated over 5,500 brand-new or lightly worn pairs of sneakers to acknowledge youth for their resilience and determination. Our sneakers aren't given out with the intention of providing, they're granted with the intention to enable. The sneakers go towards assisting in the strong steps these youth take forward. We've always understood that the kids who need the most get the least.
Growing up, kids might do anything for a pair of sneakers if they need them. Sneakers mean no holes in their shoes, sneakers mean all black shoes to go to school in uniform, sneakers mean having access to play and extra curriculars. Sneakers really are a vehicle which enable these youth to perform and find themselves without having to worry. And nowadays, these sneakers come at a cost which has never been feasible or financially responsible for families in underserved communities to spend their money on. We recognized that and seen the opportunity to show brands that their legacy can be established by paying it forward for the right reasons.
The idea of The Kickback as it pertains to the term "Legacy," is significant because we understand that it's impossible to understand what that looks like today. We understand that our legacy is what we're building and not what we're seeing. The legacy speaks for itself years from now. When our kids are winning by breaking their cycle and closing the racial gap that exists.
We've met and worked with over 10,000 youth and not once have we met a kid who has displayed characteristics used to describe them in the news and media. The one thing every kid has in common is that they want to be better, they want to do more, they truly do want to create their own legacy. So, who better to lead by example than us? We're a group that allows them to join this journey with us so they can see first-hand how things grow. How a small idea or dream can become something established and legitimate. Once the kids see that, they understand that their own legacy is just as possible. Having them be part of something bigger than themselves gives them that confidence to pursue what matters to them most and allows them to believe that they can reach their goals.
You can connect the sneaker to anything. Why? Because it's a common language where no words are needed. Just like sport. Just like art. And it's a beautiful thing once you put all three of these things into one space. We take the things kids can relate to or want to see more of and mobilize that conversation towards something much more educational.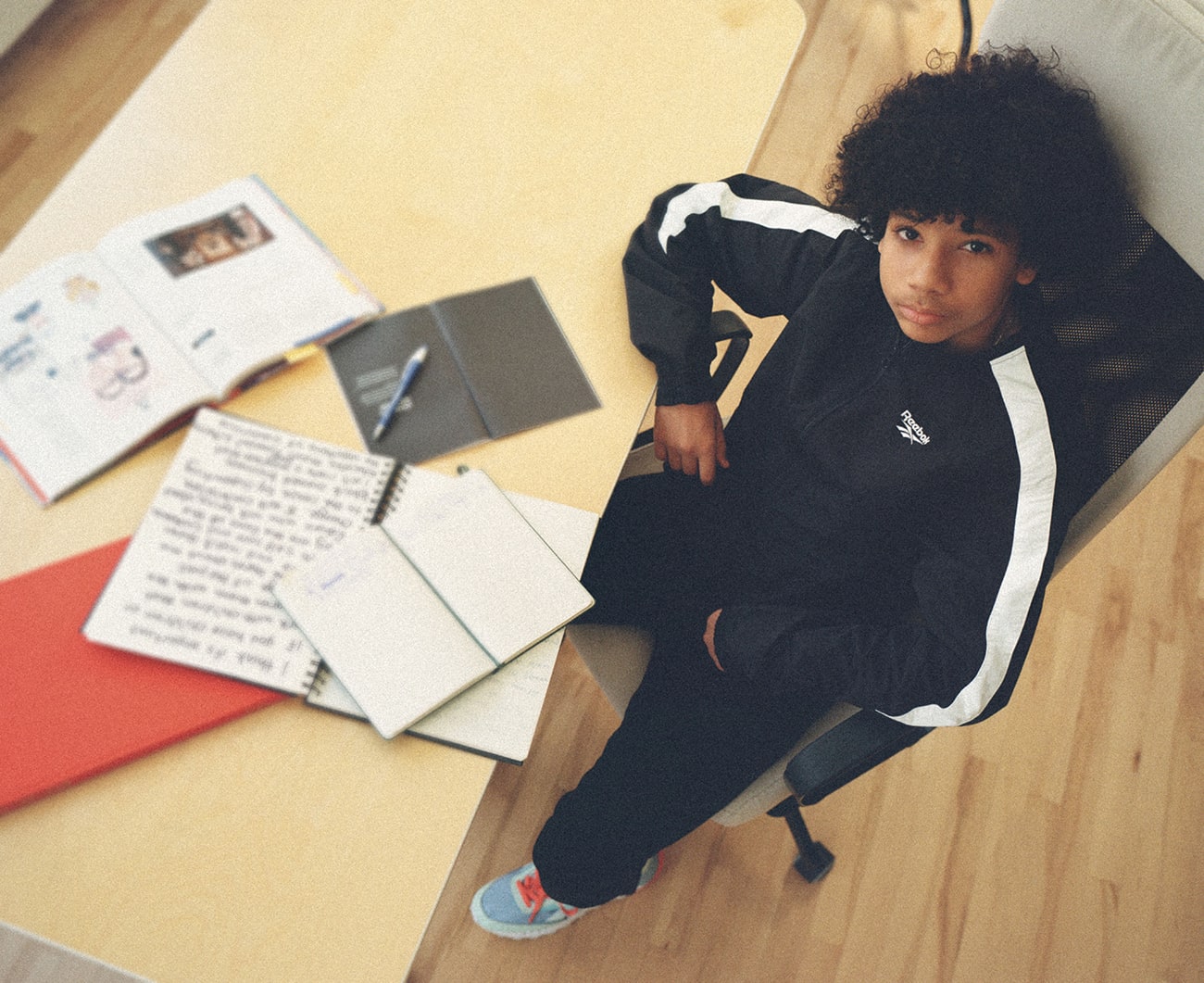 As much as we've done, we believe that there is so much more to do. Our actions and responsibilities we embrace now is what will result in the greatest outcome. Our legacy will be defined by what we've accomplished years from now. Year in, year out, being able to say we've grown and expanded as an organization. The real magic kids is when these kids follow suit and do the same. Just recently, we partnered with Reebok to identify and surprise ten students from the Mott Hall Bridges Academy's entrepreneurship program in New York with sneakers, laptops and internet access to help bring awareness to the digital education gap. We're planning to support them over the next few months with curriculum we've developed through weekly zoom sessions with mentors. Our legacy will not be defined by the thousands of sneakers we've given out but by the opportunities we've provided which have led to new horizons in underserved communities.
And in response to our surroundings, we understand that our homes are smaller, that we have to take more precaution, and we learn early on that our success is in our own hands. There is nobody as inspired as we are to achieve greatness. We have to sneak through the cracks of the unpaved floors we play basketball on. We all want success, and up until now it all depended on luck. It depended on if a cop stopped us, or a teacher told us we wouldn't amount to anything. We close all those things out and now we're creating a space where as important as luck is, commitment is more powerful. Because what we're doing now is building our legacy and that's something that can't be taken away from us.
Our Legacy is Now.