Less Color, More Style
A Reebok color specialist talks about new eco-friendly hues.
Throughout the last few years, Reebok has focused its environmental efforts around
REECYCLED
(where plastic gets a second life) and
REEGROW
(where shoes are made from things that grow). In honor of Earth Day, we're shining a spotlight on Reebok's
Natural Dye
pieces, which have quickly become a fan favorite. To learn more about the natural dye process, we caught up with Senior Color Specialist Caroline Guilbert.
Q: How is the push towards brand-level environmentalism impacting more and more aspects of design?
CG: To be clear, there is no future for fashion without taking the environment into consideration. It's way past the point of being just a trend. When it comes to color design and development, we must reconsider each step of the design process. At Reebok, we think about the impact of our color decisions and always ask questions about ways we can improve: Is there a better way to achieve this color? Is this a long-lasting approach? We understand that in order to have the least damaging impact on the planet, we must adapt our practices across the board.
Q: Is the push towards environmentalism coming from consumer demand or brand responsibility?
CG: Both. Brands like Reebok are becoming more aware of the carbon and water footprints generated by the decisions we make when developing
products
. We want to build staple items that last and produce less, but better. It's a fantastic challenge. At the same time, customers are more aware and knowledgeable, too. They quickly can spot which practices are harmful to our environment, and they're looking to buy smarter by supporting businesses that care about the future of the planet. Reebok customers have power in their purchases. They inspire us to deliver products that meet their
environmental value
.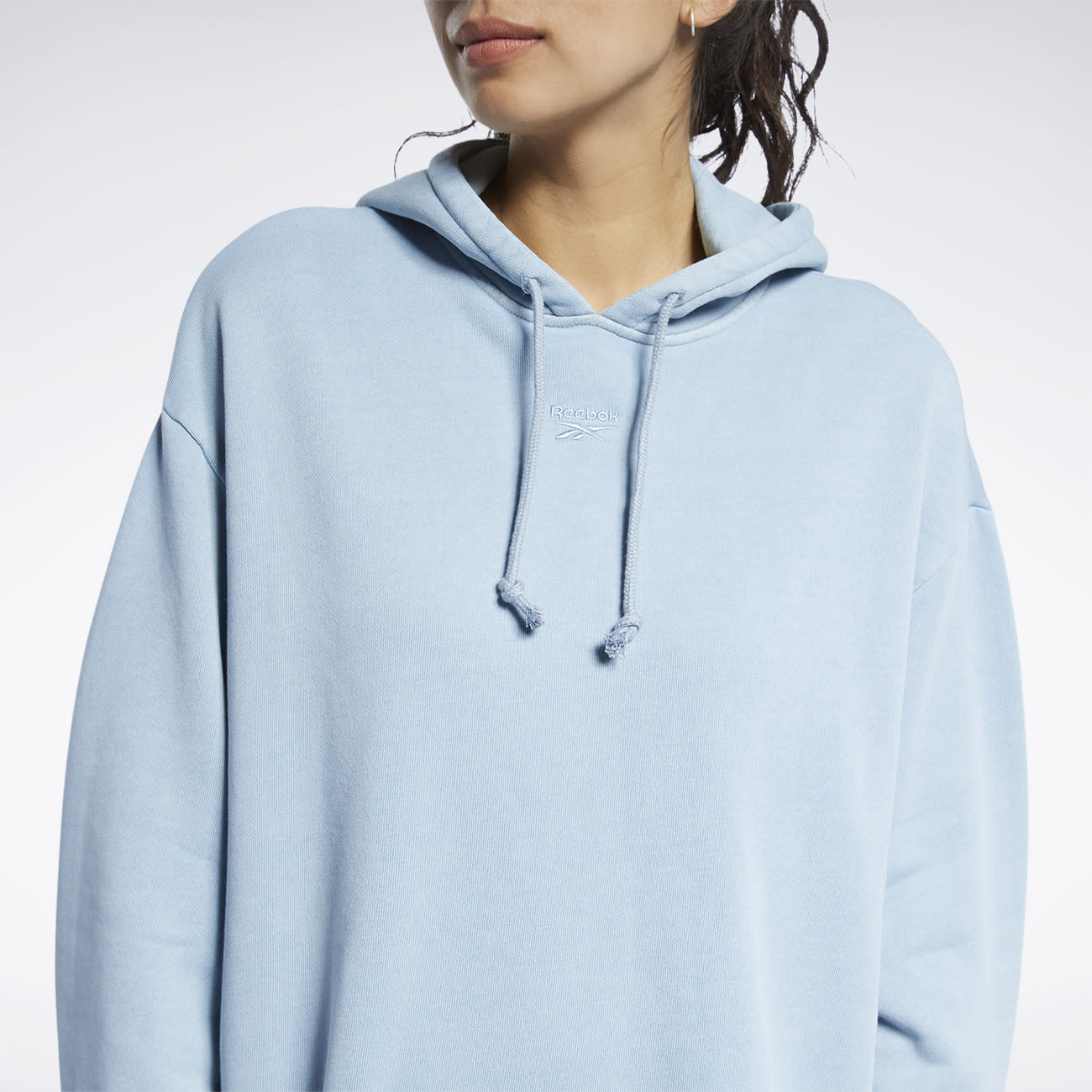 Q: What exciting steps has Reebok taken recently to further its eco-friendly efforts?
CG: On the color team, we've developed a new color standard: night black. It's a slightly down-shaded black standard that allows fabric to be dyed just at its saturation point. This helps avoid over-saturation of color, extra dye usage and extra post-coloring rinsing baths. With black being a high-volume color in our collections, this was an opportunity to make a valuable impact.
Q: What are the typical roadblocks brands encounter when trying to increase their eco-friendly efforts at scale?
CG: This topic is massive and there is no perfect solution. Each brand approaches it differently and with specific goals in mind. Improvements to one area will always affect another aspect of the process. Eco-friendly practices and initiatives are very slow and quite complex to implement. They demand a lot of financial and material resources.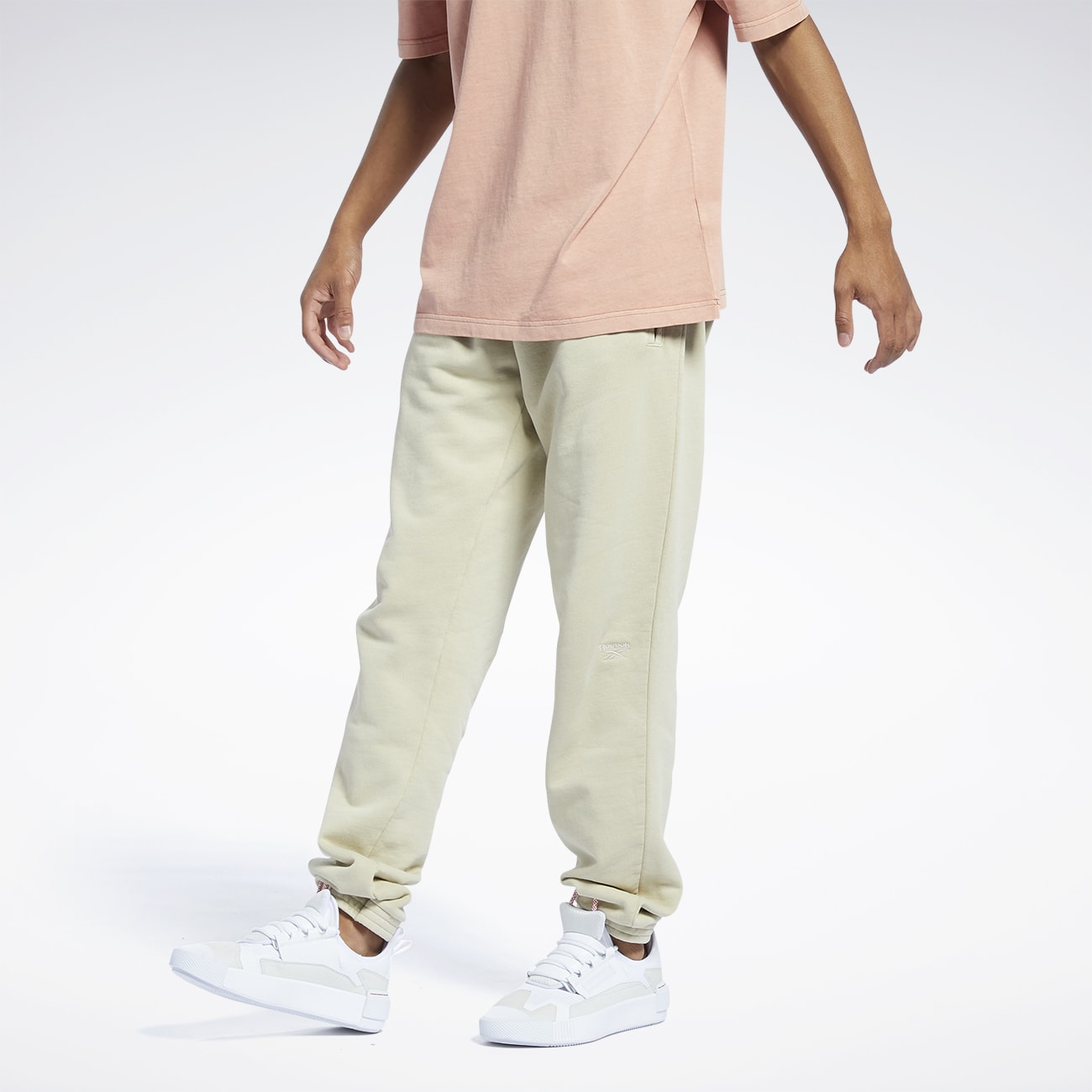 Q: Let's talk about the Natural Dye collection. What's different about the fabric?
CG: It hasn't been dyed with a petrochemical or heavy metals, but instead with dyes extracted from plants or minerals. From that perspective, it is more environmentally friendly, as these dyes are technically renewable, biodegradable and not harmful to the environment. These fabrics also won't cause health problems or skin reactions.
Q: Is the consumer gravitating to these types of natural or desaturated colorways?
A: Yes, naturally dyed fabric presents beautiful,
soft hues
. There is something very special about the color characteristic of a fabric dyed from natural sources. It is definitely a look. And something I observed from working with natural dyes for years is that all combinations of naturally dyed and undyed materials pair beautifully together. We've been seeing a need for people to reconnect with nature for several seasons now. Naturally dyed items offer a sense of reassuring softness, that breath of fresh air thanks to their gentle hues. They feel optimistic and uplifting without feeling overwhelming.