4 Things to Consider When Signing Up for a Marathon
Ask yourself these questions before lacing up.
A marathon is a bucket list item that not everyone gets around to. According to
RunRepeat
, less than 1% of the United States population has completed one. So if you're one of the few considering signing up, that's an achievement in and of itself. But before you officially commit, it's important to review a few things first.
"Before jumping the gun, a runner should be sure they have enough time to properly train," says running coach
Elizabeth "Corky" Corkum
. "Ideally a [marathon] runner is comfortable running twenty to thirty miles per week before the official training begins. Find the course that's ideal for you in terms of weather, elevation profile and vibe of the race. Some runners really feel the need for a 'big city' feel with lots of crowd support, while others want a small and quiet experience. Both exist, so be sure you settle on what's best for you."
Before taking on a marathon distance, running coach
Paul Carmona
recommends getting into a regular rhythm of running at least four days a week for at least thirty minutes a day. "You should be comfortable running at least three miles and have been running regularly for more than six months," he says. "You'll also need to plan at least twenty weeks of training, and preferably more like twenty-four weeks. Finally, find a coach who has experience coaching first-time marathoners."
Choose Your Course
For
beginning runners
, Corkum says that courses with flat or gentle, rolling hills are ideal physically and mentally. And while big city races can be fun, that infectious energy may not be best for everyone. "Runners often come to me and want to do something big, like Chicago or New York," says author and running coach
Luke Humphrey
. "But then they're completely overwhelmed by the number of people. It makes it hard and can throw you off your game plan. My athletes tend to have more success when they stay local so they know their surroundings and can have a more enjoyable experience for their first marathon. Then, they can start thinking about bigger races and
destination races
later."
As for climate, Humphrey doesn't recommend training in the summer to run a fall marathon. Rather, he suggests waiting to run something in late fall or early winter when the daytime temperatures are milder. "For most people, I really like late fall marathons in November into the first part of December," he says. "Many times, you can get great training in during the fall and sneak your race in before winter really sets in."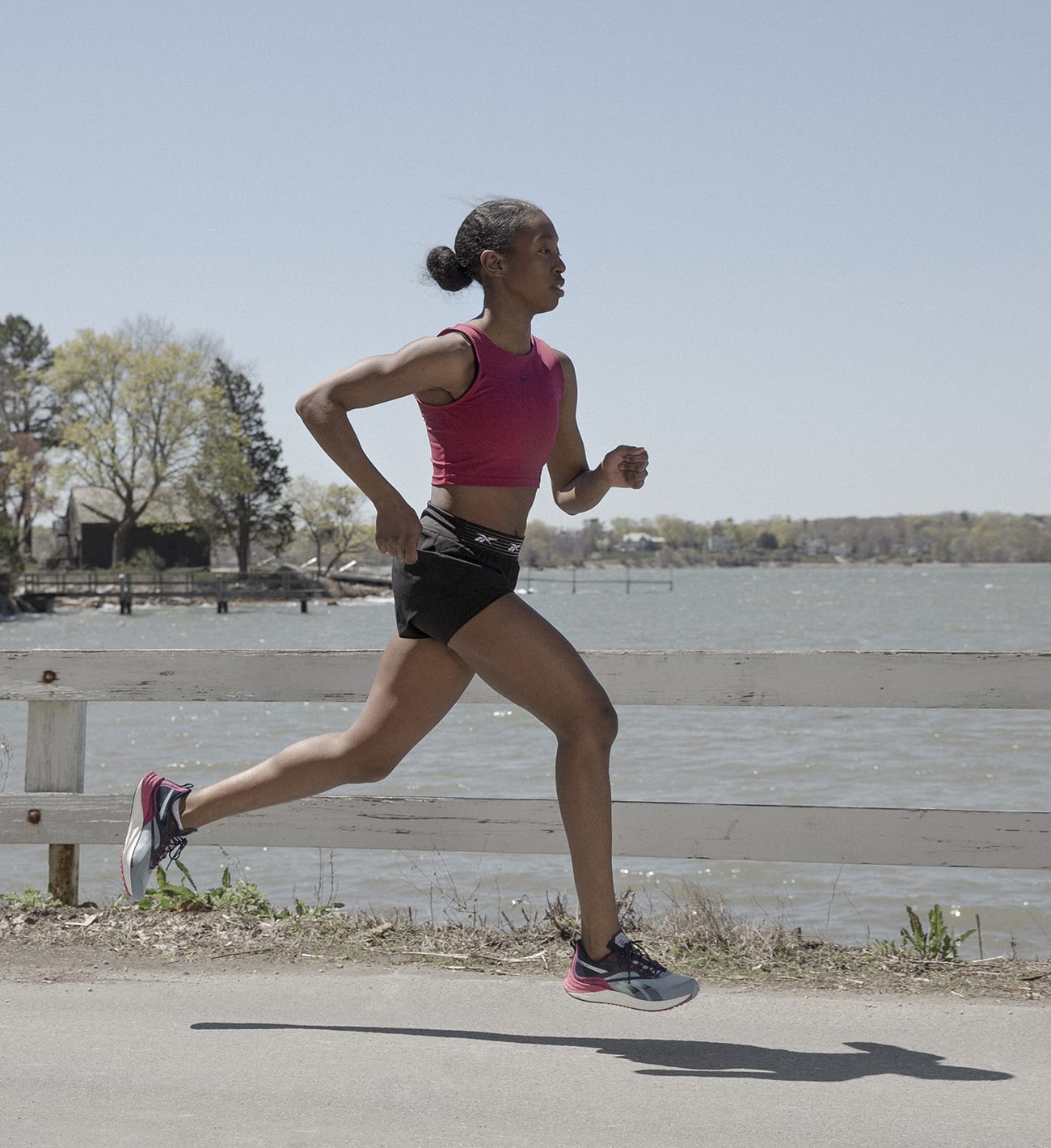 Plan Ahead
For most marathons, you'll need to sign up online far in advance. It's not uncommon for races to sell out quickly, especially the really popular ones. Corkum says most marathoners commit to a marathon a year to six months out from race day, and the typical registration cost can range from $75-$300.00.
But making a financial commitment to a marathon gives you a clear timeline and may ignite dedication. "Registering for a marathon makes it real," says Humphrey. "Most marathons aren't cheap, so seeing that money going out of your bank account puts some reality into it."
Besides finances, having a strong support system can really help a first-time marathoner
stay dedicated
. "Social support is critical," says Carmona. "It helps to know that others out there are experiencing what you are feeling. Marathon training is hard work. Without some frame of reference to compare your own experiences to 'normal,' it is easy to become discouraged."
Carmona recommends a training partner (or group) when training for a marathon to ensure support, accountability and safety. He says a running coach is also valuable, especially for
first-time marathoners
.
Take Stock of Body & Mind
Finally, there are physical and mental aspects to consider before signing up for a marathon. Of course, don't sign up for a marathon if you're already injured or dealing with aches and pains. Corkum says that marathon training will add additional stress to weaknesses, so it's best to address those issues
before committing
to a marathon.
"I can't stress this enough: Go to your local running shop," says Humphreys. "Get properly fitted for the
right shoes
. That can make a huge difference in how you start off your training. If you stay healthy, you stay consistent—and that's where the magic happens with running."
"Be prepared to suffer physically," says Carmona. "It's hard to run mile after mile, day after day, week after week, for months. Your mind must be committed to the journey from day one. Expect setbacks along the way—soreness, fatigue, burn-out—but learn to keep going through the down days."
Before signing up for a marathon, it's also important to consider the amount of time you'll need to dedicate to your goal—and how that can impact your overall
attitude
. "Marathon training is incredibly time-consuming and will require prioritizing miles, especially long runs on the weekends," says Corkum. "This may mean choosing to sleep over a late night out with friends, or heading home earlier from work happy hour, or getting up at four o'clock on Saturday mornings to squeeze in a long run before family or life responsibilities. While I'd say those sacrifices are absolutely worth it, not everyone agrees. If the time and energy commitment just isn't realistic, then it's not the right time to tackle a marathon."
"Marathon training can be an emotional rollercoaster, even for seasoned veterans," says Humphreys. "If you can recognize that it's going to be hard, you will be ahead of the curve. Marathon training takes us to a place where so few actually go. You learn more about yourself and your resiliency during marathon training than most think is possible. It can transform your outlook on life."