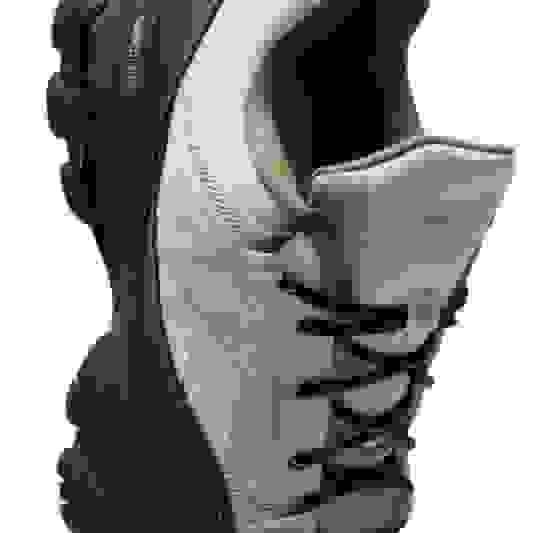 5 Sustainable Sneakers You Need Now
There's never been a better time to go eco-friendly with your activewear, starting with these totally on-trend shoes.
From workouts to downtime, making positive choices is a key part of your personal wellness journey. To pay those feel-good vibes forward, there's never been a better time to gear-up with
sustainable
, eco-friendly athleisure apparel and shoes to help create a fitter, healthier planet.
Forget any ideas of crunchy hippy clothing, scratchy hemp or itchy ingredients—this is
cutting-edge sustainability
that doesn't compromise on style or performance. You'll find innovative vegan fabrics alongside recycled,
naturally dyed
, plant-based materials. This season's crop of sustainable sneakers and clothing come served in all your favorite styles. What's not to love? If you're looking to give your workout gear an eco-edge, check out these five sustainable sneakers to add your list right now—plus, of course, how to style them.
Go Two-Tone
An all-out classic that continues to deliver big on style, the
Club C 85
goes vegan this season, featuring absolutely zero animal products. With vegan leather uppers and a natural rubber sole, this is a sneaker that you can truly feel good about wearing. Old-school tennis vibes paired with a more modern box-fresh attitude keep this sneaker fresh and endlessly on-point. Riff off its nuanced neutral two-tone color by picking out an accent hue for the rest of your look. The gentle pink of these
natural dye shorts
and
matching tee
or
hoodie
nails the eco-mindful mood.
Elevate Your Energy
Take a future-forward approach to your running gear with a high-tech, eco-conscious spec for your sneakers. Making every step count, the
Floatride Energy Grow
—one of the world's first sustainable performance running shoes—is crafted from things that actually grow in the ground. It's made of at least 50% plant-based materials, including castor bean oil to help create that highly cushioned foam support, natural rubber for a more flexible tread and Lycocell textile uppers made with biodegradable and breathable wood pulp. But don't just buy it for its earth-friendliness: The Grow keeps pace with its high-performance
Floatride
cousins, making it a stellar choice for all your workouts. Shoes this powerful need an equally streamlined ensemble. Pair yours with
natural dye leggings
to stay mindful of your environmental footprint. Add a
high-impact bra
in a big energy hue and top with a punchy
mesh back tank
for all the momentum.
Travel in Timeless Monochrome
Box-fresh white sneakers are a wardrobe essential. Whether for long walks or downtime, the
DailyFit DMX
takes a high-fashion stance with all the attitude of a runway shoe but in an eco-friendly format. Focusing on comfort with its slip-on style and faux laces, this sneaker is made from at least 30% recycled materials, with soft textile uppers and a statement rubber sole. The shoe pairs perfectly with any look, from prints to bold colors. For an edgier take, work these sneaks in a monochrome ensemble, balancing that bright white with a cropped
non-dye white tee
and cozy black
fleece joggers
for contrast.
Celebrate Sustainable Speed
If you're on the hunt for cutting-edge, plant-based power, look no further than the
Nano X1 Vegan
option. Made without any animal-derived ingredients, these sporty, speedy sneaks feature a plant-based version of the Flexweave® knit with built-in support for those quick lateral movements, plus the iconic Floatride Energy Foam cushioning featuring castor bean oil for maximum flexibility. Keep the momentum going with your full look by adding in some
super short shorts
for those big training days or
natural leggings
for yoga days, paired with a
natural dye deep v-neck top
to score all the
outdoor-lifestyle-meets-eco-friendly
feels.
Make It Minimalist
Sustainability has come a long way in the past few years. Stock up on all the options for the season, and don't worry: This is one trend that isn't going out of style anytime soon.
Related Links:
Related Products: